Heely's! No, Literally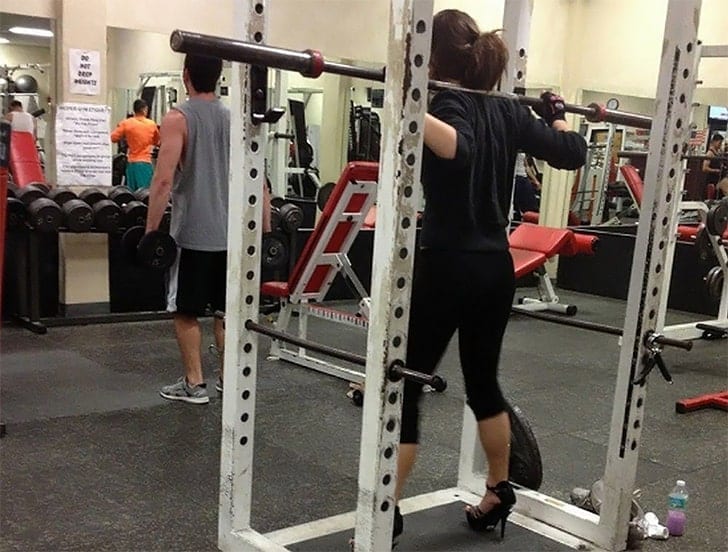 Lifting weights is already strenuous enough on its own. However, this woman decided to take it to the next level by doing her exercise routine in some fancy footwear! You have to applaud her way of pushing herself to the limits!
Do we wonder if she started out training in sneakers and then moved on to high heels? You know, maybe she needed something a bit more challenging. Either way, if this lady continues down this road she's going to have massive leg muscles to show off with those shoe choices very soon!