Steve Harvey – Beverly Hills, Estimated $165 Million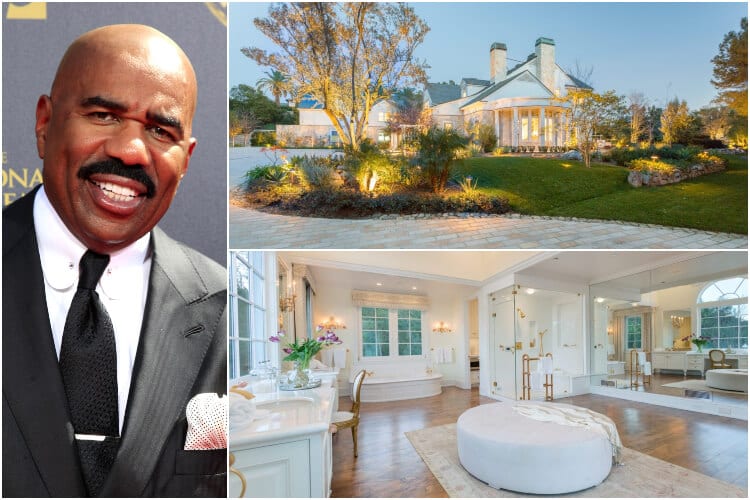 While he might own a house in his home state of West Virginia, comedian and television show host Steve Harvey spends most of his time in Los Angeles, in his gorgeous celebrity mansion in Beverly Hills. After all, it's just a short drive from the studio where he films his daytime talk show, Steve.
Believe it not, Harvey was once homeless! Now, he spends his days in a massive, 11,234-square-foot home with his wife, Marjorie Bridges. The house has everything a notable celebrity could desire: five bedrooms, three bathrooms, a home theater, a library, and, of course, a pool. While it might seem excessive, remember: Harvey has seven children and five grandchildren!