Jason Segel and Lee J. Cobb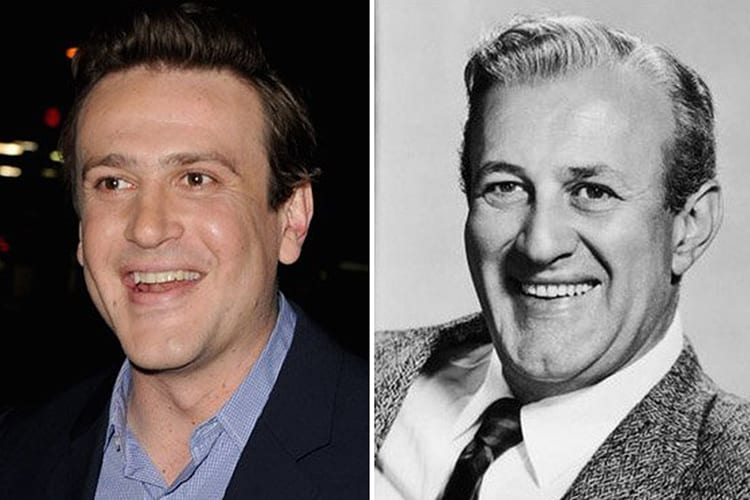 These actors might come from two entirely different generations, but they sure do look alike! However, while modern comedy star Jason Segel and famed thespian Lee J. Cobb are celebrity doppelgangers, they have very different Tinseltown resumes.
During his heyday, Cobb became a go-to actor for many dramatic stories. Most notably, he worked with renowned filmmaker Elia Kazan on heady films like On The Waterfront and Death of a Salesman. Meanwhile, Cobb's younger look alike Segel became a household name on the sitcom How I Met Your Mother, before starring in hit movies like Forgetting Sarah Marshall and The Muppets reboot.