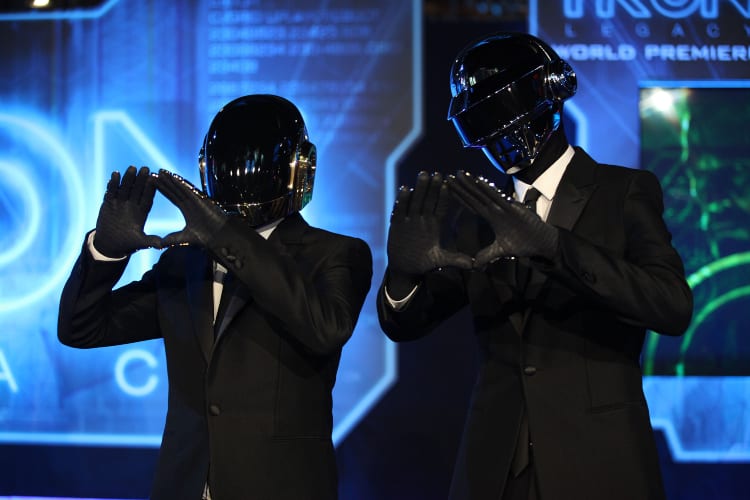 The iconic French duo Daft Punk decided to break up – and many fans listening to its timeless electronic music are upset about their choice to quit. Was there a reason for their split?
Daft Punk Break Up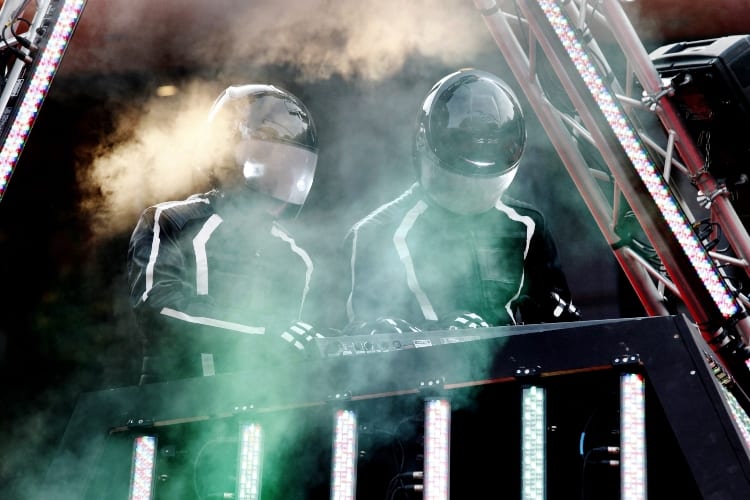 Since their formation in 1993, french electronic duo Daft Punk has become one of the world's most famous and beloved electronic bands. However, their music was much more than empty beats! Members Thomas Bangalter and Guy-Manuel de Homem-Christo always revolutionized themselves. Early heavy hits on their first album, Homework, and the decision to turn themselves into robots for the synthy, poppy album Discovery, which spawned the hits "One More Time" and "Harder, Better, Faster, Stronger," made the duo international icons.
However, it was their final album, Random Access Memories, that changed the world. It brought future funk to the masses, earned four Grammies (including Album of the Year), and created massive hits like "Lose Yourself to Dance" and "Get Lucky." In more recent years, the pair worked with R&B artist The Weeknd, Australian band The Parcels, and created the soundtrack for the Disney hit Tron: Legacy.
Unfortunately, last week, Daft Punk decided to break up. The news came in an eight-minute video entitled "Epilogue," posted to the duo's YouTube page and all their social media channels.
Duo Quit The Music Industry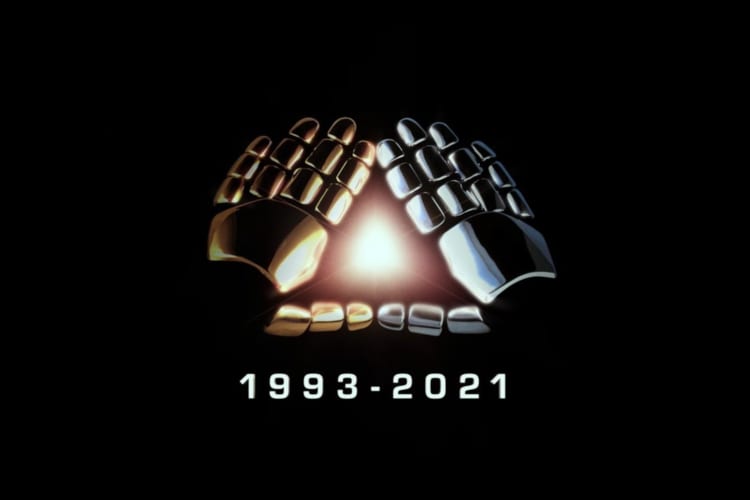 "Epilogue" featured a scene from the duo's 2006 film Daft Punk's Electroma. It shows one of the robots blowing up and the other walking off into the sunset. Then, a new logo (seen above), created by visual artist Warren Fu, who worked with Daft Punk extensively, with the dates "1993 – 2021" underneath. The video is also accompanied by a new mix of the track "Touch" from Random Access Memories. In the first eight hours, the video received over six million views, breaking many YouTube records. As of this writing, it sits at just over 23 million views, with over 170,000 comments.
Since a new logo and mix of a song accompanied Epilogue, some thought the video was not a statement on the band breaking up. Sadly, Daft Punk's publicist then confirmed that they parted ways to both The New York Times and music publication PitchFork. Since, neither Bangalter nor Homem-Christo has given a reason for the split.
Of course, mystery, magic, performance, and non-answers have always been a part of Daft Punk's iconic image. "When you know how a magic trick is done, it's so depressing," Bangalter once said. "We focus on the illusion because giving away how it's done instantly shuts down the sense of excitement and innocence."
Reactions To The Split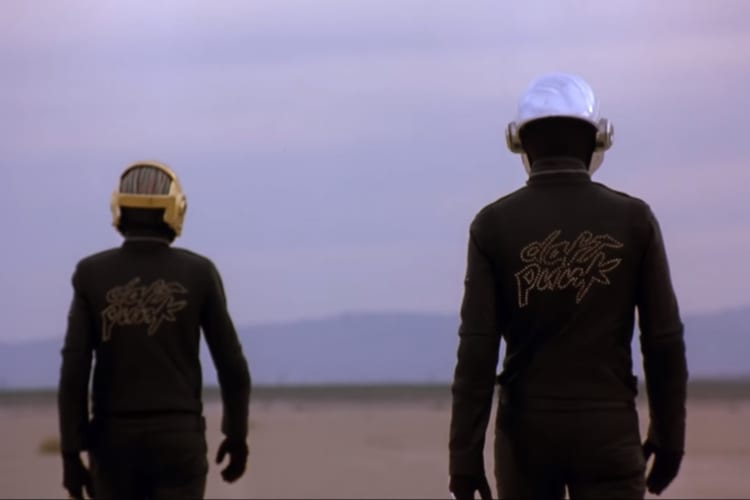 Ever since their debut in 1993, and especially since the debut of their robot personas, Daft Punk has become a staple of the music industry around the world. Their singles tore up the charts while they appeared in everything from The Simpsons and Family Guy to The Powerpuff Girls and Disney's Tron Legacy.
As you might imagine, the music industry took the hit particularly hard. "Forever legends," wrote Pharell Williams, who worked with Daft Punk on Random Access Memories. Fans also took it hard. "I really wish Daft Punk had not told us they were splitting up," writer Caissie St. Onge tweeted. "Just give a new guy the helmet and let us think everything is fine. I also wish my parents had worn helmets and done this. Maybe this is more of a conversation to have with a therapist." Another joked that Daft Punk is splitting because they can retire at 50 in France.
"Electronic music would've been a whole lot different without Daft Punk," one fan stated. "Definitely going to miss them, but thank you guys for everything." How perfectly put!