In the glitzy world of Hollywood, where every move is scrutinized and every detail analyzed, it is not unusual for celebrities to share certain aspects of their lives. But sometimes, the similarities between two stars go beyond mere coincidence, leaving fans and the media in awe. One such intriguing pairing is that of Hailey Bieber and Selena Gomez.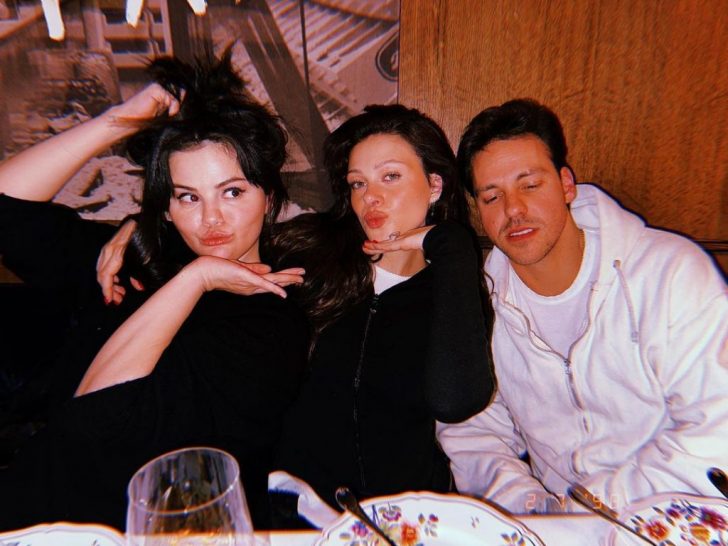 From their culinary pursuits to tattoos, makeup brands, and even shared musical inspirations, here are five instances when Hailey Bieber seemed to echo Selena Gomez.
Hailey Uses Typical Selena Words in Interviews
With Justin Bieber as the common thread in their lives, Hailey Bieber and Selena Gomez have had numerous interactions both professionally and personally. Yet, it is not just their shared experiences that have raised eyebrows.
Astute fans have noticed instances where Hailey seemed to echo Selena's sentiments and phrases. Whether it is discussing their passion for fashion or sharing thoughts on the complexities of fame.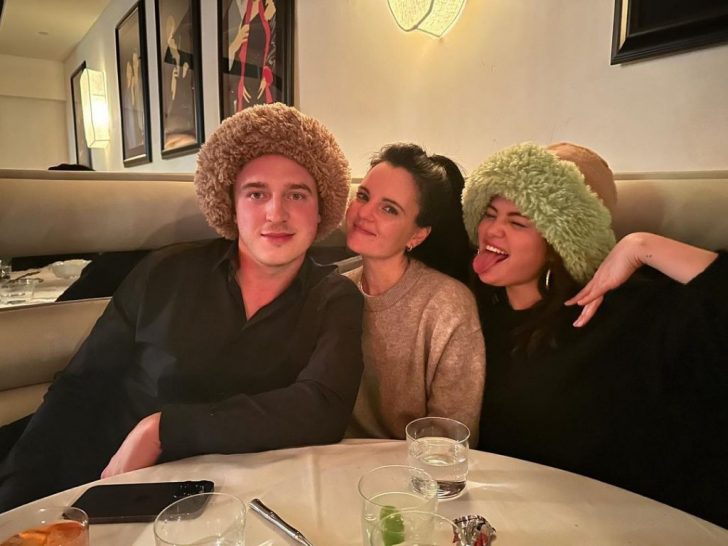 While it is entirely possible for friends to influence each other, the striking resemblance in their interview responses is intriguing. Is it a form of flattery or a deliberate imitation? The answer remains a mystery, known only to the two women themselves.
Bieber's Cooking Show is Extremely Similar to Selena's "Selena + Chef"
Food brings people together, and it seems that Hailey Bieber and Selena Gomez share a common culinary curiosity. Selena Gomez burst into the culinary scene with her HBO Max show "Selena + Chef," where she connected with professional chefs via video calls to whip up delectable dishes. Not too long after, Hailey Bieber launched her YouTube cooking show titled "What's in My Kitchen." The format? Strikingly similar.
Both shows follow the same recipe: celebrities embarking on a culinary journey under the guidance of seasoned chefs while regaling their audiences with anecdotes and humor.
Sure enough! It is entirely possible that Hailey's venture into cooking was merely coincidental. But one can not help but wonder if she borrowed a page from Selena's culinary playbook.
Rare & Rhode: Same Makeup Brands
In the realm of celebrities, branching out into the cosmetics industry is a common venture. Selena Gomez ventured into this arena with "Rare Beauty," a brand celebrated for its inclusive approach to beauty. Fast forward to Hailey Bieber's announcement of her own makeup brand, "Rhode," in 2021.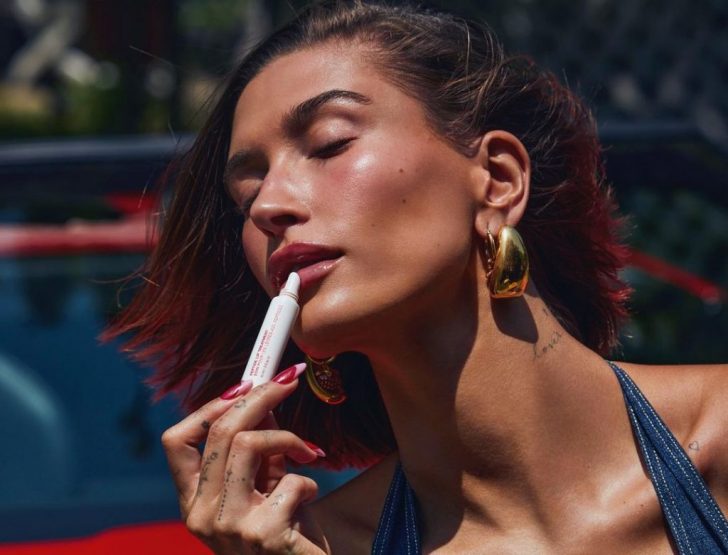 While both brands emphasize natural, radiant beauty, the timing and nomenclature have raised a few eyebrows. Could Hailey's "Rhode" be a nod to Selena's "Rare Beauty"? The similarities in their brand aesthetics and ethos have fueled speculation about Hailey's possible inspiration from Selena's foray into the beauty world.
The Matching "g" Tattoos
Tattoos are often deeply personal, but for Hailey Bieber and Selena Gomez, a lowercase "g" holds a special significance. Both stars have chosen to ink this tiny letter onto their bodies, symbolizing their shared history with Justin Bieber.
While the "g" may stand for 'grateful' or 'God' for Hailey, it is impossible to overlook the resemblance to Selena's matching tattoo. Is it pure coincidence, a shared sentiment, or something else entirely?
Just Like Selena, Hailey is a Huge Britney Spears Fan
Another interesting parallel between Hailey Bieber and Selena Gomez is their shared admiration for pop icon Britney Spears. Selena has been a vocal supporter of Britney.
Similarly, Hailey has expressed her love for Britney's music on her social media platforms.