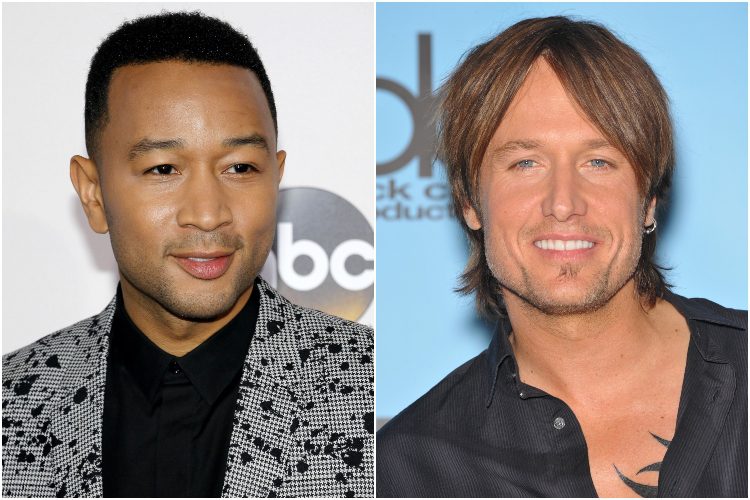 Millions all around the world tuned into the Tokyo Olympics opening ceremony, celebrating the start of this worldwide competition. During the ceremony, stars John Legend, Keith Urban, Hans Zimmer, and other celebrities performed John Lennon's fantastic song "Imagine."
John Legend, Keith Urban Join The Olympics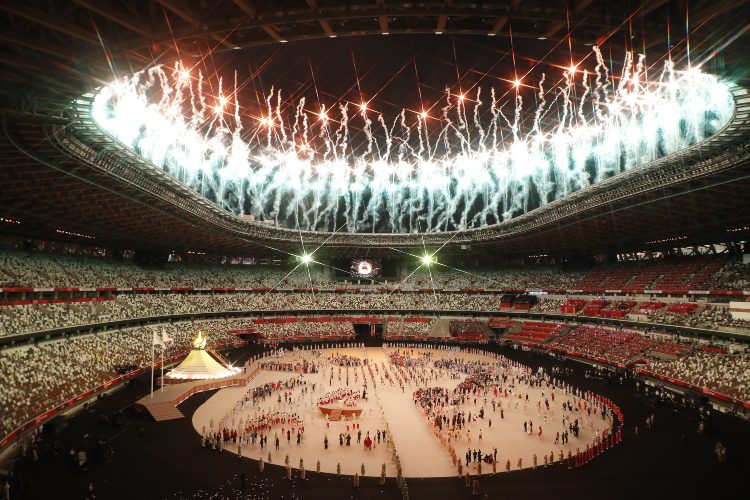 Olympics Opening Ceremonies are always a spectacle. However, the 2021 Tokyo Olympics might have been the most star-studded ever. As it came to an end, an A-list team performed John Lennon and Yoko Ono's song "Imagine." Famous film composer Hans Zimmer arranged the new-rendition of the song, while some of the most prominent singers in the world took on vocal duties. John Legend, Keith Urban, Angélique Kidjo, Alejandro Sanz, and the Suginami Junior Chorus sang, while 1,800 drones formed the Tokyo Olympics logo, then the globe over the stadium, over the stadium.
"IMAGINE. John and I were both artists and we were living together, so we inspired each other. The song 'Imagine' embodied what we believed together at the time. John and I met – he comes from the West and I come from the East – and still we are together," 88-year-old Yoko Ono, Legend's wife and the co-writer of "Legend," wrote on Twitter moments before the presentation.
"Imagine" is a timeless, beautiful song for all those who have the audacity to dream for a better world–a world where our shared humanity defines us and our love for each other binds us and impels us to fight for peace and justice," Legend wrote on Twitter following the performance. "It's a song we still need in this moment and I'm honored to have performed it with the incredible Angelique Kidjo, Alejandro Sanz, Keith Urban, Hans Zimmer and the Japanese Children's Choir."
"Imagine" Unites The World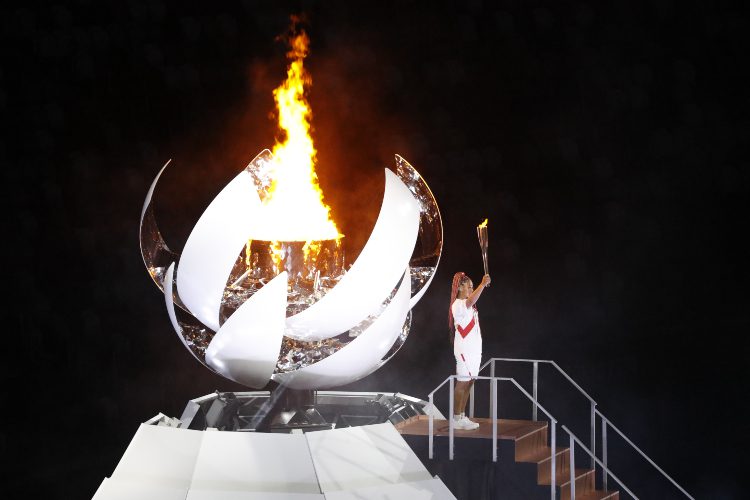 "Legend" seems like the perfect song for the moment. While it might not seem like it, the Olympics are more about bringing countries together, rather than a competition. The tune helps listeners "imagine a peaceful world without illusion in the present moment; without the divisive control mechanisms of borders, nationalism, warfare, religious constructs or ownership, where life and all its riches are shared in peace and harmony worldwide," Olympics organizers wrote beforehand. "We have this oneness and 'the whole world would eventually become one' is the sense that we will all be very happy together. All these instructions are for people for how to spend eternity, because we have lots of time," Ono explained in a statement.
Of course, the song's message of peace and country unity comes at a time when the world struggles with the effects of the coronavirus pandemic. While Tokyo might be preaching peace, the Olympics organizers have faced increased scrutiny over the past year due to rising cases in Japan. In fact, many are worried that the games might turn into a superspreader event as the island nation is mainly unvaccinated. However, the organizers and government officials feel confident that they can keep things under control. Only time will tell if the message of "Legend" will win out.
Sources: MSN, People Magazine.