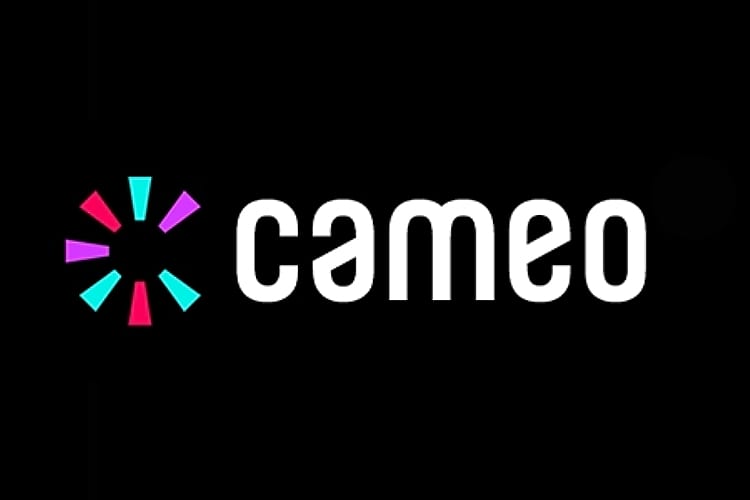 In case you haven't heard, celebrities have started making money in a whole new way: making unique video messages for their fans on the app Cameo. While it's been around for more than a few years, Cameo has exploded during the coronavirus quarantine…
Side Hustle For Stars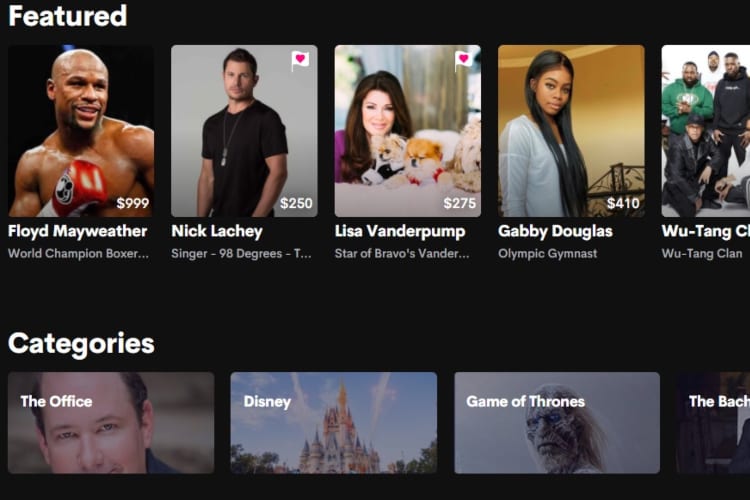 While the Cameo app has been on the internet for a while, it became extremely popular when COVID-19 hit the world. As all businesses shut down, famous people from every industry flocked to Cameo to earn some bucks, which certainly worked out for everyone involved! Now, people worldwide can request a personalized message from one of their favorite stars. The goal that Cameo shares with the users is "to create the most personalized and authentic fan experiences in the world."
Ordering a video message is very easy. After creating an account, users simply browse the musicians, internet personalities, actors, comedians, sports stars, and more on the Cameo app. The prices range from reasonable, around $50, to more than $400 for a one minute video! Every celebrity also has ratings, recent works to see, and feedback after other recent orders. When the user chose their performer of choice, they will fill out the form to request a specific message. While some celebs promise quick turn arounds, they have a week to fulfill the request, per the rules of Cameo. The best part? New users get 10% off their first video. And there are plenty of famous faces on the app…
Popular Celebrities Of Cameo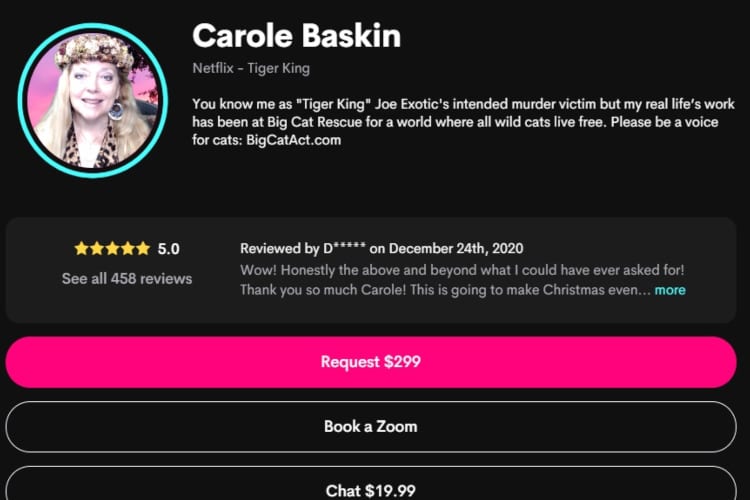 Most recently, reality star Carole Baskin, who everyone knows from Tiger King, joined the Cameo bandwagon. And she's become a hit! So far, Baskin's feedback has remained amazing, and she records any kind of messages and greetings for payments. On the first day of joining the app, the celebrity made about $20,000 from fan requests!
Another celebrity, Brian Baumgartner, is making a fortune on the app. Known for starring in the NBC sitcom The Office as Kevin, he's received the most money on Cameo among all other co-stars and celebs. The Cameo CEO Steven Galanis revealed that Baumgartner will earn over $1 million from his video message bookings in 2020, and it's not just a fluke. Instead, the actor plans out his content to appeal to the public. "It's his persona," Galanis said. "He really takes a lot of pride in his craftsmanship of the videos. And I do think the quality of the Cameo is something that is really important to people. And he just is somebody that really takes it seriously and does a great job. He's reliable. He turns them around quickly. And the content is really funny."
Although there are a lot of available famous personas on the app, Galanis stated that standup comedians are the most popular Cameo celebrities. Not only that, but he predicts 2021 will continue to rise of the app. Only time will tell!
Sources: Evening Standard, MSN