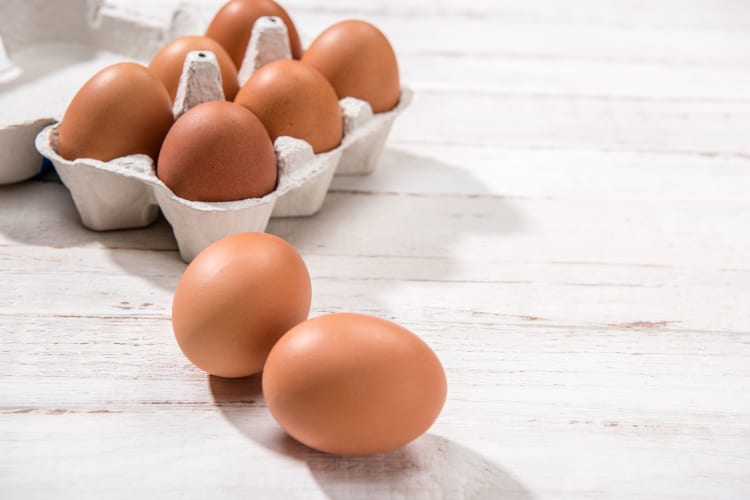 What happens when you want eggs, but are feeling a little lazy? Or maybe you're running a little late and there's no time for the most important meal of the day? Well, these easy egg hacks will save the day and provide you with the better breakfast you deserve!
Scrambled Egg Hacks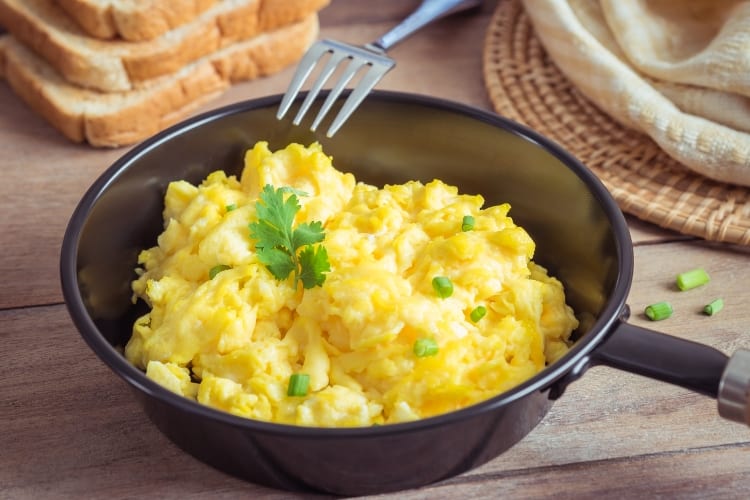 Scrambled eggs are a classic, quick, and easy solution for breakfast. However, cooking them perfectly can seem quite challenging at first. That's because most beginners forget the milk or cream says Renata Trebing, founder and recipe developer of the healthy food blog NourishwithRenata. "I find that using water instead of milk/cream keeps the scrambled eggs lighter. Always cook scrambled eggs on low heat, stirring frequently, while the eggs slowly cook and maintain their fluffy texture. If you cook the eggs too quickly, the texture of the eggs will become hard," she explained.
Tired of the same flavor combinations? Try a new grilled vegetable or to make it healthy and delicious, add nutritional yeast to the mix. Its a great alternative to cheese that tastes similar but has none of the fat and a ton of B vitamins!
Separating Yolks And Whites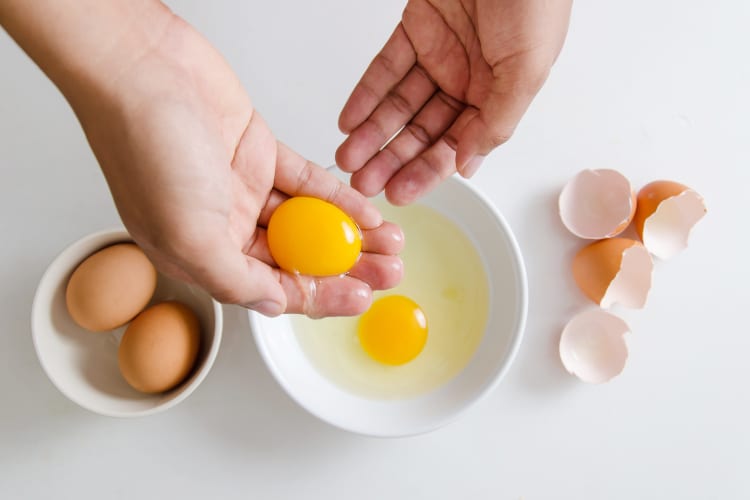 Even professional cooks sometimes struggle to separate yolks and whites. It's not easy – well, without an easy egg hack, that is! There are actually two ways to do this amazing hack to make separating the yolk and whites much easier. First, try cracking an egg open over a funnel. The whites will drop down into the bowl, while the yolks will remain in the base of the funnel. Alternatively, you can do the exact same egg hack with your fingers if you don't have a funnel, though this will be much messier!
Easy Egg Hack For Peeling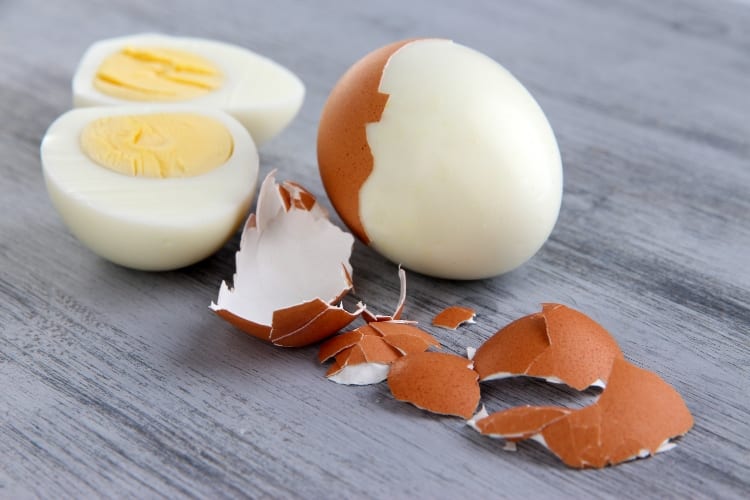 Finally, despite what others say, peeling hardboiled eggs does not need to be some major chore! Just make sure to place them in cold water after they are done boiling, which will help the peel separate from the white. Then, place the eggs in a mason jar of cold water. Screw the lid on and shake away! The egg peel will come off easily.
Healthier Eggs Benedict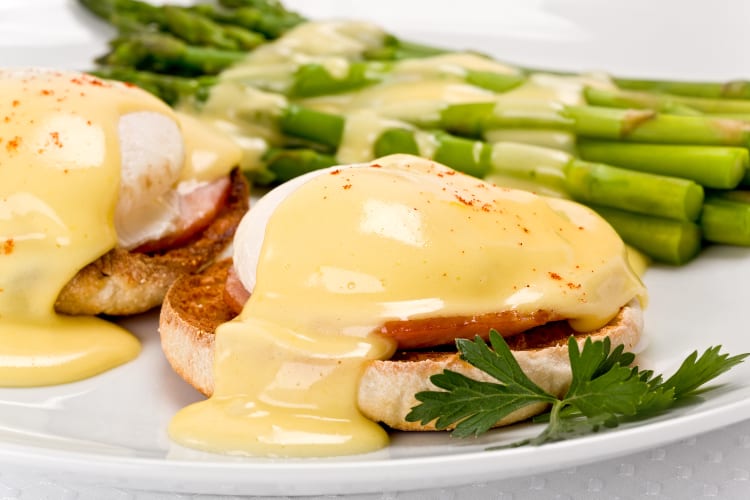 Eggs benedict is one of the most delicious dishes of all time, with its combo of egg, ham, and hollandaise sauce. However, nutritionally, it leaves quite a bit to be desired – especially the hollandaise, which has quite a bit of sugar. Instead, try this health variant. First, swap the English muffin for oven-baked potatoes, which have much more nutritional value. Meanwhile, traditional hollandaise can also be cooked from avocado. "Add a small avocado (skinned and deseeded), juice of a lemon, salt, and pepper to a blender and mix until it forms a paste. Slowly pour in hot water while the blender is running. Keep adding water until a hollandaise sauce consistency is reached," Trebing shared.
Hopefully, these easy egg hacks just got to show that you don't need complicated recipes to enjoy a brighter morning. You just need eggs and a little forethought. Enjoy!