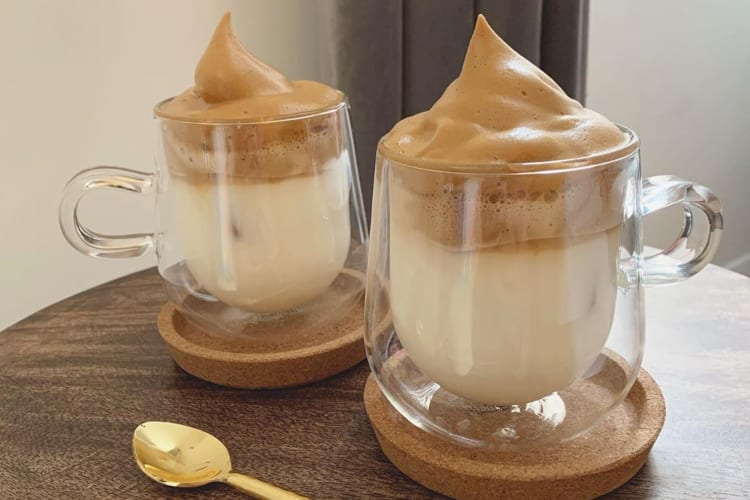 Millions around the world enjoy a cup of coffee in the morning. And while plenty brew their own at home, many more head out to Starbucks, Dunkin Donuts, or a mom-and-pop coffee place for a specialty cup! However, with so many stuck at home, it can be challenging, if not impossible, to get a fancy cup of coffee. That's why Dalgona coffee is taking over the world on Instagram and Tik-Tok!
Dalgona Coffee Takes Over Social Media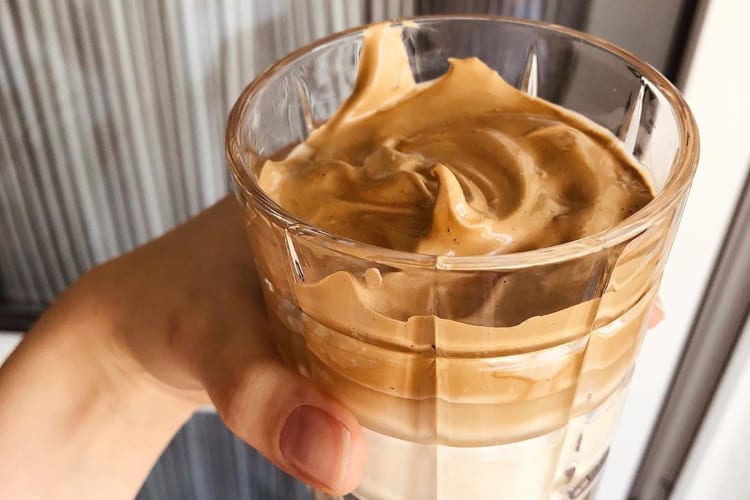 In case you didn't know, the country of South Korea has an enormous coffee shop and café culture, perhaps the biggest on Earth. Now, thanks to the coronavirus, thousands of South Koreans are stuck at home, and many cafes are closed. As a result, many have turned to Dalgona coffee, also known as "whipped coffee," a fancy, but easy-to-make, coffee recipe. It involves whipping coffee until it becomes whipped cream-like and then adding chilled milk. The results are beautiful, as you can see!
While it became popular in Korea due to resemblance to local "Dalgona candy," a type of toffee, the drink actually originated in Greece. Now, it's taken over the world, thanks to its easy recipe. On Tik-Tok alone, over 312,000 videos have sprung up since quarantines began!
Beware: people who enjoy black coffee or little cream and sugar will likely not enjoy this recipe. It's rather sweet and tastes similar to a latte. However, if you're the type to enjoy a frappuccino read on to discover how to make Dalgona coffee at home!
The Viral Recipe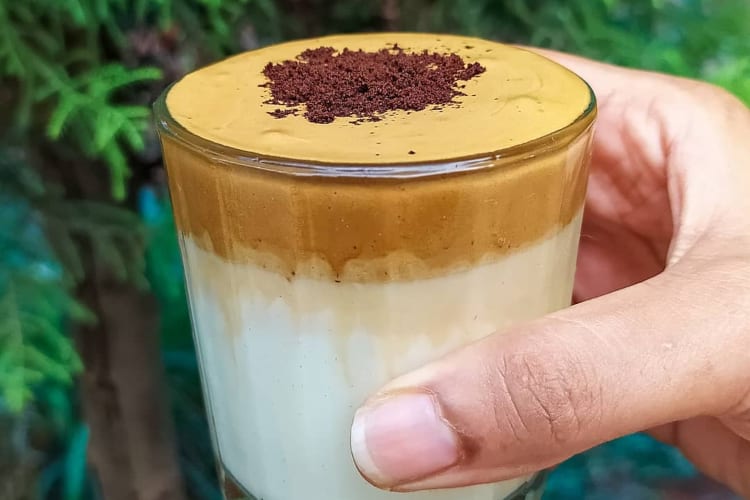 If you genuinely want to make Dalgona coffee at home the right way, you've got to throw on a viral YouTube or Instagram video and follow along! However, the general steps are pretty easy! In a bowl, whisk together two tablespoons of sugar, two tablespoons of instant coffee of choice, and two tablespoons of boiling water. Of course, if you want to use a whisk or fork if you'd like, but to make it in the traditional South Korean style, use two chopsticks! It'll take a while, but whip it until it has stiff peaks, like a cake.
Then, grab your favorite glass or cup and pour the cold milk in. Finally, get the coffee mixture and pour it on top of the milk. However, don't drink it just yet! Mix it very carefully and try it out. Figuring out much you like the coffee and milk to mix is half the fun!
After you make Dalgona coffee a few times, you'll get the hang of it. Plus, plenty of social media chefs have created some great Dalgona variations, from vegan Dalgona coffee to a chai latte version! Why not try putting a video of yourself making the viral drink on social media, once you've perfected the method. After all, this viral craze really is about making fancy coffee at home. Its little things like this that bring people closer together in times like these.
Sources: Good Morning America, Livestly, NDTV Food.