Building strong body muscles is an important part of a healthy lifestyle, as it not only helps to improve physical appearance but also increases strength in everyday movements and activities. While there are certain strategies that need to be employed, such as weightlifting and exercise, nutrition also plays a major role.
This article will explore some essential foods for building strong body muscles.
Honey
Honey is a great source of carbohydrates and amino acids which provide the energy needed for muscle growth and repair. It is an excellent pre-workout snack since it quickly supplies the body with exercise fuel.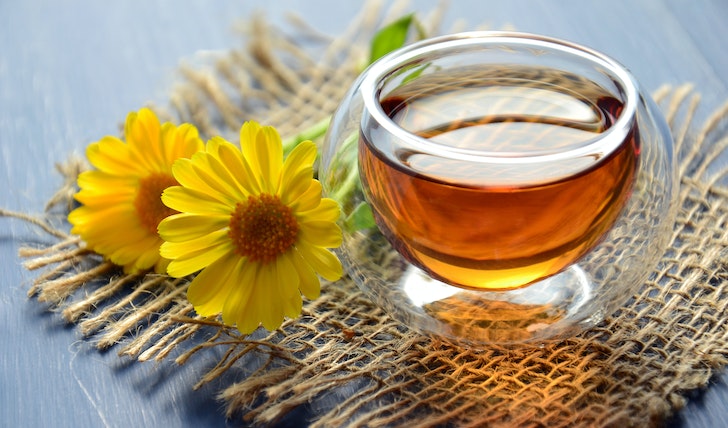 Additionally, its natural anti-inflammatory properties help reduce post-workout soreness and stiffness.
Coffee
Coffee is a great pre-workout beverage, as it helps to boost energy levels and increase alertness. This can help give an extra push when trying to power through longer workouts or more intense exercise routines.
Additionally, studies have shown that consuming caffeine before exercising can increase fat burning and improve performance.
Apple
Apples are rich in fiber which helps slow the digestion of food and keeps one feeling full for longer periods of time. Perfect for anyone looking to build muscle without packing on extra calories.
They also contain several essential vitamins and minerals, such as Vitamin C, which supports protein metabolism and tissue repair.
Berries
Berries are packed with antioxidants that help reduce oxidative stress from strenuous exercise. They are also a great source of carbohydrates, providing the energy needed to build muscle.
Additionally, berries are low in calories and have a high water content. In turn, this helps keep one hydrated during workouts.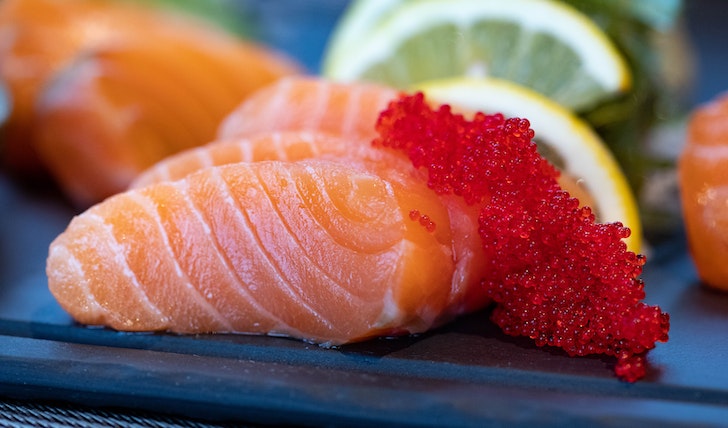 Dark Chocolate
Dark chocolate is beneficial for building strong body muscles as it contains flavonoids that improve blood circulation and reduce inflammation. It also contains caffeine and other stimulants which can help increase alertness and stamina.
Perfect for those looking to power through more intense exercise routines. In addition, dark chocolate is rich in iron which supports red blood cell production and oxygen delivery to the muscles.
Salmon
Salmon is an excellent source of protein that supports muscle growth, repair, and recovery. It also contains healthy fats like omega-3s that help reduce inflammation and ease joint stiffness.
Additionally, salmon is packed with vitamins and minerals that support overall health, such as Vitamin D, which helps maintain bone strength.
Pomegranate
Pomegranates are a great source of antioxidants that protect cells from damage caused by oxidative stress. They are also rich in polyphenols which can help reduce post-workout soreness and improve muscle recovery time.
Additionally, pomegranates contain anti-inflammatory properties, which can help reduce pain and swelling associated with exercise.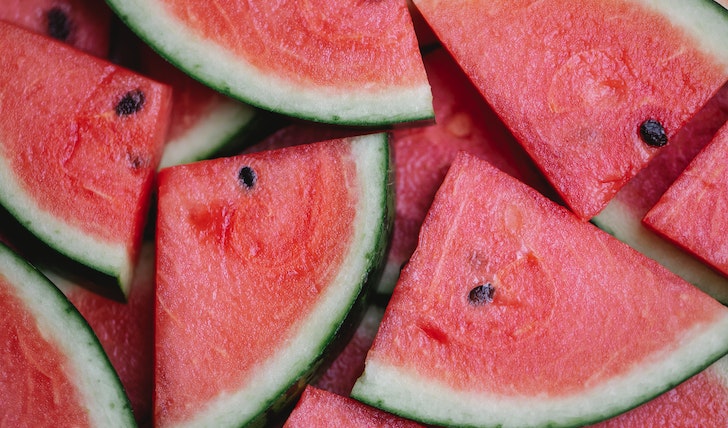 Watermelon
Watermelons are high in water content as well as electrolytes like sodium, potassium, magnesium, and calcium. All of which play an important role in muscle health.
They also provide carbohydrates for energy and lycopene, which can help reduce inflammation.
Watercress
Watercress is a great source of calcium which helps strengthen bones and supports muscle contractions. It also provides Vitamin K, an essential nutrient for maintaining strong muscles.
Additionally, watercress contains antioxidants that help protect cells from damage caused by oxidative stress and fight off free radicals.