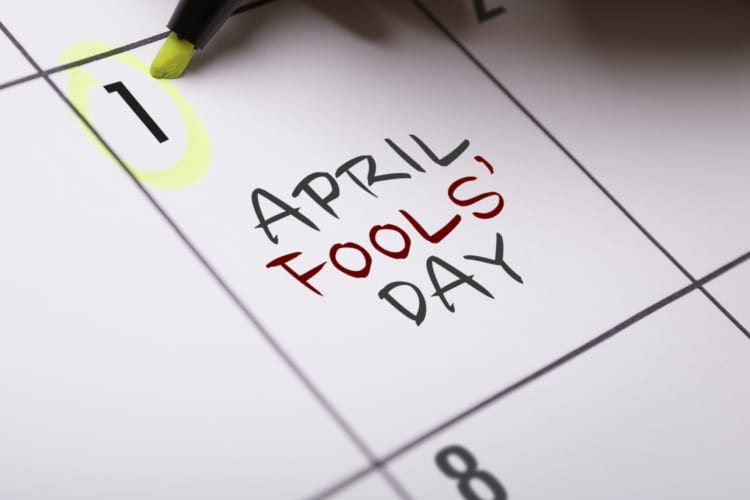 Given the severity of the coronavirus pandemic last year, many companies did not participate in April Fools Day. Thankfully, this year, it came back in full force! Here are some of the best April Fools pranks of 2021.
April Fools Pranks Come Back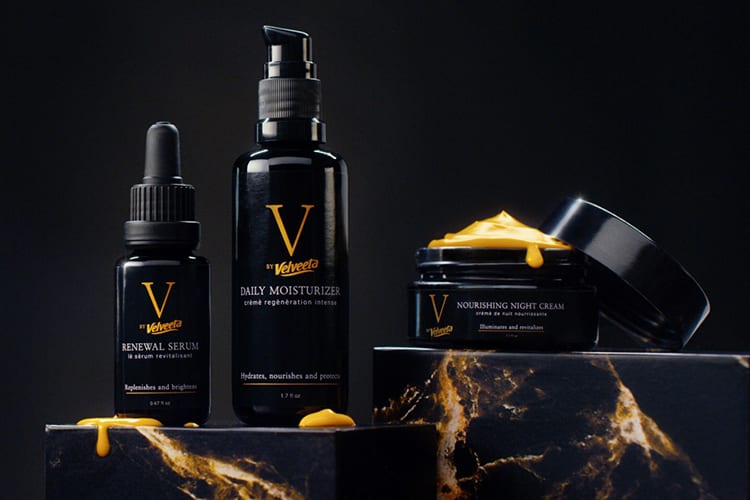 Of course, as always, one of the biggest sources of April Fools' pranks were companies announcing fake products. Just take processed cheese company Velveeta, for instance. Its 2021 April Fools prank involved promoting a new line of cheese-based skincare, including a cheesy daily moisturizer ($35), night cream ($50), and serum ($40). "Feel the magnificence of melty moisturization. Breathe in the bliss. The creaminess of Velveeta, now in skincare. V by Velveeta," the company tweeted, along with a video showcasing the joke products. While the infomercial informed those interested that they could join a waitlist for the products, we would not hold our breath.
Meanwhile, restaurant Outback Steakhouse also jumped onto the beauty bandwagon. It wasn't face creams this time around, though. Instead, Outback presented a line of lipsticks, or "lipsteaks," as the company called them. As you might imagine, the company used plenty of steak puns to sell the fake product, promising that users will become quite delicious as Outback's food. Names of the shades included, "Prefer Not To Share My Medium Rare," "Medium Meaty-Yum," "Kiss And Medium Well," "Well Done For One," and "Char Me Up, Scotty."
Of course, not every April Fools pranks had to do with skincare and beauty products!
From Skincare to Toilet Paper in 2021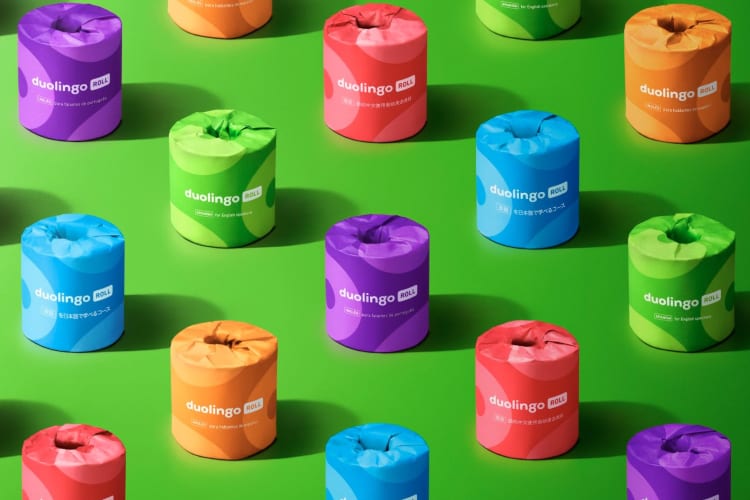 Another famous brand, beer company Bud Light, also decided to fool fans with "new" products. Instead of going way out of their comfort zone, though, like Velveeta, Bud Light decided to play it a little closer to home. Instead, they fooled fans with a new line of pizza-flavored hard seltzers. The joke line included flavors like pepperoni, extra cheese, veggie, and anchovy. Bud Light actually had to quell interest, tweeting the next day, "Scary how many of you actually wanted to try these yesterday #AprilFools."
However, many felt that the language-learning app Duolingo had the best April Fools prank of 2021. This year they decided to fool customers with a toilet paper that can teach you a language in the bathroom stall! "Introducing toilet paper that teaches you phrases from new languages. No ads. No interruptions," the company's website stated. "Language learning is hard… so we made it soft."
There is one April Fools prank that we all wish were real: LEGO fooled fans with smart LEGO pieces. That means no more hurt feet, ever again! "Get ready for a new experience," the video said, showing the SmartBricks that slide across the floor and away from any feet walking straight towards them. Sadly LEGO revealed that there are no plans to build intelligent bricks. But maybe in the future. After all, we're sure parents everywhere would buy the product in a heartbeat!