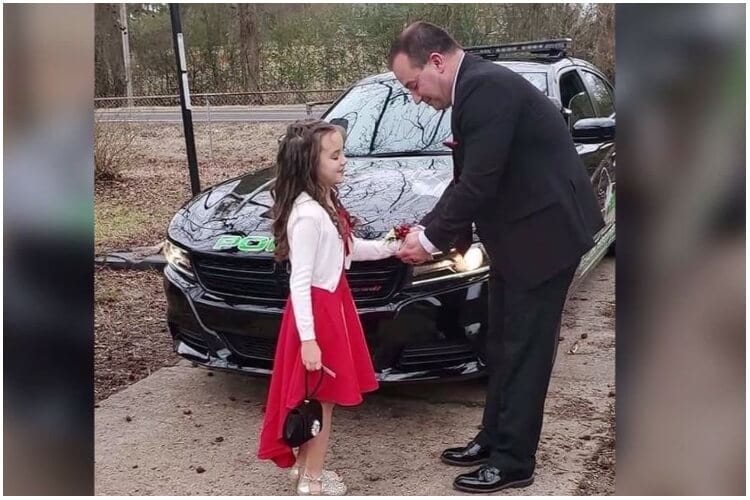 The passing of a loved one is not easy, and, unfortunately, many police officers know that better than anyone. So, when one cop heard about a young girl who could no longer attend a Daddy-Daughter Dance after her father passed away, he did the right thing! After a short conversation with her mother, the police officer took the girl to the dance, and they had the best time possible!
8-Year-Old Avery Cox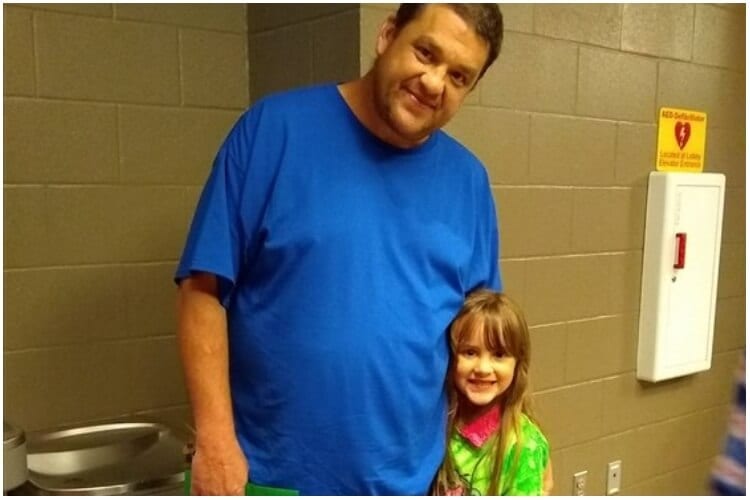 Just as the coronavirus hit and took over the news cycle, one of the best stories of all-time was lost in its wake. Unfortunately, it starts with bad news: earlier this year, eight-year-old Avery Cox lost her father, both pictured above. As if to compound her heartbreak, Cox also needed to cancel her plans to attend the upcoming Daddy-Daughter Dance at Van Buren Elementary School, which she had very much been looking forward to. Then, when things could not get any worse, fate intervened and provided the Cox family with exactly the break that they needed…
A local police officer, Cpl. Nick Harvey, had learned about the passing of Mr. Cox and Avery's dilemma through a mutual friend. As you might imagine, the story simply broke his heart. As a local peace officer, Harvey knew that he needed to help in any way he could. That's when he came up with a fantastic idea. "I reached out to the mother. The mother came and said it was okay because the last thing I wanted to do was to get rejected by a second-grader," Harve joked in an interview with KFSM Radio. From there, the plan grew and grew!
Attending The Daddy-Daughter Dance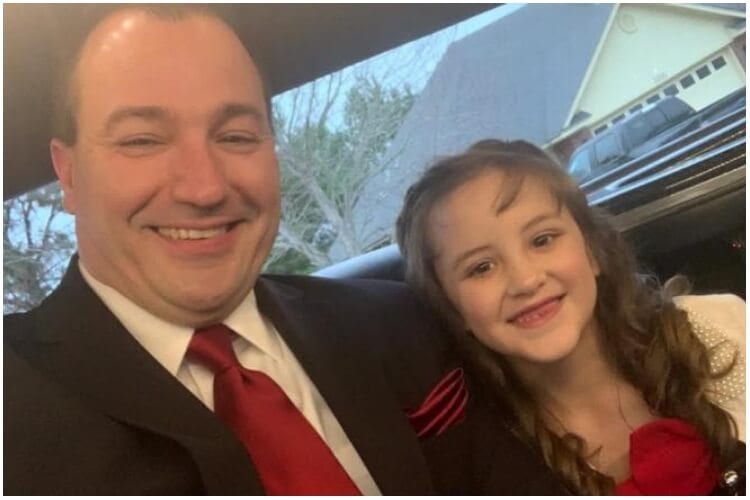 After Mrs. Cox approved of the idea, Harvey asked little Avery personally – to which she happily said yes! Apparently, she felt "thrilled" to attend her first-ever Daddy-Daughter Dance, she told KFSM Radio. "I was excited because I never, ever went, and it would be my first time, and I actually had been wanting to go."
Meanwhile, on his end, Harvey planned an entire night in order to make the little girl's dream come true! It started with picking Avery up in his police car! For the event, Harvey even wore a black suit with a red tie and pocket square that matched the little girl's dress. Then, the pair met up with Avery's friends and their Daddy-Daughter Dance dates, enjoyed a meal of pizza, and rode all together in a limo to the dance. And the little girl loved every bit of it! "It meant a lot because I actually got to go and see all my friends there, and then, I got to go with him and have a lot of fun," Avery shared.
It was also a special night for the police officer, whose daughters are all grown up and are "too old" for these kinds of dances. "I embarrassed myself a little bit. [I] danced, [but] I can't dance at all," Harvey joked.
A Great Night Out
As all good elementary school dances do, the night ended with ice cream! "She's an awesome kid," Harvey said after dropping the second-grader off. Harvey added that he'll happily take her to any future father-daughter dances in the future.
The next day, the police officer shared his experience on Facebook, writing, "I am so blessed to have been placed in a position where I get to have moments like these. Tonight, I had the absolute honor of escorting this amazing and beautiful little girl, Avery to the Daddy-Daughter Dance. We had so much fun riding in an awesome limousine, eating dinner, and letting loose and being goofy."
Harvey ended his post by admiring how his job allows him such opportunities. "I love my job for so many reasons. But reasons like this make my job the best job for me. Thank you to everyone who made this possible."
Sources: ABC News, People Magazine.