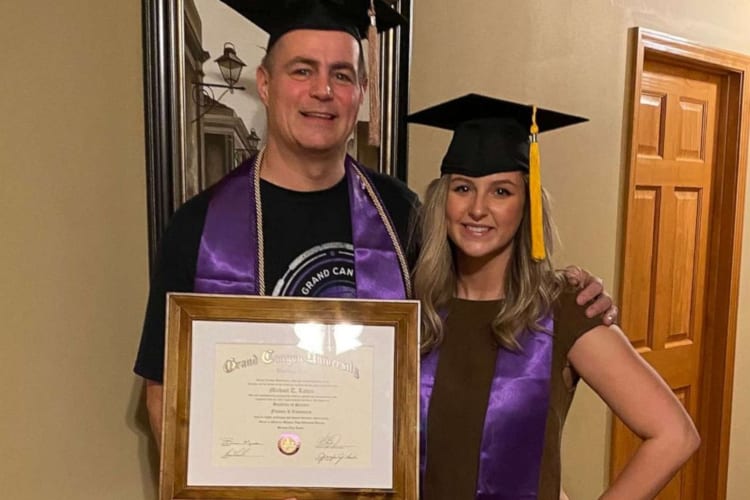 What's the best surprise you can think of? Well, this dad might have pulled off the most fantastic reveal of all time: he managed to earn a degree from the same degree as his daughter, without tipping anyone off!
Change Of Plans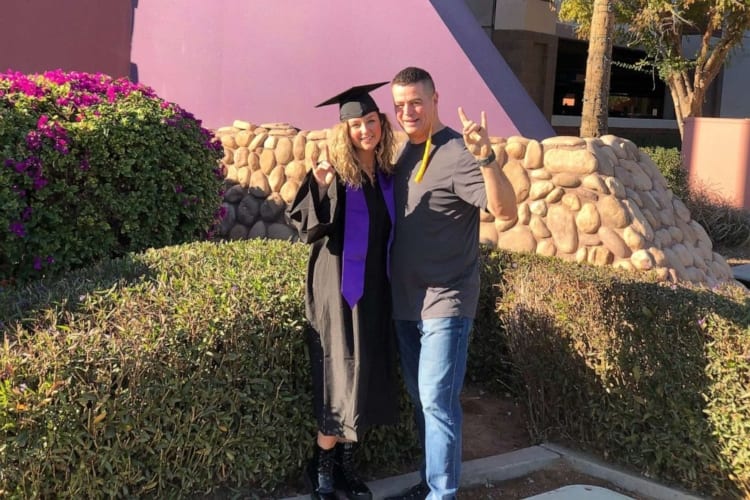 Mike Loven, 47, from Machesney Park, Illinois, already has a job as the owner of a staffing company. However, that did not stop him from going back to school simultaneously as his daughter! A few years ago, his daughter, Taleigh Loven, 23, started earning a degree in psychology at the Grand Canyon University in Phoenix, Arizona. Then, in 2016, when Taleigh was off at school, Mike felt something telling him to go back to school. "June 6th, 2016, I woke up in the middle of the night just with a feeling from God that I was going to go back to school and get my degree. And I was going to do it as a surprise to my family," he recalled.
Always one to follow the feelings inside him, Mike enrolled at the same college as his daughter. However, through it all, he never told anyone what he was doing. All despite the fact that, at the same time, his wife, son, and daughter were earning degrees, each from different colleges. Still, Mike kept it a secret. "They thought I was working on a spreadsheet for work when in reality I was working on a spreadsheet in an accounting class," he said. "I knew it was going to be a surprise and I don't know why."
Beaming With Pride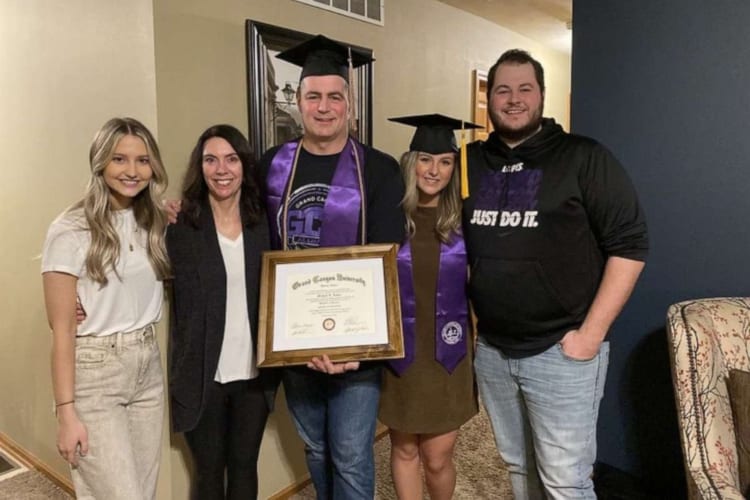 After a lot of hard work, just last month, the time came for Mike to reveal his progress. He decided to his progress during Taleigh's graduation party, a small affair at home. So, when Taleigh came in wearing her shirt, cap, and gown, her father walked into the room wearing the same outfit! "The confusion was a lot of fun. I don't keep secrets," Mike recalled. "[My wife], she thought GCU had sent my daughter's diploma and accidentally put my name on it." At first, no one believed Mike! "So I had my cap and gown there and my diploma so I came out and said 'I think this is why I have an alumni t-shirt'."
Some daughters might have felt outdone, but not Taleigh. "I was shocked when I saw the diploma it took me a second I was like wait a second that's his name he's wearing a cap and gown and then I just started sobbing saying how proud I was of him," the young woman said. "During the time that he was working on his degree, he carried the load for us as he has for my entire life. His selfless act shows a glimpse to his character. Words truly cannot express how proud I am of him." Incredibly, Mike graduated with a 3.99 GPA and a bachelor's degree – now only time will tell what heights he will achieve alongside Taleigh.
"Just hard not to beam with a lot of pride … it was a four-and-a-half-year secret but now we all get to celebrate that commonality," he said. "The fact that her dad chose the same school made the surprise even more special," Taleigh concluded.
Sources: Good Morning America, Oklahoma's News 4