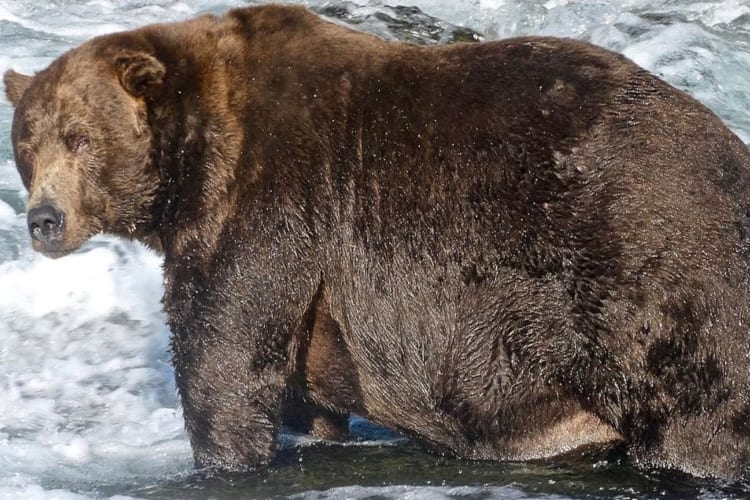 Forget the Oscars or Grammys – Fat Bear Week is the only awards event we care about! Read on to see which chubby furball earned the 1st place title…
Fat Bear Week 2020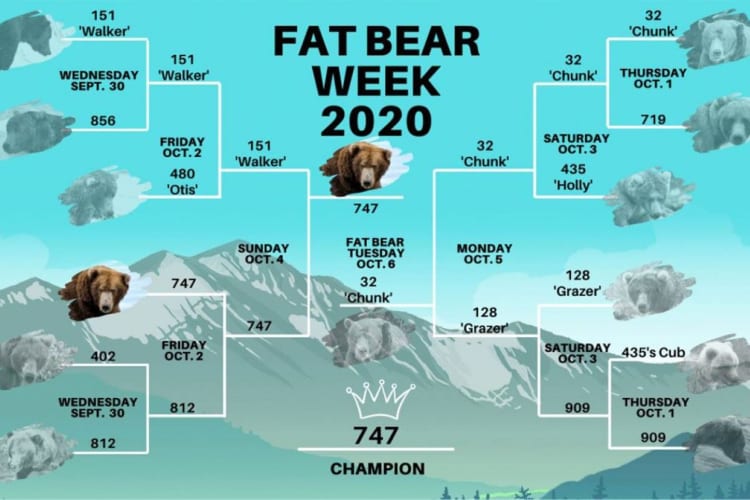 Every year, Katmai National Park and Preserve in Alaska hosts the annual Fat Bear Week. This year, like every other, Katmai rangers posted a list of the chubbiest brown bears under their care. Then, anyone could use their social media or website to vote for their favorite fat bear. The "survival of the fattest" tournament had eliminations every day, ending, of course, with only one true winner: the most beloved fat bear of the year!
Of course, there's a reason these animals get so large at this time every year. In fact, Fat Bear Week is meant to cheer on and bring attention to how much bears eat right before entering hibernation. For instance, did you know that before they hibernate, bears can eat up to a whopping 20,000 calories a day? That turns into nearly 30 pounds gained every week! Bears need it, however, as most bears hibernate five to seven months.
Meanwhile, Katmai National Park and Preserve is the perfect place to host Fat Bear Week! The Brooks River, which runs directly through the park, provides local bears with plenty of salmon. In fact, it has some of the healthiest salmon runs in the United States! Also, there are more bears in Alaska's Bristol Bay than people! So, needless to say, Katmai is the perfect park to run such an incredible competition.
This year, the final competition came down to Bear 747 and the winner of last year's contest, Chunk…
Thriving At Katmai National Park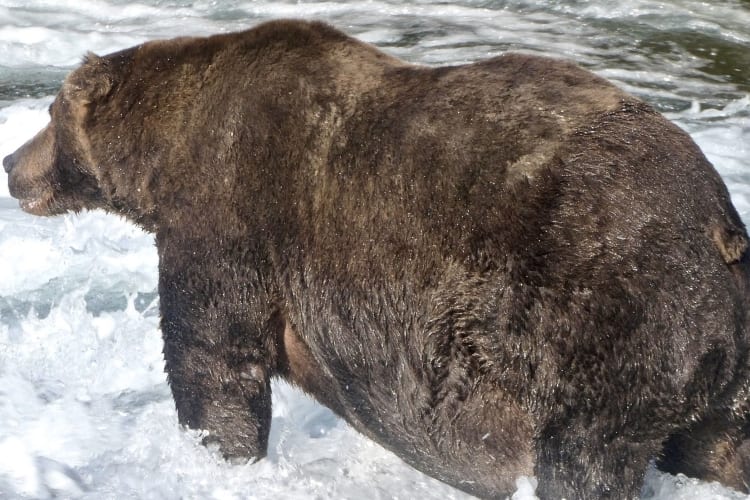 In the end, 747 took home the title of Fattest Bear of 2020! Stomach hanging low, 747 now walks through Katmai National Park and Preserve proud, healthy, and ready for hibernation! "This year he really packed on the pounds, looking like he was fat enough to hibernate in July and yet continuing to eat until his belly seemed to drag along the ground by late September," park officials joke on the Fat Bear Week website.
Bear 747 is not much different from the others – his celebration of the important title will include eating as much salmon as he can before hiding away for the winter season. And, well, that's the same thing he did before he became the Fat Bear Week winner!
"When asked what he intends to do now that he has won, the only response was a look before going back to fishing in the Jacuzzi near the Brooks Falls, one of his favorite fishing spots," the park said in the statement.