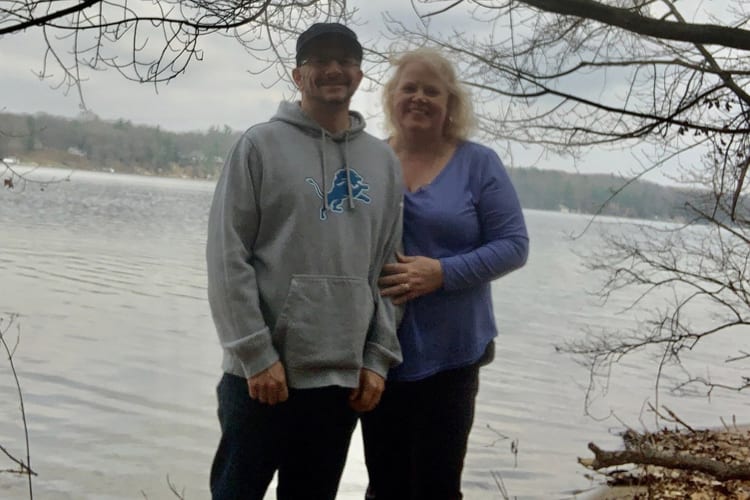 Millions of babies each year are born on the same day in the same hospital. However, you expect their connections to end there. However, this married couple seemed destined for one another, as they were born on the same day in the same ward! Now, after their 50th birthday together, they are sharing their amazing life story…
Destined Together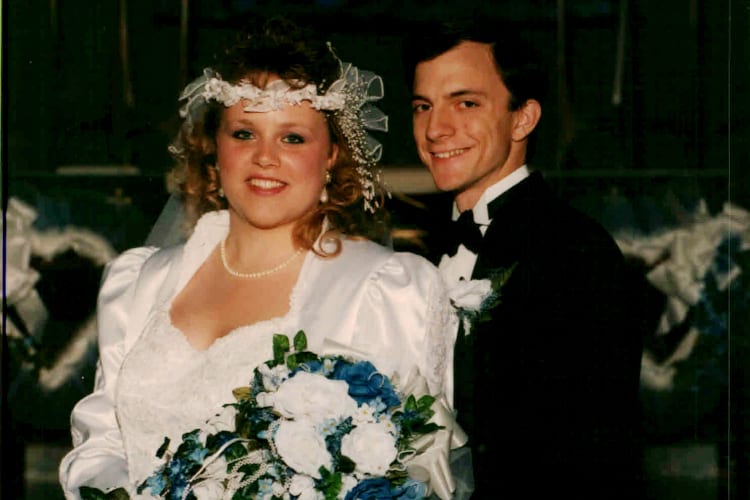 Doug and Lynda McCready might seem like an ordinary couple from Michigan. However, these two share a strange coincidence: they were born on the same day, at the same hospital, just a few hours apart from one another. On April 7, 1970, no one would have guessed that two babies leaving the Spectrum Health Blodgett Hospital in Grand Rapids would eventually find their way to one another again. It seemed even less likely after Lynda moved to California with her family. But, she continued visiting Michigan to see her grandparents, who lived not too far away from Doug.
Located on beautiful Bills Lake, her grandparent's home sat just a few doors from Doug's family's summer cottage. So, every summer, they would end up bumping into one another and talking. "It didn't seem possible that I would leave Michigan when I was one year old and live in California and still end up marrying the boy I was born next to. We will be celebrating 28 years together this June," Linda said. And that was just the beginning of their incredible story!
And The Story Began Unraveling…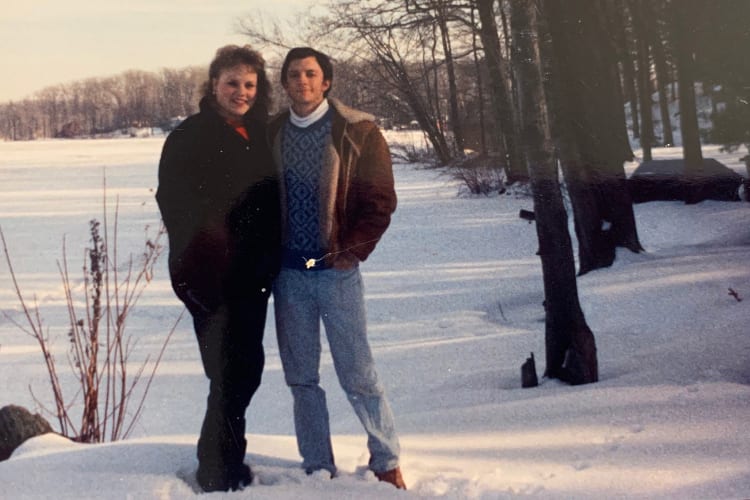 While the two know each other through elementary and middle school, nothing seemed to blossom. However, when they turned 16, Linda and Doug started hanging out more and more, and feelings began to bloom. However, they were entirely one-sided at first! You see, while Doug liked Linda at first, she just thought of him as a bit shy. Meanwhile, she was partly right, as Doug had a hard time admitting his feelings to his birthday buddy. "I had 'fallen' for her that summer but was way too shy to say anything."
Then, at the end of the summer, Lynda went back to California. Ashamed he had been a coward, Doug wrote Lynda a letter, professing his love for her. After not getting the reply for a while, he finally received a devastating letter back: she did not feel the same way.
But it's not the end of a story! Lynda returned to Michigan two years later, during her senior year of high school, and decided to ask Doug out. "I called Doug to see if he wanted to go to the movies. I assumed that since he liked me so much that this would be an emphatic yes," Lynda recalls. "When I asked him, he said, 'Um, I can't. The [Detroit] Lions are on.' He had told me how much he loved me, but when I finally ask him out, he chooses football over me!" she laughed. Finally, a year later, when they turned 19, the two started dating. From there, the rest is history…
Blessed Love Story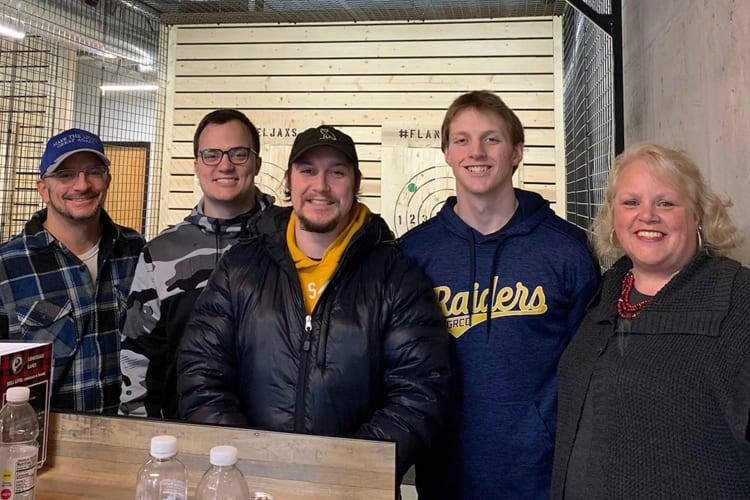 Three years of long-distance, nightly phone calls, and summer flings, Lynda finally moved to Grand Rapids to stay with Doug. After all that time, on June 20, 1992, the two married, over 30 years after they were both born in the same hospital, on the same day. Now, the two love each other more than ever. "Each year, it seems like there is another 'best part,'" Doug explains. "It is constantly evolving. Our three boys are such a huge part of our lives. Grandchildren will eventually become another 'best part.'" They both can't wait for more great life changes!
As for celebrating their birthday together, the pandemic ruined the couple's plans. "The virus forced us to cancel the trip. We spent the day together going to the place where it all began, the cottage on Bills Lake in Newaygo. It was perfect. It means so much to celebrate together," Doug said. "We plan on going to California at some point this year still [and] we will have a family gathering at our house at some point."
What's their secret to a great marriage? Communication. "Talk through things with each other and never go to bed angry," Lynda said. "The key is to find things you both enjoy and do together. Everyone has things they love to do that their spouse doesn't, and that's okay, but make it a priority to share as many things as possible," Doug added.