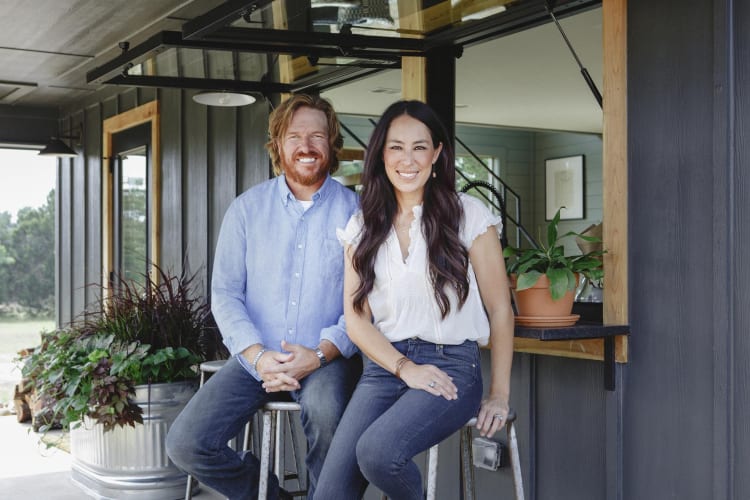 While fans of Fixer Upper always dream of Chip and Joanna Gaines renovating their house, some of them will be able to live in the room designed by the lovebirds soon. It turns out, the iconic couple is working on a hotel!
Welcome Home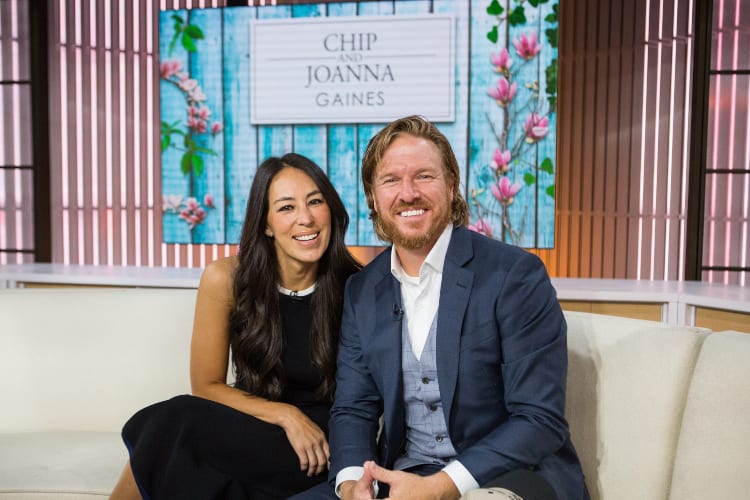 The Gaines' new project will look similar to things the couple has worked on in the past, but it comes from a new place. We are, without a doubt, firm believers that home is the most important place on earth. But we've also learned that home can be found beyond a physical dwelling. It encompasses more than the place where our mail is delivered," Joanna wrote on her Magnolia blog. She continued by saying that the idea of "home" is more connected to friends and family, than a specific location. It's this idea of a transplantable home that inspired the Gaines' hotel.
As a part of a huge family, a wife, and mom of five children, Joanna hopes that everyone can find a place in their new hotel and feel like they fit in. "A weary traveler who's searching for rest, a parent who needs a weekend to recharge, a family eager for an adventure, or anyone else simply looking for a place to settle in and be filled up. In all of these things, what it really comes down to is our desire to create a place where people feel welcomed home."
When and Where?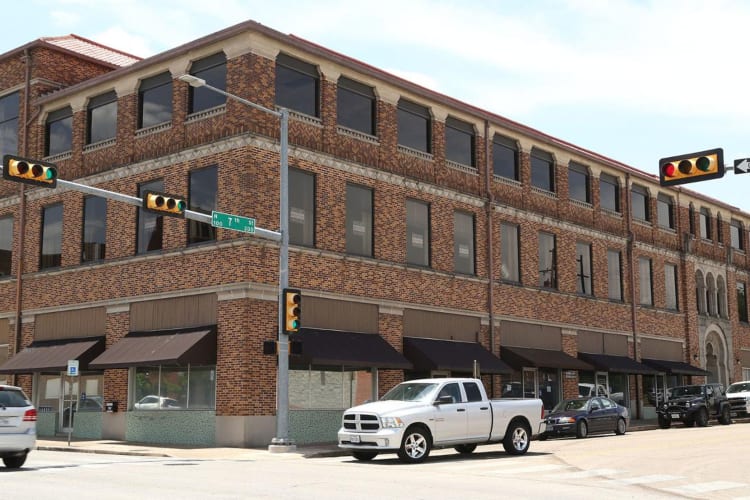 It seems like the Gaines are everywhere these days: Target, Barnes and Noble, online, our TV screens, and of course, working on private projects. Still, they find the time to work on their new hotel. In fact, they've already provided the public with a tentative opening date of their latest vacation destination: 2021. Yes, in just two more years, Fixer Upper fans from around the world will be able to book a unique cozy room of the new hotel.
Unfortunately, they have not released the name of the Gaines' new hotel. The location of the new hotel won't surprise you. Of course, it's in Texas, right next to the Magnolia kingdom in Waco, at 701 Washington Avenue, near Baylor University. You can see the building in its current state, above.
A Unique Project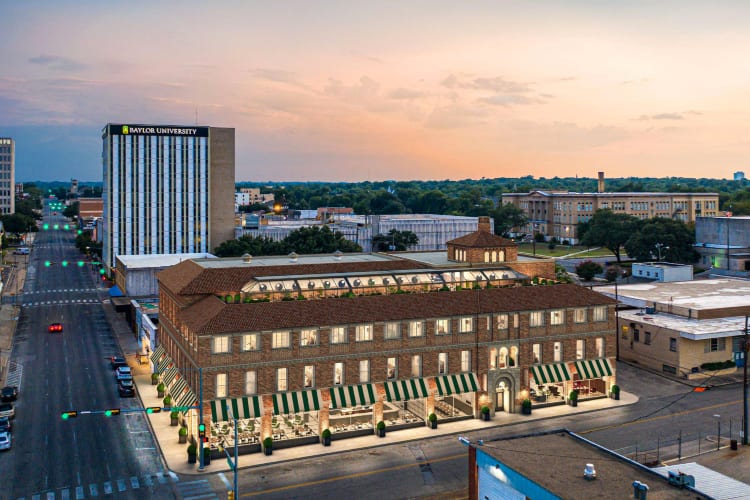 This unique project will bring together some of the biggest names of design, not just the Gaines. First of all, the couple will be partnering up with Adventurous Journeys Capital Partners, real estate experts that worked on hotels like Soho House Chicago, the Graduate Hotels, and Pontchartrain Hotel before. In case you didn't know, those are some of the most exquisite vacation destinations in the world. So there's little doubt the Gaines' new hotel will be fantastic.
Second, and most impressive, the building the Gaines' will renovate is over 100 years old! Formerly called the Grand Karem Shrine building, it was once a country office. Now, it will become something wholly new and different! We all know Gaines' love for restoring old constructions, after all. In the 53,000 square feet property, the family will include a ballroom, a rooftop terrace, and a restaurant with a café. In fact, the photo above is a mockup of what the incredible hotel will look like!
Don't forget to stop by when the hotel finally opens, especially if you're a Gaines lover!
Sources: Livingly, House Beautiful