Planning a romantic honeymoon is an exciting part of the wedding journey. While destinations like Bora Bora, Maldives, Santorini, and Amalfi Coast have long been popular choices, other enchanting places around the world offer the perfect backdrop for a truly memorable honeymoon.
Below are some of the top romantic honeymoon destinations that may not be as well-known but are just as dreamy and enchanting.
The Azores, Portugal
Nestled in the Atlantic Ocean, the Azores archipelago is a hidden gem that offers stunning natural beauty and a tranquil atmosphere, making it an ideal honeymoon destination.
With its picturesque landscapes, including breathtaking volcanic lakes, hot springs, and lush green mountains, the Azores provide the perfect backdrop for romantic adventures. Couples can enjoy hiking, whale watching, exploring charming villages, and indulging in local cuisine.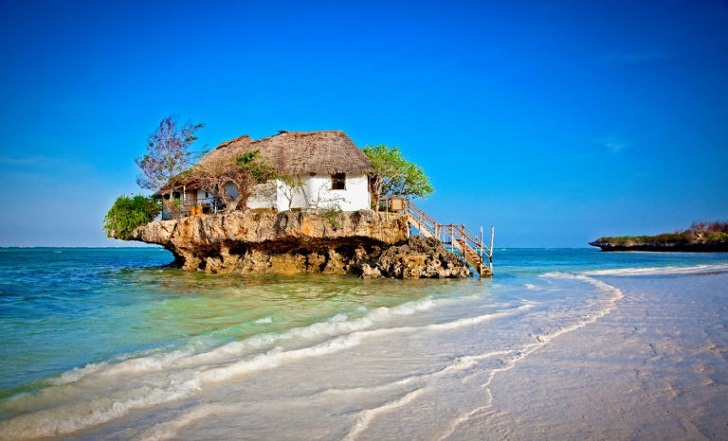 Gili Islands, Indonesia
While Bali often steals the spotlight, the Gili Islands in Indonesia offer a serene and romantic escape. With crystal-clear turquoise waters, white sandy beaches, and vibrant coral reefs, the Gili Islands provide a tropical paradise for honeymooners.
These idyllic islands offer a slower pace of life, allowing couples to relax, snorkel, scuba dive, or enjoy breathtaking sunsets together.
Lake Bled, Slovenia
Lake Bled in the Julian Alps is a fairytale-like destination that exudes romance. The lake is adorned with a small island housing a charming church, while a medieval castle perches on a nearby hilltop.
Couples can rent a traditional wooden boat (known as a pletna) and row to the island or take a leisurely stroll around the lake, soaking in the stunning scenery. With its magical ambiance, Lake Bled is a perfect choice for a romantic honeymoon.
Zanzibar, Tanzania
Zanzibar, an exotic island off the coast of Tanzania, offers a mix of pristine beaches, vibrant culture, and historical sites. Couples can explore the UNESCO World Heritage-listed Stone Town, go on spice tours, or unwind on the powdery white sands.
Zanzibar's warm tropical climate, turquoise waters, and luxurious resorts create an unforgettable romantic getaway.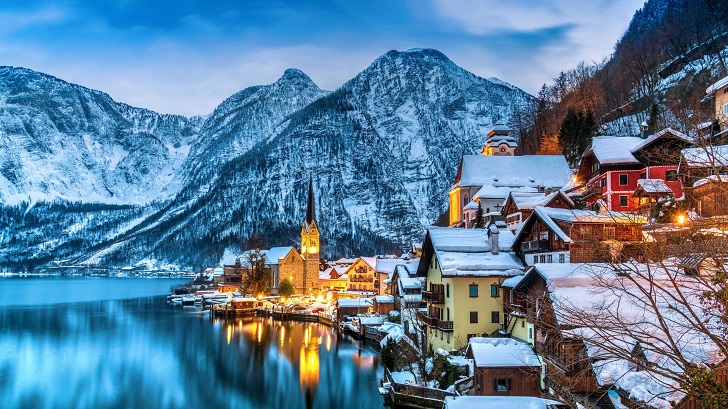 Cinque Terre, Italy
While the Amalfi Coast often steals the spotlight, Cinque Terre, located on Italy's western coast, offers a romantic and picturesque experience. The five colorful fishing villages, perched dramatically on rugged cliffs overlooking the Mediterranean Sea, provide a postcard-worthy backdrop for honeymooners.
Couples can stroll hand-in-hand along the coastal paths, sample delicious seafood, and explore charming narrow streets, creating memories to last a lifetime.
Palawan, Philippines
With its pristine beaches, crystal-clear waters, and jaw-dropping landscapes, Palawan in the Philippines is an idyllic honeymoon destination.
Palawan offers a paradise for couples seeking tranquility and natural beauty, from the enchanting underground river of Puerto Princesa to the secluded islands of El Nido and Coron. Snorkeling, island hopping, and romantic sunset cruises are just a few of the activities that make Palawan a dreamy honeymoon choice.
Hallstatt, Austria
Nestled in the Austrian Alps, the picturesque village of Hallstatt is a romantic destination straight out of a fairy tale. Known for its charming pastel-colored houses, cobblestone streets, and breathtaking mountain and lake views, Hallstatt is perfect for couples looking for a peaceful and intimate honeymoon experience.
Take a boat ride on the tranquil Hallstatt Lake, explore the salt mines, or enjoy the serene beauty of this enchanting village.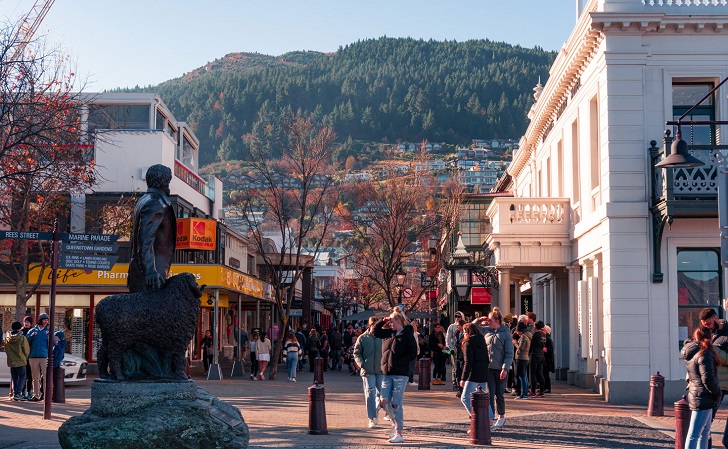 Rovinj, Croatia
Situated on the Istrian Peninsula, Rovinj is a hidden gem in Croatia known for its romantic old town and stunning Adriatic Sea views. With its narrow cobbled streets, colorful buildings, and charming harbor, Rovinj exudes an irresistible old-world charm.
Couples can wander through the romantic streets, enjoy delicious seafood, and take in breathtaking sunsets from the hilltop church of St. Euphemia.
Queenstown, New Zealand
For adventure-loving couples, Queenstown in New Zealand offers a perfect blend of natural beauty and thrilling activities. Surrounded by majestic mountains and nestled on the shores of Lake Wakatipu, Queenstown is an adrenaline junkie's paradise.
Couples can go bungee jumping, skydiving, or jet boating during the day and relax in luxurious accommodations with stunning lake and mountain views in the evening.