Jessica Simpson – 100 Pounds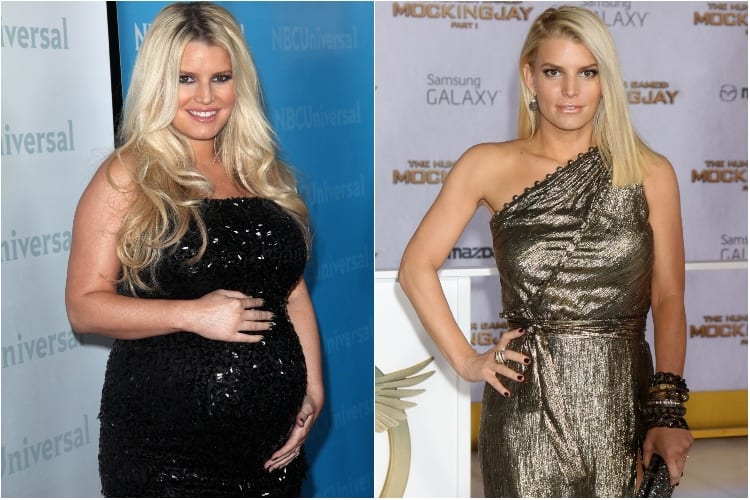 Once upon a time, Jessica Simpson was the poster child for incredible-looking pop stars. However, like so many parents, she needed a little celebrity weight loss after having a few kids of her own! So, Simpson adopted a low carbohydrate diet and took up resistance training. And, looking at the photos below, it's safe to say it worked!
Now in her 40s, the Dukes of Hazard star looks just like she did in her old music videos. These days, Simpson has also introduced smoothies, which she often shares on Instagram, and a daily exercise routine. According to her trainer, Harley Pasternak, Simpson does plenty of cable abduction and sumo squats to maintain her figure!