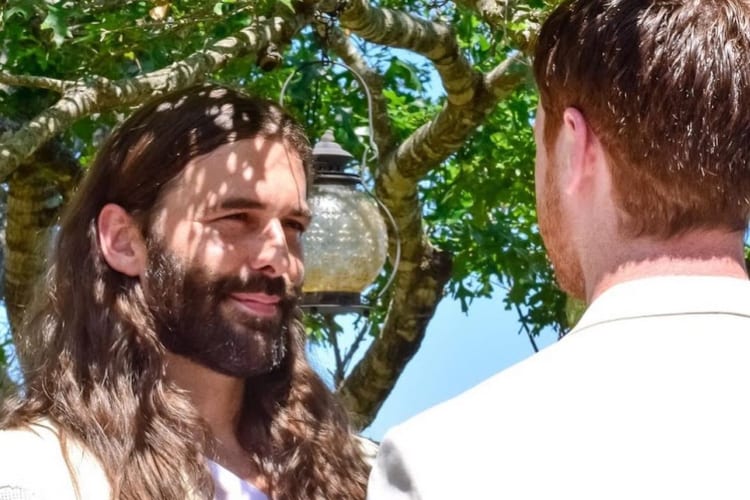 While 2020 had plenty of bad news, it also had some pieces of good news. One of the last pieces comes from Queer Eye star Jonathan Van Ness, who recently married the love of their life! Read on to see how the pandemic inspired a secret, spontaneous marriage!
Jonathan Van Ness Finds Love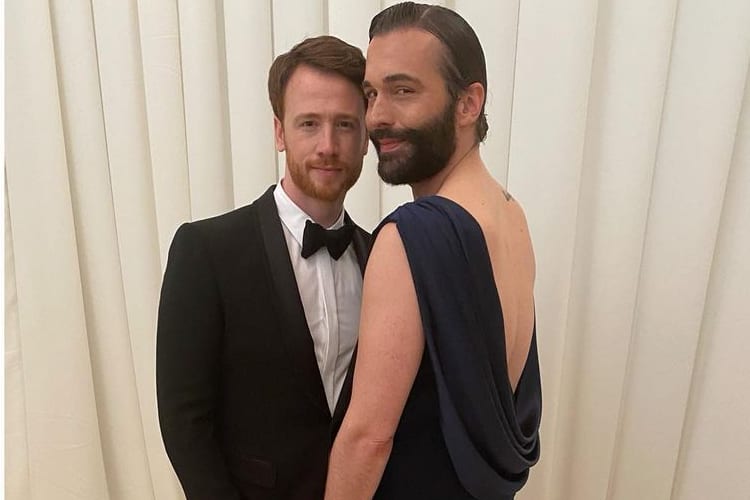 For those who don't know, the non-binary Queer Eye star Jonathan Van Ness, 33, has been with their now-husband, Mark Peacock, for a little over a year now. As Ness revealed, the two met while on the Queer Eye Road to Beijing tout in 2019. Just a few months later, paparazzi spotted the couple together in London, while they began commenting on each other's Instagram posts. It did not take long for fans to start to put the clues together. However, no one could have expected this turn of events that would soon unfold!
"We went on a date in London, which turned into more dates whilst I was on comedy tour. At the end of that time I was taking my mom, aunt & friends on a mini break to Amsterdam," Van Ness wrote in an Instagram post. "I wanted @marklondon to come with but, was it a bit intense to ask Mark to come after a couple weeks worth's of dates…Maybe so. But something about Mark felt different and I'm quite sure he felt the same."
Along with the post, Van Ness also included pictures of the trip and even a gorgeous snap from the couple's wedding! "Here's to making many more. Thanks so much for your support and love for us!! Love y'all!!" they ended the post.
Celebrations From All Over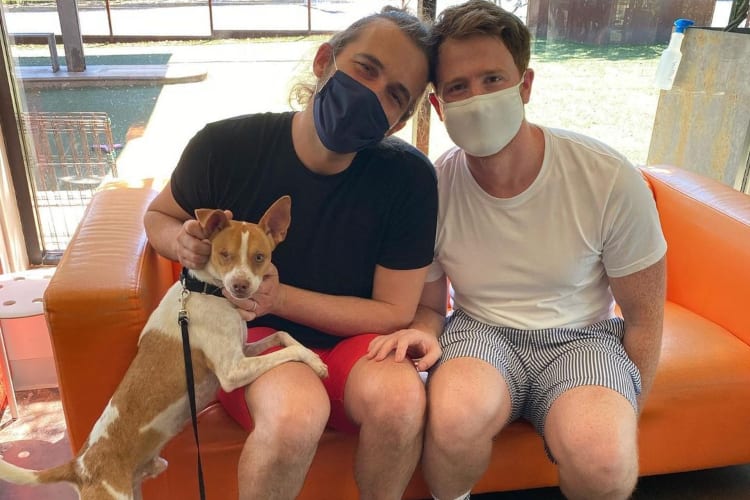 Fans were delighted to hear of the marriage, especially after the Queer Eye star revealed to Shape Magazine just how challenging dating is as a celebrity. "I just think that I need more time to kind of learn to date and be in a relationship as this public figure," they said at the time. "Dating's hard enough not as a public figure, and then when you add this into it…It is a whole pile of complicated."
Fans were not the only ones excited – so were costars! "Yay!! That was a hard secret to keep!! love you Mark and Johnny!" wrote Bobby Berk. "Yay! We can finally celebrate it publicly!! So happy for you!!!!!! One of the most Beautiful couples in the world," said Karamo Brown. Tan France continued with the positivity, "Here's hoping next year is so much better, and that we can finally celebrate your marriage." We also extend our congratulations!