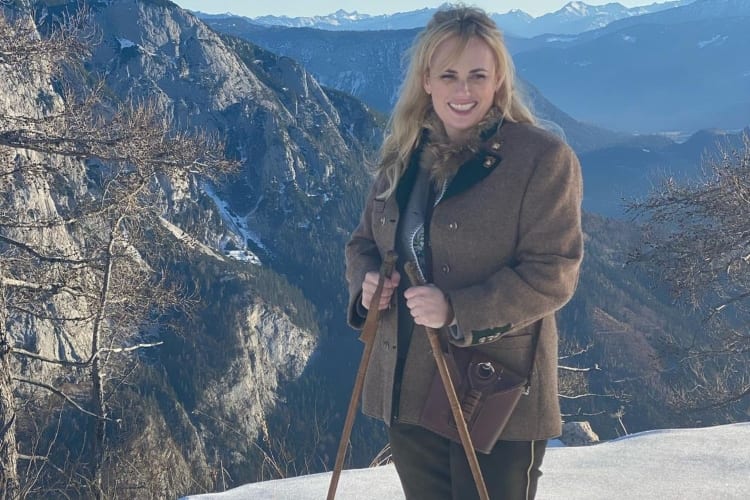 Actress Rebel Wilson has been working hard to lead a healthier lifestyle, and it has truly paid off! This Thanksgiving, she shared an astounding photo that took fans' breath away with her gorgeous alpine look!
Rebel Wilson and Her Year of Health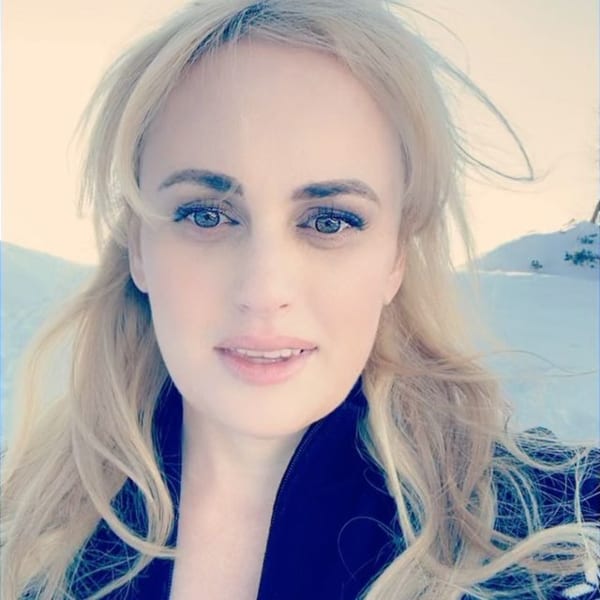 As you may know, actress Rebel Wilson first found success playing comedic characters that used their weight to their advantage, like Fat Amy in Pitch Perfect. Of course, these choices come directly from Wilson herself, who's always been confident in her figure. However, Wilson declared 2020 her "year of health" – and it's paid off!
This Thanksgiving, Wilson showed off her new figure while on a gorgeous hike in the Austrian Alps! Meanwhile, the 40-year-old actress rocked a cozy-but-cute gray sweater and a great pair of leather boots."' I'm all T & A in my photo shoot today…as in TRADITIONAL AND AUSTRIAN," she captioned the photos. More images showed Wilson collecting firewood and kicking snow at the camera.
As it turns out, hiking is one of Wilson's favorite activities! The Bridesmaids actress confessed that hiking in the snowy mountains made her feel "on top of the world." Of course, many, including People Magazine, wanted to know how Wilson came to pick the Alps as her Thanksgiving destination. As she explained, it's one of her favorite destinations in the world! "I went back because 2021 is going to be an insanely busy year with project after project. So, I wanted to come back to Viva Mayr," the icon explained.
Losing Weight While Staying Sane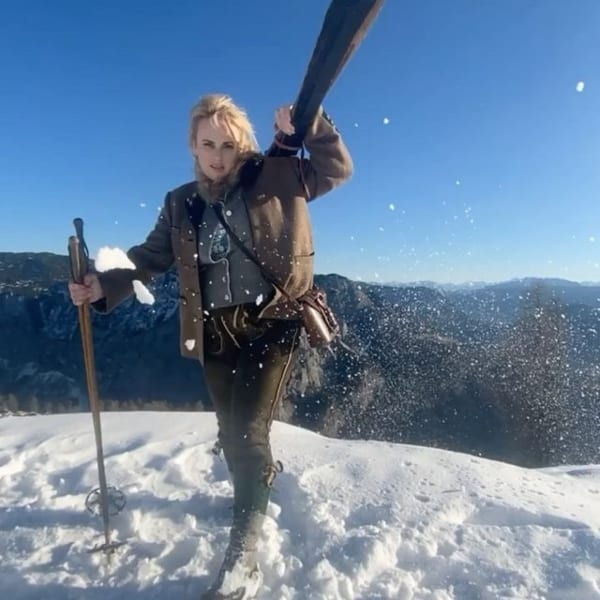 As stated, at the beginning of 2020, Wilson declared it her "year of health" on Instagram and immediately started training with celebrity trainer Jono Castano. However, she always made it clear: losing weight was for her psychical and mental health, not for anyone else. Now, the actress loves showing off her 40-pound weight loss on social media!
"Results speak so much, when you get someone amazing results — you know, we talk about Rebel — a lot of people see that and they see the quality of work," Castano said to Yahoo! News.
Wilson's year of health came after years and years of bad health habits. As you imagine, busy life as a celebrity did not make it easy always to eat healthily. Meanwhile, the stress of catapulting to fame so quickly also led to more eating. "There is a lot of stressful stuff that comes with it, and I guess my way of dealing with it was, like, eating donuts," she said. "I was working on the mental side of things, of why I was doing that, why was I not valuing myself and having better self-worth." After bringing more positivity and mental health awareness into her life, Wilson reached her goal a couple of months earlier than expected.
Later on, during Thanksgiving day, Wilson shared a video telling everyone to remain happy and healthy. "Happy Thanksgiving everybody, with love from the top of the Alps," she stated in the video. It seems that her new lifestyle has genuinely made a resounding impact on the actress!
Sources: Hello Magazine, MSN