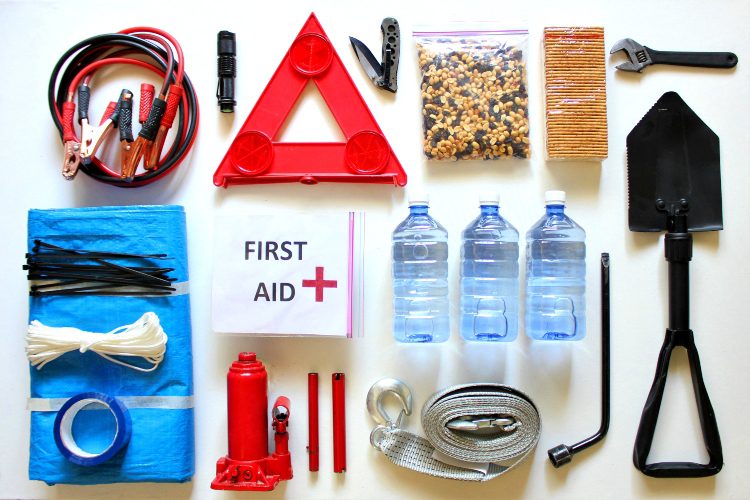 Last month, terrible winter storms left drivers in Virginia stranded in their cars on a highway – many without water or food – for nearly two days. That's right! Read on to find out how you can always remain prepared for a similar emergency.
Car Survival Kit – The Essentials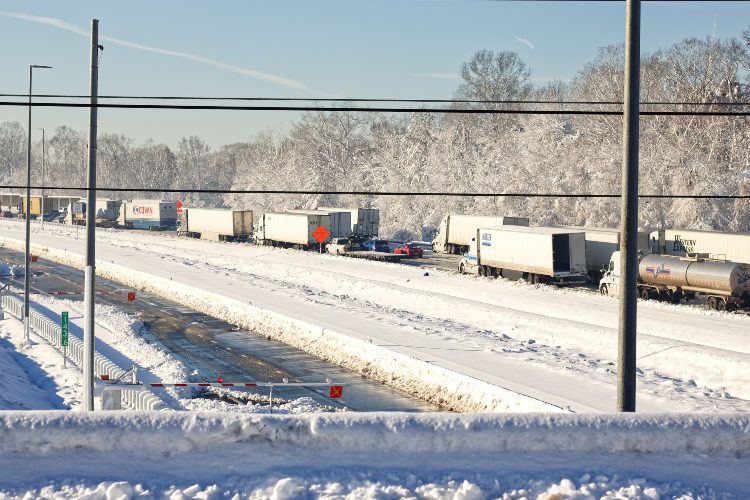 When a traffic jam erupted on the I-95 in Virginia, no one imagined it might last for nearly two days. But that's precisely what happened! Afterward, the Virginia Department of Transportation called it "unprecedented," while many others called it an "utter disaster."
Most people don't know that just one hour of bad weather can add up to five hours of traffic to a journey. So, it just makes sense to have a car emergency kit for terrible situations like this. First, start with a tough canvass bag or plastic storage container, allowing you to transfer the kit from one car to another quickly.
What are the essentials? Well, water, of course. You should have a gallon for each person. Next, add some non-perishable, non-junk foods, like granola, beef jerky, power bars, nuts, and the like. Also, include a flashlight (with extra batteries) and an emergency phone charger. Don't forget a few car essentials, like jumper cables and ice scrapers. A first aid kit, hand sanitizer, and paper towels can keep everyone clean and well taken care of. Finally, blankets and warm clothing will ensure that everyone remains warm through the emergency.
Want to go the extra step? There are a few more things you could add for the perfect car emergency kit…
Going the Extra Step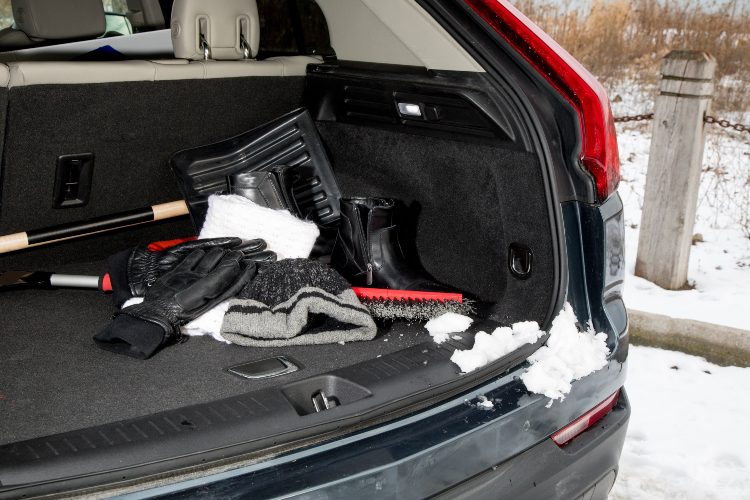 If you want to add a few more items to your car emergency kit, you can also add a cutting tool that could help save lives in a car accident. You can also add a few candles and waterproof matches to the kit, allowing you to remain heated and seen if you need to conserve gas. Just make sure there's a way for the smoke to get out of the car!
Having some other tools could help you out immensely in a car emergency. You can use a funnel to pour gas or oil into your car. Meanwhile, a bucket could help you melt snow into water in the event that you drink everything from your gallon water bottles. Finally, "car emergency escape window breaker and seat belt cutter hammer" tools can mean the difference between life and death.
Last but not least, cords and rope can help if you need to tow something or tie something to the roof during an emergency. If you have these items in your car emergency kit, you'll be able to deal with whatever the road throws at you!
Sources: Happy Preppers, Good News Network, Family Handyman, Foreign Policy