For A Better Grip – Flip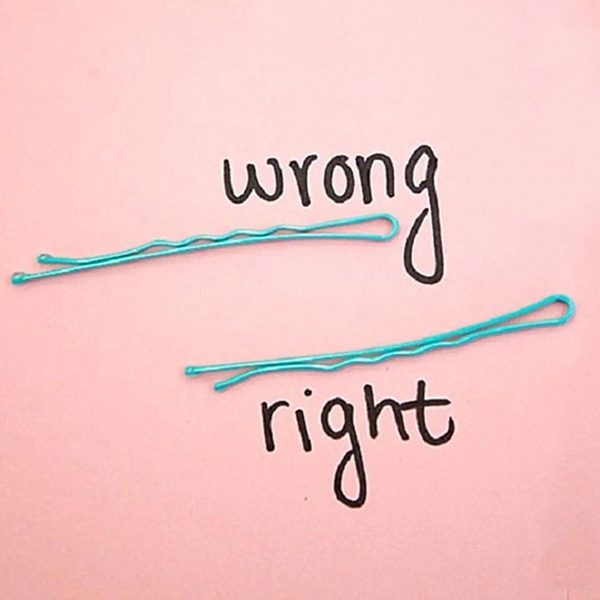 Have you ever put a bobby pin in your hair and found that it just keeps slipping out? Well, this simple beauty hack is for you! As it turns out, you might have been using your bobby pins wrong this entire time! For a better grip on your hair, flip the bobby pin over before you use it, making sure the wavy side is pressed against your head.
The reason? The straight side is slicker, of course! So, the wavy, more textured side actually grips to your head better, preventing the bobby pin from slipping. It really is that simple!