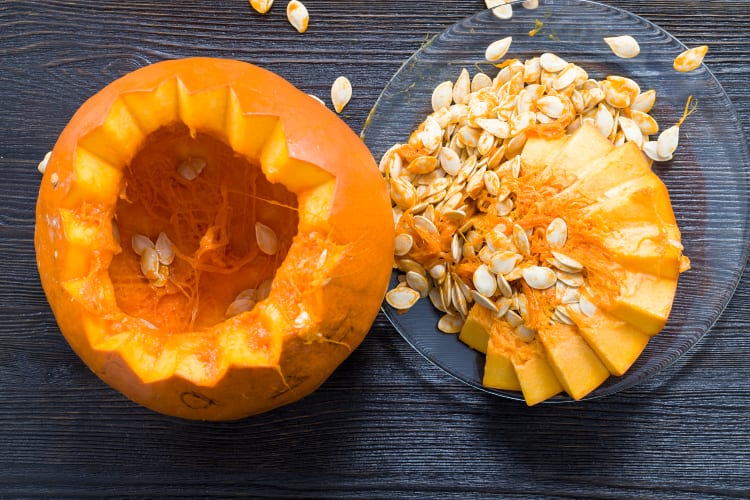 Halloween season is here! Time for costume parties, spooky decorations, and, of course, jack-o-lanterns! Carving a pumpkin remains one of the most entertaining activities you can do with friends and family during the fall season. However, how can you use pumpkin guts after having some fun on Halloween day? Read on for plenty of great ideas for how to use pumpkin seeds, guts, and everything else…
Food: Pumpkin Butter, Soup, and More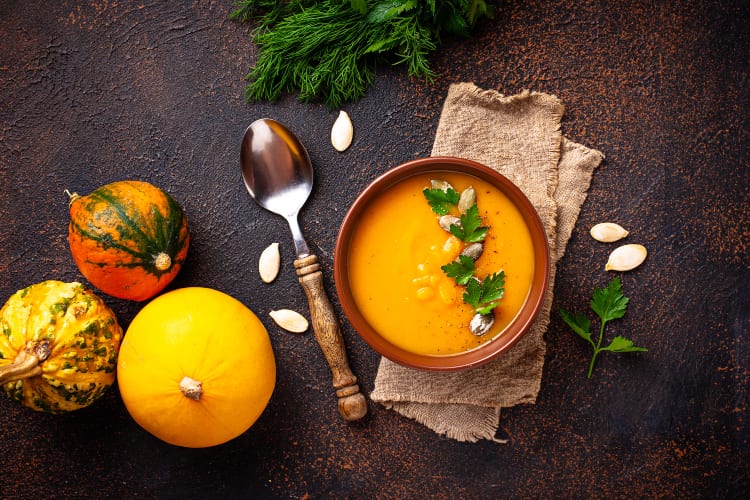 It's 2020, so there are no shortage of pumpkin recipes to try. One of the internet's favorite is pumpkin butter – because it's so easy! The best pumpkin butter recipes only require a few ingredients: pumpkin puree, some spices, and a little water. That's it! This delicious spread can go on anything.
If you're looking for something a little more substantial, try a bowl of pumpkin soup. Again, great, simple soup recipes shouldn't include more than four or five main ingredients (not including spices). Of course, pumpkin guts are also great for pumpkin pie, bread, and just about every other mouth-watering dessert one can think of…
Drinks: At-Home Pumpkin Spice Latte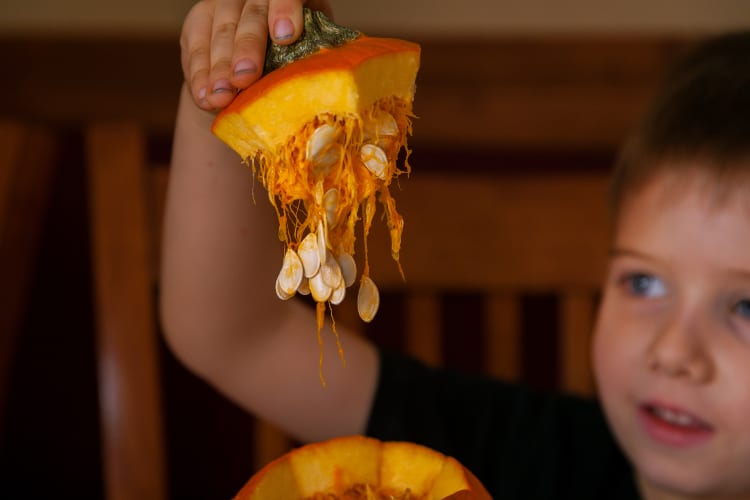 No need for Starbucks or Dunkin' Donuts for your Pumpkin Spice Latte fix! Did you know that you can make a PSL at home, right after making some awesome jack-o-lanterns? You can even have one after making some pumpkin butter. Most Pumpkin Spice Latte recipes only require a couple of tablespoons of pumpkin puree, so there will be plenty left over for other recipes.
Not a latte fan? No worries! Any Harry Potter fans will be happy to discover that most at-home Butterbeer recipes use pumpkin puree.
Snacks: Pumpkin Seeds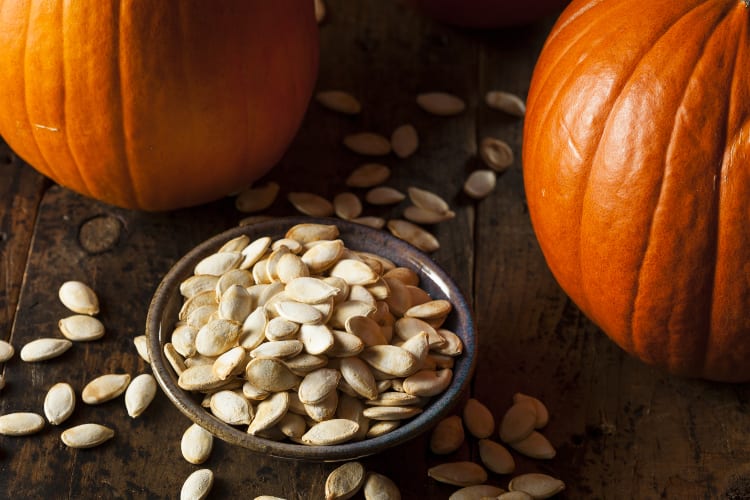 So, there are plenty of uses for pumpkin guts – but what do you do with pumpkin seeds? Eat them, of course! They don't require much time to roast and make for a great snack or topping. For roasted pumpkin seeds, first, clean them of any guts. Then, salt and season a little and roast in the oven for about 15-20 minutes. In just half an hour, you'll have plenty of crispy, delicious seeds for the entire family! Don't want to eat them by themselves? Crush or add whole ones in salads, mashed potatoes, and cereal.
Petcare: Not Just People Food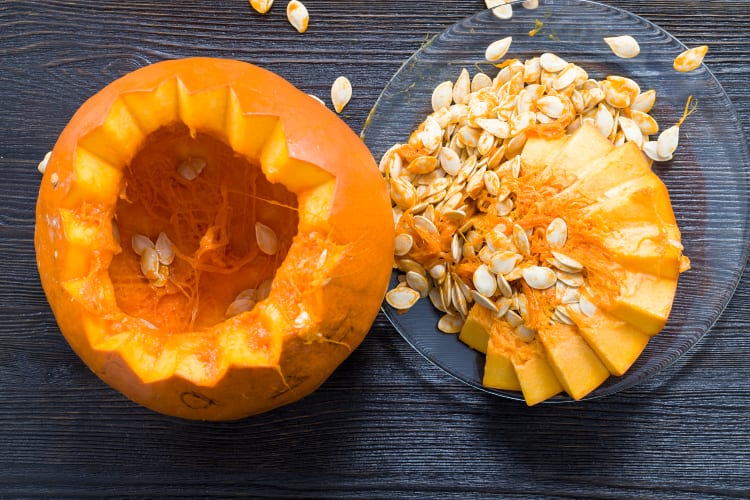 Have pets and outside critters looking for some extra treats? Pumpkin works excellent in both dog and bird food. Plenty of online dog food and biscuit recipes include pumpkin puree or seeds in them. In fact, veterinarians often pumpkin slices or puree for dogs who are experiencing stomach issues. As for birds, just clean the seeds and put them outside in a piece of pumpkin. They'll enjoy both seeds and sweet guts.
Skincare: Pumpkin Face Masks and More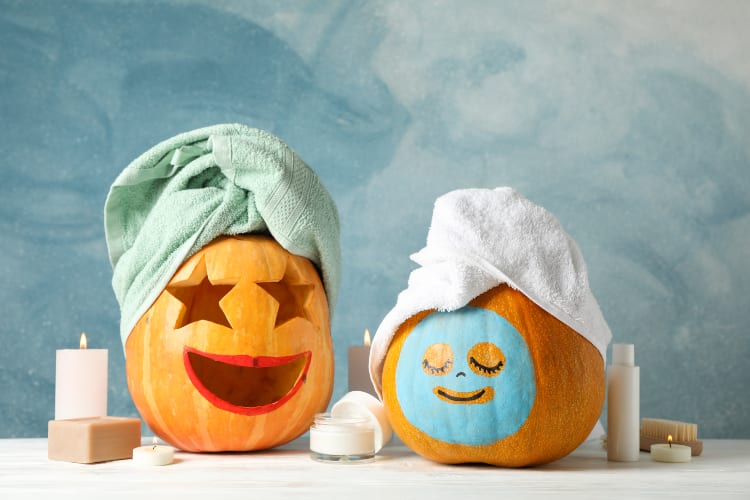 With surprising nurturing effects, this orange gourd works great for skincare also. Use leftover guts to make a pumpkin face mask or body scrub. Its easy, most recipes just call for combining the puree with some oatmeal, sugar, and a few different essential oils. Then, clean and revitalize, all while celebrating the Halloween season!
However you decide to use pumpkin guts and seeds from jack-o-lantern carvings, have a great time!
Sources: SimpleMost, Livestly