The Mediterranean diet is known to be one of the healthiest diets in the world due to its emphasis on eating fresh fruits, vegetables, legumes, nuts, whole grains, fish and seafood, and healthy fats like olive oil.
Studies have shown that this type of balanced diet can reduce inflammation, lower cholesterol levels, and improve cardiovascular health. The Mediterranean diet also has been associated with a decreased risk of cancer, diabetes, obesity, and other chronic diseases.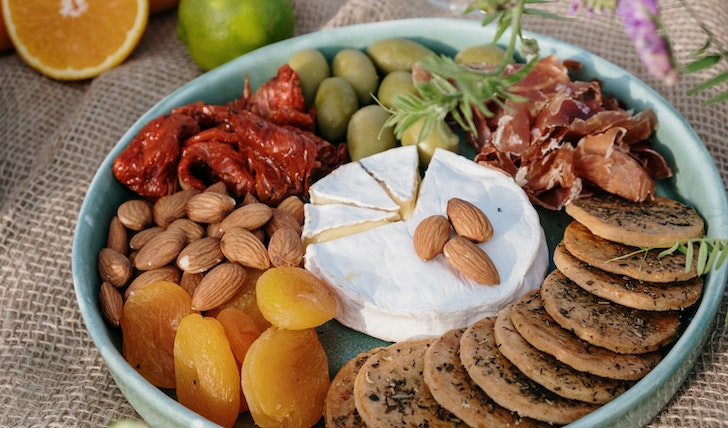 In addition to its health benefits, The Mediterranean diet provides great flavor to meals without relying heavily on processed foods as many other diets do. The variety of ingredients used in The Mediterranean diet makes it easy to stay motivated and inspired to cook healthy meals.
Likewise, the flavors in The Mediterranean diet also make it an enjoyable way to eat healthily and still feel satisfied after each meal.
Essential Elements of The Mediterranean Diet
The Mediterranean diet centers around a few essential elements that should be included in every meal:
Fruits, vegetables, legumes & nuts
The foundation of the Mediterranean diet is fresh fruits, vegetables, legumes, and nuts. These foods provide the necessary vitamins, minerals, and fiber for good health.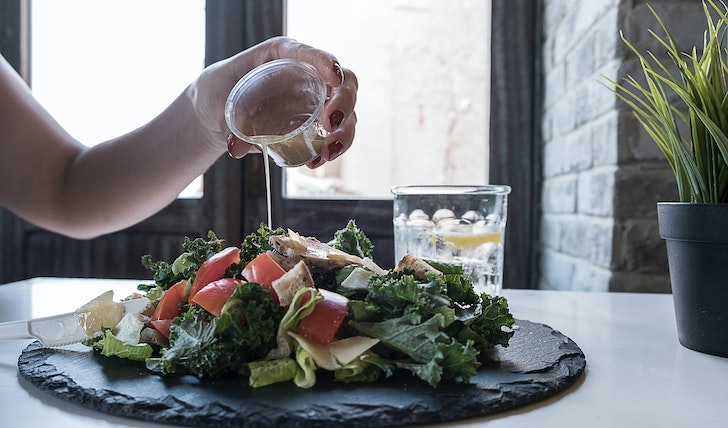 Try adding spinach or kale to salads or roasted vegetables as a side dish. Legumes like beans, peas, and lentils are also an important part of the Mediterranean diet and can be used in soups or salads.
Whole grains
The Mediterranean diet includes whole grains like quinoa, oats, and brown rice for added fiber. The dietary guidelines recommend that at least half of your daily grain intake should come from whole grain sources.
Fish and seafood
The Mediterranean diet emphasizes eating fish and seafood regularly. These foods are packed with essential vitamins, minerals, and beneficial omega-3 fatty acids.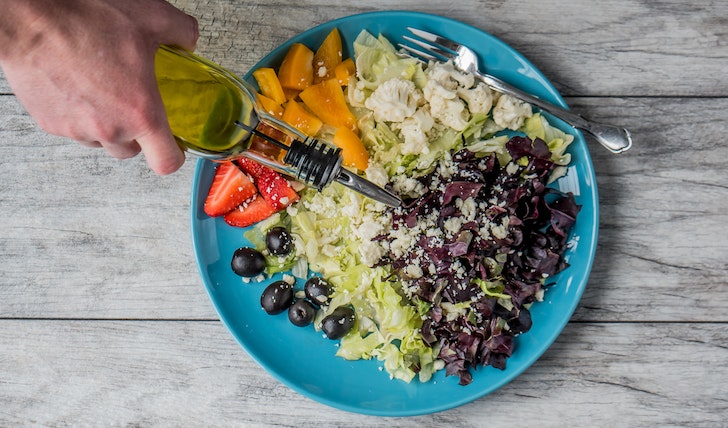 Try choosing wild-caught fish over farm-raised varieties whenever possible.
Healthy fats
The Mediterranean diet utilizes healthy fats like olive oil for cooking and flavoring dishes. Olive oil is a great source of monounsaturated fatty acids, which have been linked to improved heart health.
Herbs and spices
The Mediterranean diet uses herbs and spices to add flavor without adding additional fat or salt. Try using fresh herbs like basil, oregano, mint, and thyme in your recipes. Dried spices are also an acceptable addition.
The Importance of Moderation
Though The Mediterranean diet focuses on healthy ingredients, it's important to remember that moderation is key when it comes to following this type of diet.
Eating too much processed food and added sugars can quickly undo any health benefits The Mediterranean diet provides. Sticking with fresh, whole foods and limiting processed options is best. The Mediterranean diet is not an extreme diet – it is a lifestyle choice and should be treated as such.
Following the Mediterranean diet can bring many health benefits, but it's important to remember that every person is different. Be sure to consult your doctor or nutritionist before making any major changes in your eating habits. The Mediterranean diet can be a healthy and delicious way to eat if done right!