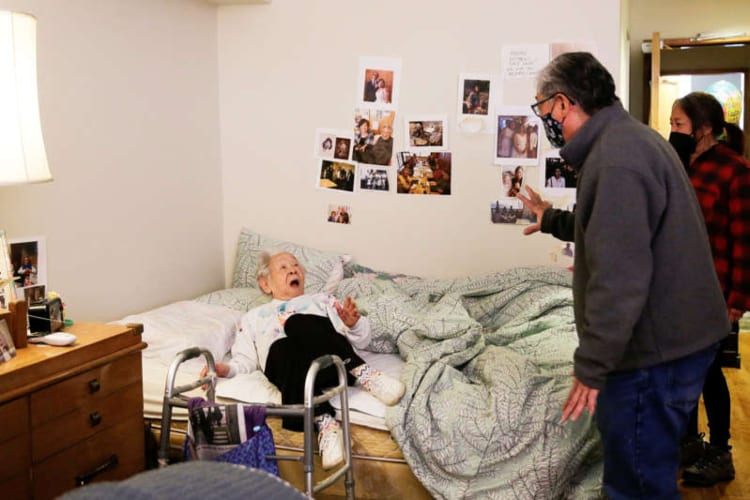 The coronavirus separated many families over the past year. Just take this 98-year-old woman, for instance. It had been over a year since she had spent time with her beloved son. Thankfully, they recently had a wonderful reunion!
Hatching A Plan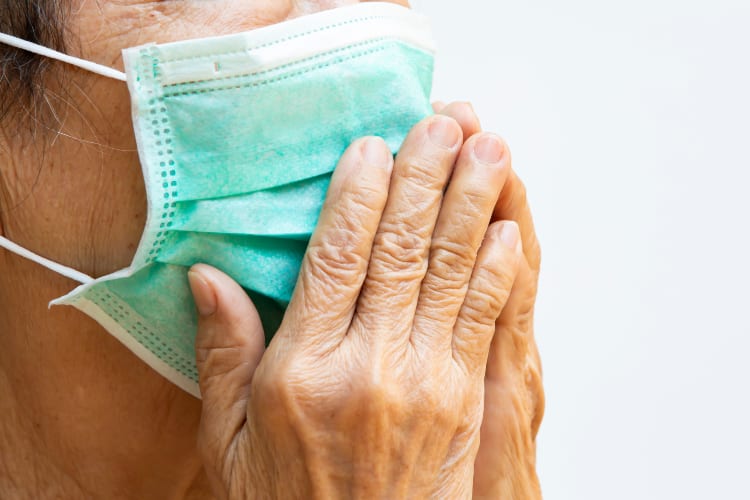 Sometimes, taking care of the people you love means making sacrifices. Mark Uomoto certainly knows that. In order to keep his 98-year-old mother, Yoshia, safe during the coronavirus pandemic, he could not see her. In fact, over a year passed without the two seeing one another in person.
Although the mother and son could meet through a window in the lobby of her retirement home, it was still incredibly difficult. As his mother has hearing issues, Mark needed to write a lot of things down and show them to her, making communicating slow. Thankfully, that recently changed. And, of course, Mark could not pass up the chance to surprise his mother! "We wanted to carefully orchestrate it right," the happy son said. And they did…
A Surprise Visit To Mom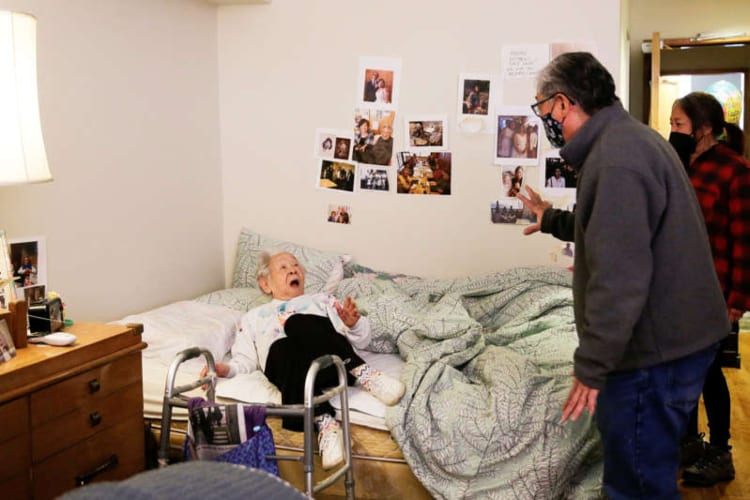 With both Mark and Yoshia having received their vaccines, he decided it was the perfect time to surprise his mother. So, he and his cousin, Gail Yamada, along with a photographer from Reuters, surprised the 98-year-old at her assisted living home, Nikkei Manor, in Seattle. As you can see in the photo above, the mother was not expecting to see her son that day – not at all!
"It was so wonderful to hear, see her expression of excitement that she had because we've not seen Mom, my cousin and I, for over a year… So it was wonderful to see her and it was more heartwarming for me to see her reaction and so happy to see us," Mark explained afterward. He simply could not get over how "wonderful" the event was. "It was so wonderful to see her expression and joy and it was wonderful for me to be with mom…So that will be with me forever, that moment there."
Of course, having been apart for more than a year, the two had quite a bit of catching up to do!
Bringing Each Other Up To Speed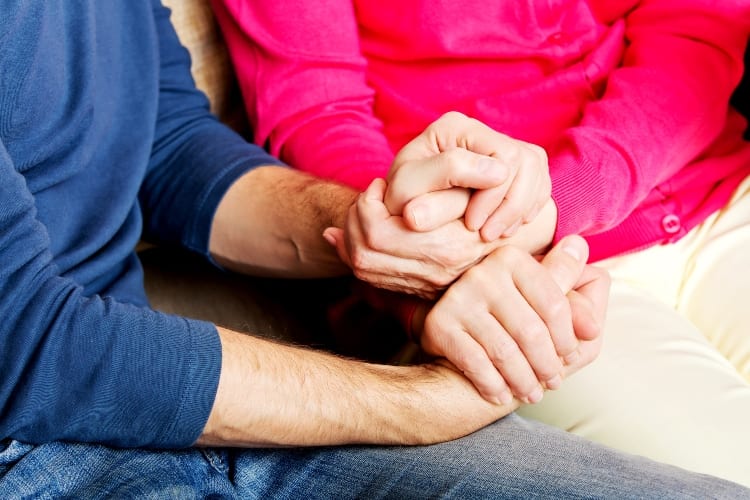 The mother and son spent the next few hours exchanging news of their past year apart. "Things have changed at church, for example, bring her up to speed," Mark said. "I told her that I was retired. She got so happy that I was retired." Not long after, Reuters posted the photo to their Instagram. Within minutes of the company posting, the surprise image went viral online. "true love..pure as you can get. mother's love," one person said.
Afterward, while reading the comments, Mark could not help but smile. It reminds him of the good in the world. "They're all feeling the same way too," he said. "They like to see that expression of love and joy, it warms their hearts. It's wonderful to read those reactions like that." Thanks to the incredible photo and tremendous reaction, Mark says he's sure he'll never forget the reunion – and neither will we!