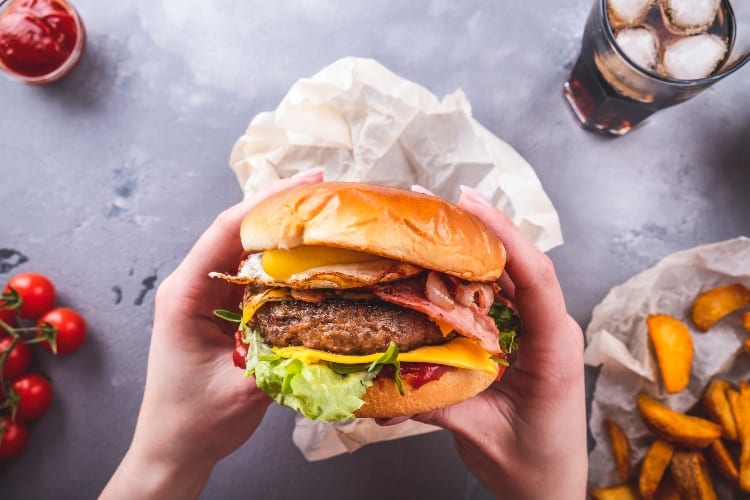 Do you love fast food? If you're like millions around the world, the answer is a resounding yes! Thanks to the convenience, taste, and price, fast food has taken over the restaurant world. While little fast food is good for you, some combos are particularly terrible. Read on to see the worst fast food items for you…
Big Breakfast with Hotcakes, McDonald's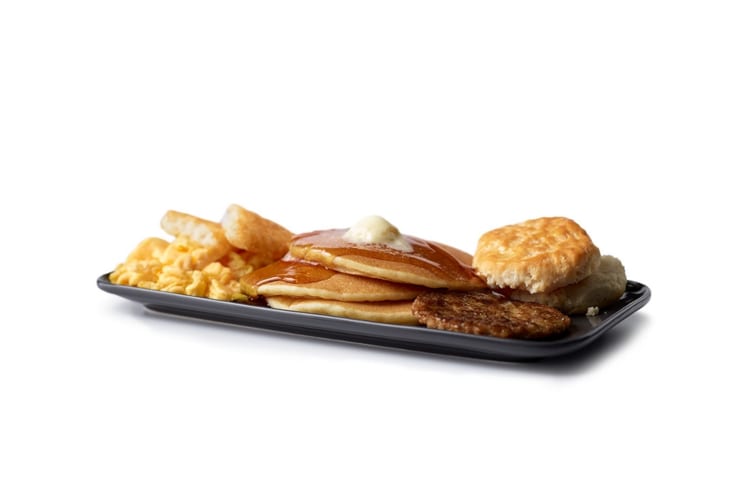 Ah, McDonald's, America's favorite fast-food chain. While you might expect a burger to rank number one, its actually a breakfast item! The Big Breakfast features everyone's breakfast favorites: a biscuit, sausage links, scrambled eggs, hash browns, and pancakes with syrup and butter. However, it also comes 1,350 calories, 65 grams of fat, and 48 grams of sugar. That's 128% of daily recommended sugar. Meanwhile, it also includes more than the daily recommendation of both cholesterol and saturated fat as well. Looking for something healthier? Think about the Big Breakfast without Hotcakes or an Egg McMuffin.
Dave's Triple Burger, Wendy's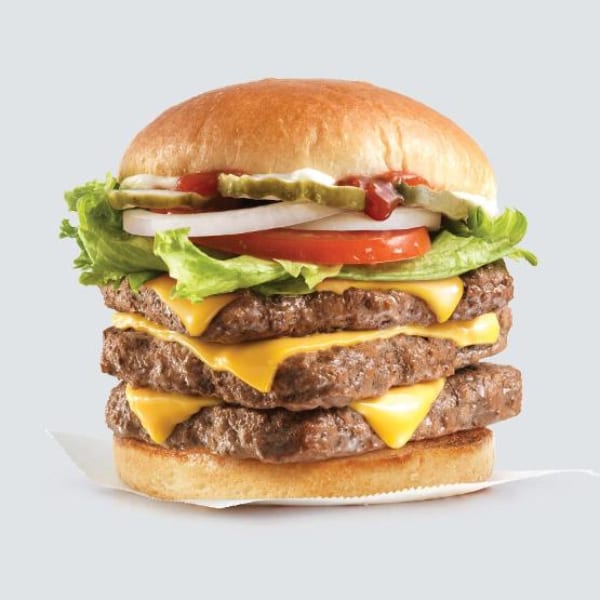 Unfortunately, due to the coronavirus, some Wendy's are currently running out of beef. But that will not stop the others from continuing to serve the massive Dave's Triple Burger, one of the unhealthiest items in fast food. With three patties, three slices of cheese, and plenty of mayonnaise and ketchup, the triple-decker burger comes in at a whopping 1,060 calories. A Dave's Triple will not only bring in half your recommended calories, but also 103% of your daily fat (67 grams) and 85% of your daily cholesterol. If you're looking for something lighter at Wendy's, try a Jr. Cheeseburger or one of their chicken options.
XXL Grilled Stuffed Burrito – Beef, Taco Bell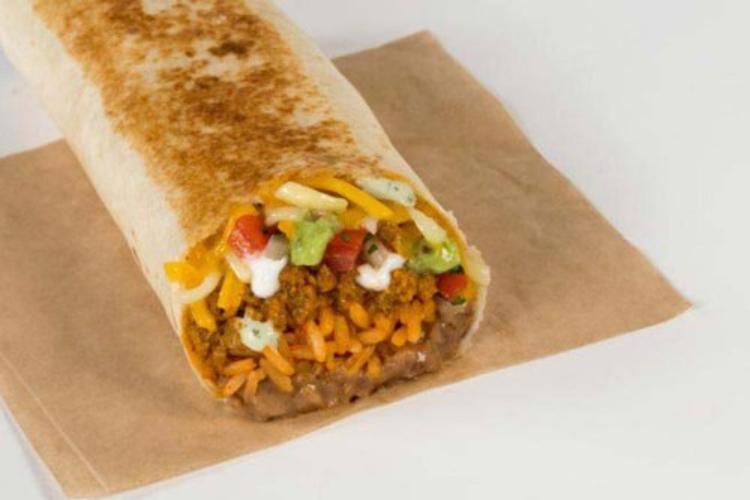 You know that something with "XXL" in its name had to end up on the list of worst fast food items. While Taco Bell features plenty of insane items on its extensive menu, the XXL Grilled Stuffed Burrito might be the most ridiculous. While it comes in ground beef, chicken, and carne asada varieties, they are all equally unhealthy. If you decide to pick up one, you'll need to grab an XXL water as well, since the burrito contains 75 mg of salt, 85% of the recommended daily intake. Meanwhile, it also has almost half of one's calories, at 880. The good news is: Taco Bell has plenty of delicious healthy options, like their steak tacos!
Brownie Cookie Dough Blizzard, Dairy Queen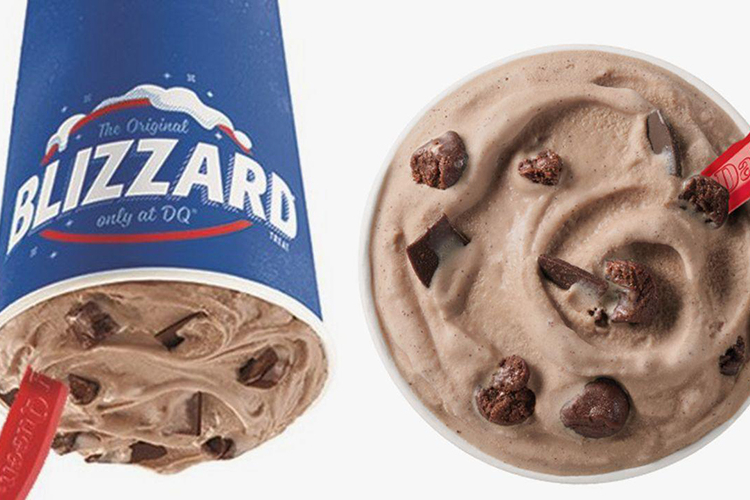 Let's wrap up with a little dessert, shall we? Without question, the Brownie Cookie Dough Blizzard is one of Dairy Queen's most decadent creations. It features brownie dough bites, chocolate chunks, and fudge, all swirled into vanilla soft-serve ice cream. Sounds fantastic, right? Well, expect to spend the entire next day at the gym, as this treat racks up as many calories as three Big Macs or two Double Quarter Pounders with Cheese. That's right! The Brownie Cookie Dough Blizzard comes in at 1,560 calories, with 63 grams of fat and 125 grams of sugar. Ouch! Meanwhile, the Banana Split Blizzard has less than 500 calories!
Of course, this is not a complete list of all the most unhealthy items in fast food. Next time you head to the drive-thru, take a moment to look at the menu in the parking lot. You'd be surprised just how bad, or good, some items are!