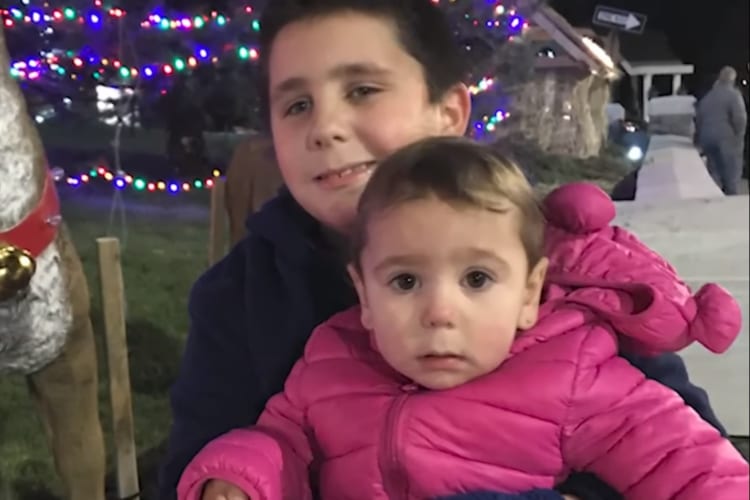 Most of the time, parents think television is bad for their children. However, this time around, TV saved the day! An 8-year-old boy remembered how to perform CPR from his favorite Nickelodeon show, saving his younger sister with the process!
Remembering CPR Lessons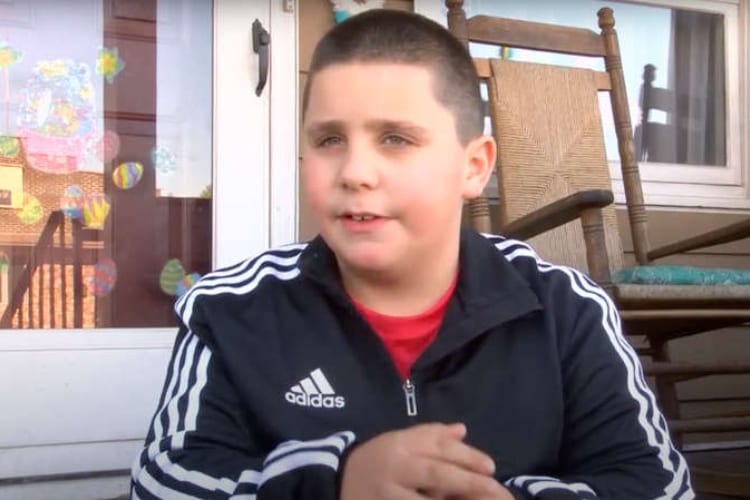 It all started when 8-year-old Jaxson Dempsey's father, Matt Dempsey, was driving the young boy and his sister, Leila, to receive haircuts. On the way, they stopped at Mcdonald's for some lunch. Then on the way to the haircut salon, 20-month-old Leila began choking on her McNuggets, quickly turning blue. "I couldn't hear her because… she wasn't coughing, she wasn't panicking. She just had no air going through. She wasn't breathing," the father remembers of the terrifying incident. "Her face was bright purple and red, and she wasn't really breathing.
However, through it all, Jaxson remained calm and collected, despite the incredible circumstances. "It made me feel scared because I thought she was going to die," Jaxson recalled. "But then this thing came into my mind. I told my dad to pull over and I started to pat her back." The "thing" in question? An episode of one of Jaxson's favorite TV shows! And it would truly save the day…
Nickelodeon Show Saved His Sister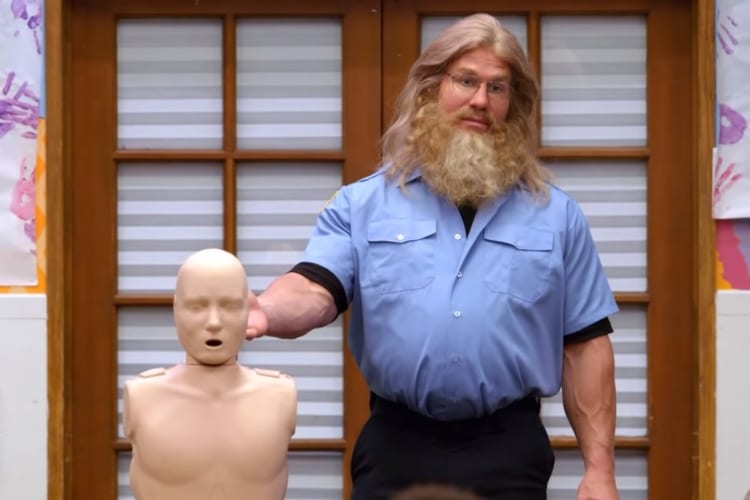 You see, Jaxson is a massive fan of wrestler-turned-actor John Cena. So, a few years ago, there was no way he would miss Cena appearing on the Nickelodeon sitcom The Substitute. In one particular episode, the older brother remembered Cena (seen above in his costume for the show) demonstrating CPR on a dummy. With the episode in mind, Jaxson started calmy and methodically hitting his sister between the shoulder blades. In a few seconds, the pice of chicken nugget flew out of little Leila's throat!
As you might expect, his father, Matt, couldn't believe it. "Jaxson sprung into action before I even opened the door. I couldn't believe it. I mean, he's always been a really good big brother, but I never knew he would know what to do with that," Matt said. "Thank god Jaxson was there because, without him, I don't know if Leila would be here."
Now, since the story has gone viral, Jaxson has received quite the tribute!
Nickelodeon Responds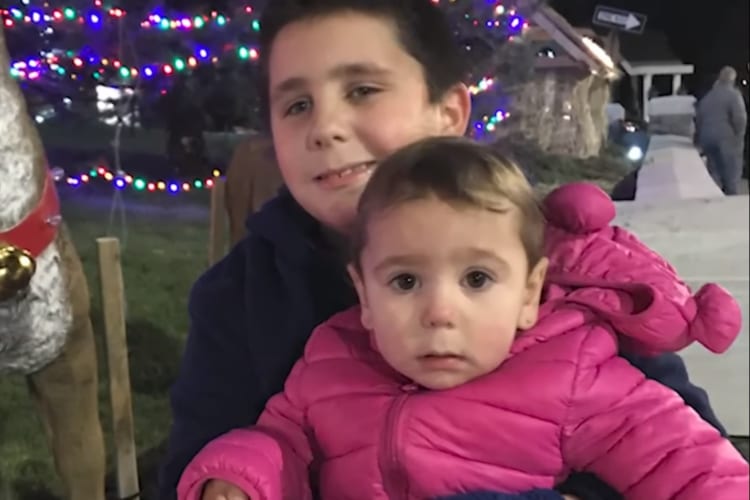 After the story hit the web, Nickelodeon also noticed the little hero. "Everyone at Nickelodeon is so proud of Jaxson and his heroic actions, and we are honored to be a part of such a remarkable story of good news and courage! Yay for Jaxson and Leila!" Nickelodeon spokesman David Bittler wrote in a statement released by the company.
The boy's deeds were also celebrated in his hometown of Hazleton, Pennsylvania. Locals threw a parade in the honor of Jaxson, including more than a dozen firetrucks and many cheering locals. Meanwhile, Jaxson hopes that his actions will inspire others to learn CPR. "I would say thank you [to John Cena] for being on that show," he said. "It taught me a lot about how to save someone's life."