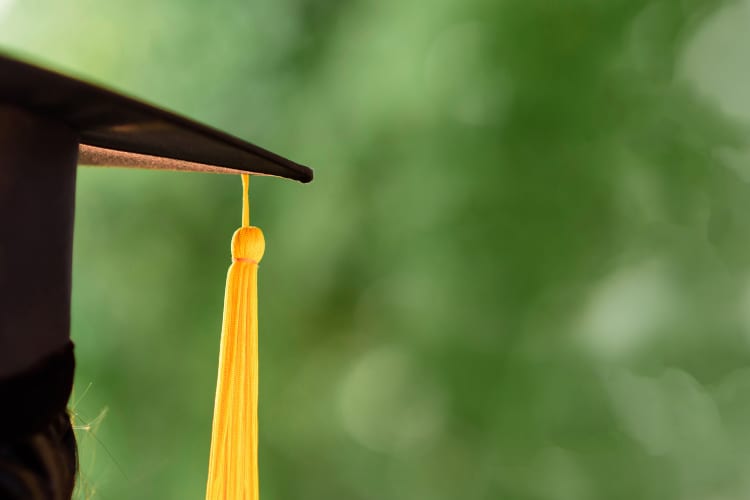 Across the United States and the world, nearly all in-person college and high school graduations have been canceled, in the wake of the coronavirus. Well, for one high school principal in Texas, that would not stand. So, he made sure to safely travel to each graduating senior and meet with them one-on-one on their doorsteps!
Visiting Every Student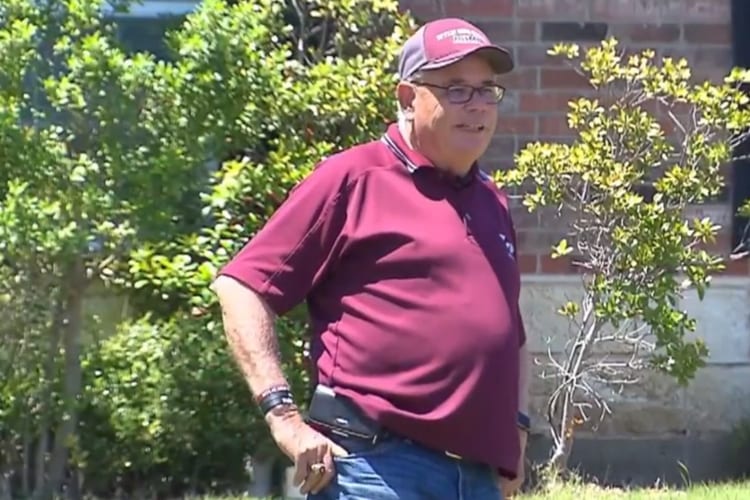 Virdie Montgomery, the principal at Wylie High School in Texas, had no idea what to do when COVID-19 hit. He just could not stomach the idea of his favorite graduates missing out on a proper ceremony in 2020. Then, after a little bit of thinking, an idea hit Montgomery like a freight train: he would visit every senior and give them their own mini coronavirus graduation!
He wasn't alone though, Montgomery's loving wife supported him the entire way. As Montgomery wrote on his Facebook, the "66-year-old fat, bald principal and his smoking hot wife" felt incredibly excited to see all the seniors face-to-face, if six feet apart. For the encounters, Montgomery and his wife rocked pirate-themed facemasks, the mascot of Wylie High School.
On the morning of the first day, everything seemed fine. However, as the COVID graduations progressed, the principal did not know if he could continue. "I tell you what, that first day, at the end of the first day, it felt like I had made a mistake. Because it was hard," Montgomery said. "I get emotional real easy with my kids. And I just didn't feel like I was doing enough. It just seemed like the right thing to do."
Still, Montgomery knew the importance of his task, and decided to carry on for the next 11 days!
Unconditional Support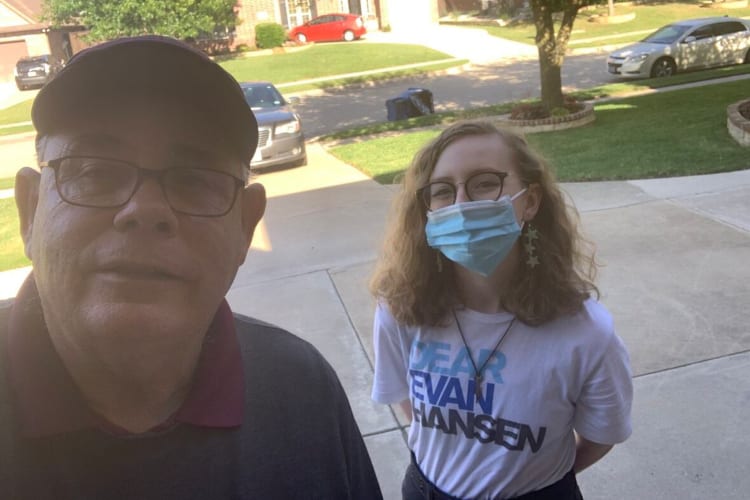 In the end, Montgomery managed to travel over 800 miles by car in 12 days, visiting a whopping 612 seniors! Instead of their diploma, he gifted each senior a Snickers bar and a little note. "My comment was, 'This is all hard, but one day we're going to look back on this, and we're going to snicker. And then I'd give him this little Snickers bar and then we'd laugh, have our moment, take our selfie. I delivered that joke nearly 600 times. So it's pretty lame," Montgomery commented. Still, most students loved it!
"I'm a sucker for puns and stuff, and that was perfect, that was right up my alley," said senior Savannah Skinner. "I'm not always in the best mood because it's been a while since I've seen anybody. So, it just brought a smile to my face, and it made me really happy."
Meanwhile, the same week, Montgomery also took part in the drive-by birthday party for one said seniors, Megan Emmert. "He has a heart for every single one of us… he will forever be a great principal," Emmert said.
"I just want them to know I care about them. I can tear up really easy talking about them. We tried to give them everything that we could do… within the guidelines," Montgomery said. "It just gave me a peace about it..it's hard to put to words. It's rewarding just to know you did it."