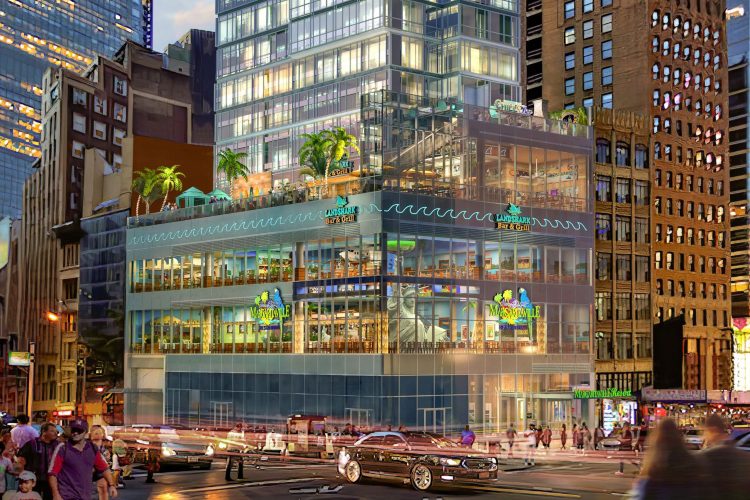 A brand-new resort has opened up in Times Square of New York City. The newest Margaritaville Resort has 32 stories, two restaurants, three bars inside, and much more inside. Take a look inside this impressive new resort…
Margaritaville Resort Times Square Officially Opens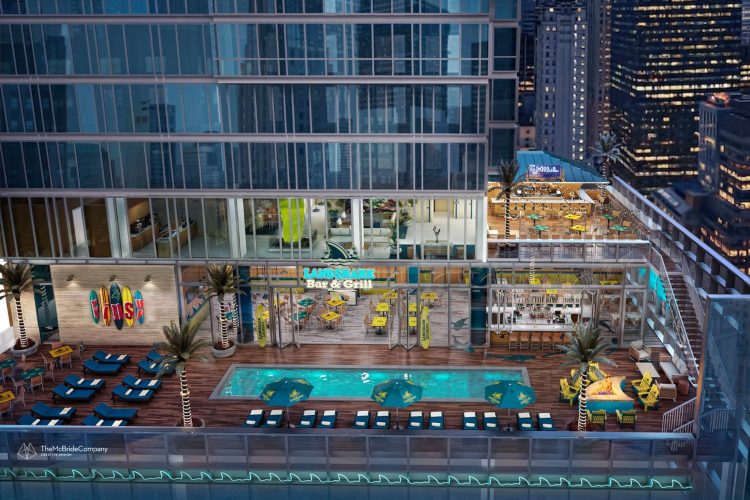 No questions asked, the Margaritaville Resort is one of the most impressive buildings in New York City's Times Square. After all, it took three years to design and build! It features an incredible mix of futuristic design and Caribbean-inspired flair throughout its 234 outstanding rooms. Of course, it has much more than rooms. Over its 32 floors, it also features three bars, two restaurants, and a massive outdoor pool that overlooks Times Square. The best part of all? The pool remains heated throughout the fall and winter, meaning guests can swim 365 days a year!
When visitors are done chilling in the pool, they can choose between the Margaritaville Restaurant Paradise and LandShark Bar & Grill to fill up. At the Margaritaville Restaurant Paradise guests can "slip into the island state of mind at our bar while you sip on your favorite margarita or one of our signature frozen concoctions, enjoy a Cheeseburger in Paradise, or try our other coastal-inspired foods." On the other hand, LandShark Bar & Grill is "inspired" by bars up and down the Atlantic coastline.
Exclusively In Times Square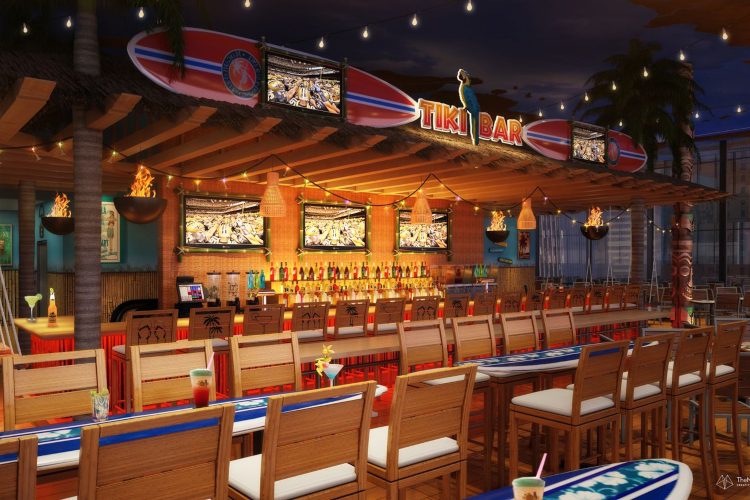 As previously mentioned, the new Margaritaville Resort in Times Square also features three bars! The License to Chill Bar is a great place to – you guessed it – chill out! It has a 24-hour fire pit that will always warm you up, all while enjoying a panoramic view of Times Square.
Are you looking for something a little more hopping? Well, check out the 5 O'clock Somewhere Bar! "From the 31st & 32nd floor of the Margaritaville Resort, the city stress melts away and gives way to the vacation state of mind," the Margaritaville Resort website says about the 5 O'clock Somewhere Bar. "Come grab a quick bite or sip on one of our tropical craft cocktails and enjoy NYC's iconic scenery, like the Hudson River or the New Year's Eve Ball."
Finally, the Coffee & Provisions Outpost is always open for coffee, sandwiches, salads, or anything else travelers might need. Needless to say, the Margaritaville Resort in Times Square sounds like a phenomenal place to spend a vacation. "Whether you're lounging throughout the day or kicking back at the end of the night, these soothing spaces will transport you to the Margaritaville state of mind," the resort promises.
Sources: Delish, Margaritaville Resort, MSN