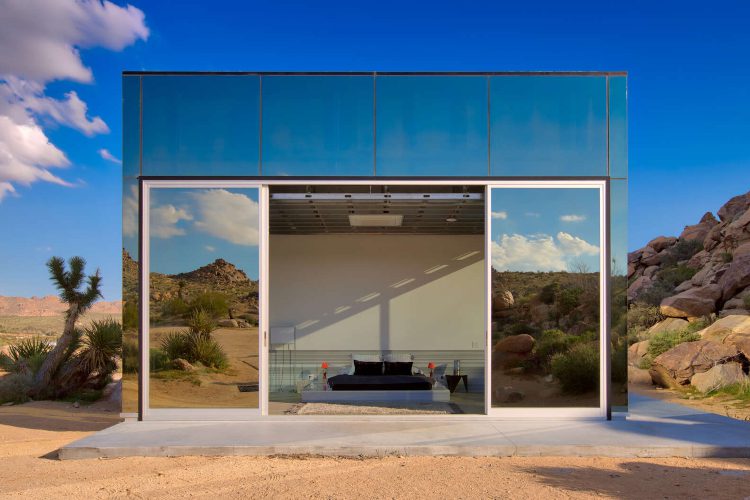 Ever wanted the invisibility cloak from the Harry Potter series? Well, you'll undoubtedly want to take a look at this incredible Airbnb, available in Joshua Tree, California. Known as the "Invisible House," this home is one of the most beautiful in the world – and you can rent it!
Joshua Tree's Wonder Building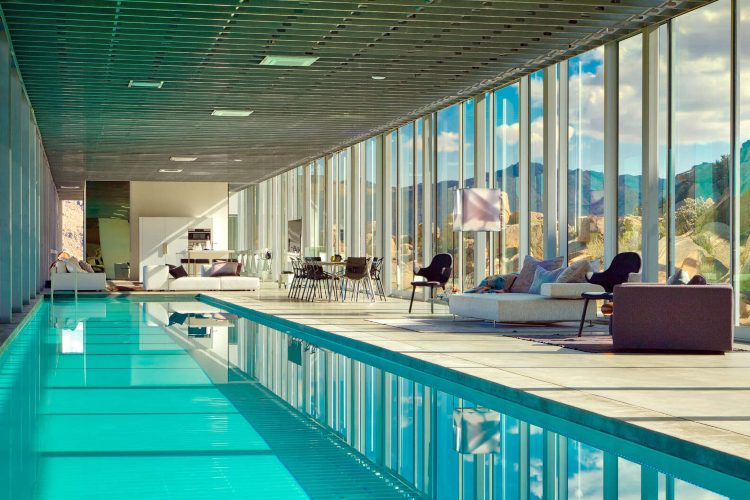 In the wilderness of Joshua Tree sits one of the most unique homes in the entire world. Described as a "skyscraper on its side," this architectural delight will make anyone who appreciates design squeal with joy. No questions asked, this is one of the most fantastic vacation rental properties on Earth. And did we mention that you can rent it on Airbnb? Well, if you can part with $2,697 per night, that is.
Of course, almost $2,700 a night gets you quite a lot: an outdoor fire pit, controllable LED lights throughout the entire home, amazing views, a 100-foot solar-heated indoor pool, and even a private mountain on the grounds for secluded hiking!
"Quite simply, Invisible House is the most spectacular house in Joshua Tree," the Airbnb listing reads. "As seen in design and lifestyle publications worldwide, this mirrored 22 story horizontal skyscraper virtually disappears into the vast desert landscape. The luxurious 100-foot indoor swimming pool contrasts with the High Desert surroundings. The 90 acre property has its own 4000ft mountain and shares half a mile border with the National Park."
And the story of how the Invisible House came to life is even more impressive than the house itself…
Invisible House Coming To Life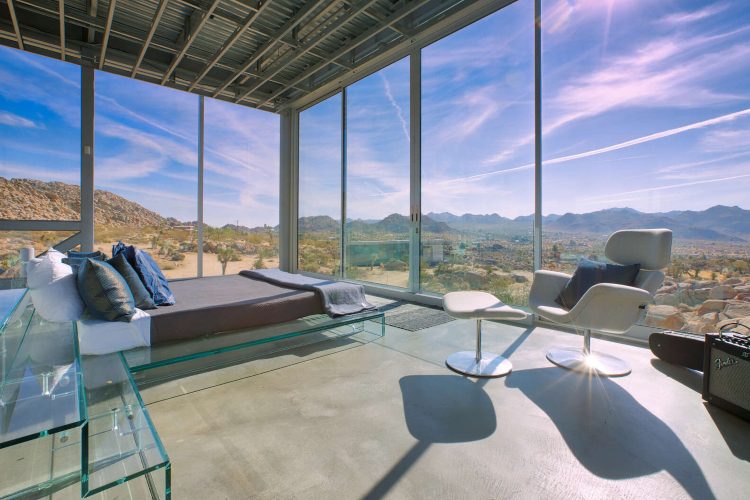 How did this vacation masterpiece come to life? Well, it was designed by owner and filmmaker Chris Hanley, who has worked on movies like Spring Breakers, The Virgin Suicides, and American Psycho. Meanwhile, his wife, Roberta, has worked in the New York art scene for years with her Intergalactic Studios.
"In late 2005, when I found the Joshua Tree land, I called Jane and said, 'We have to get this,'" said Hanley. "It's the best art we ever bought. It's not a trailer but more of an office structure you find on the backlot of a film studio, but converted to a 720 square-foot home."
When building the house, Hanley took lots of inspiration from the streets of Manhattan. "I had this idea of the monolithic skyscrapers on Avenue of Americas and Fifth Avenue," he explained. "When I drew the horizontal rectangle with skyscraper glass at Invisible House, it was influenced by the NYC reflective monoliths of my childhood… it's a kind of search into the interstices of the mind horror genre."
In 2020, Hanley finally finished the "Invisible House" and knew he needed to share it with the world. Now, the home has become one of the most famous AirBnb of all time. What an amazing story!
Sources: AirBnB, Thrillist, Luxe Getaway