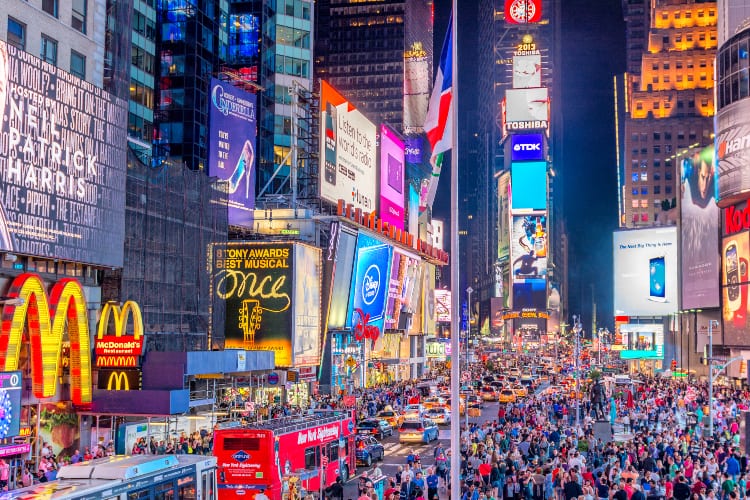 When the coronavirus is over, one of the first things many of us will do is begin to plan vacations again! And, when planning a trip, it's just as important to know the places to avoid as it is to know the places to check out. So, here's a list of some often-recommended vacation destinations that simply do not live up to the hype…
Graceland
Don't get us wrong, if you're an Elvis Presley fan, you will certainly want to head to Graceland, his home for many years before his death. However, if you're not into the King of Rock n' Roll, this is probably a destination better left off your bucket list. "Perhaps it's because I'm not really an Elvis fan, but my dad took me in 2007, and it seemed like a letdown," ThisCrazyCat said on Trip Advisor. "When touring his house, they wouldn't let us upstairs because apparently Elvis never let people upstairs when he lived there. It felt like a jip, and like we were missing out on half a tour."
Meanwhile, another user commented that Graceland suffered from many of the same detriments as other museums and tourists traps: too little information and too expensive. The restaurant they have is terrible. Overpriced food the quality of Waffle House served on Styrofoam plates with booths whose sanitation left much to be desired," they wrote.
The Mona Lisa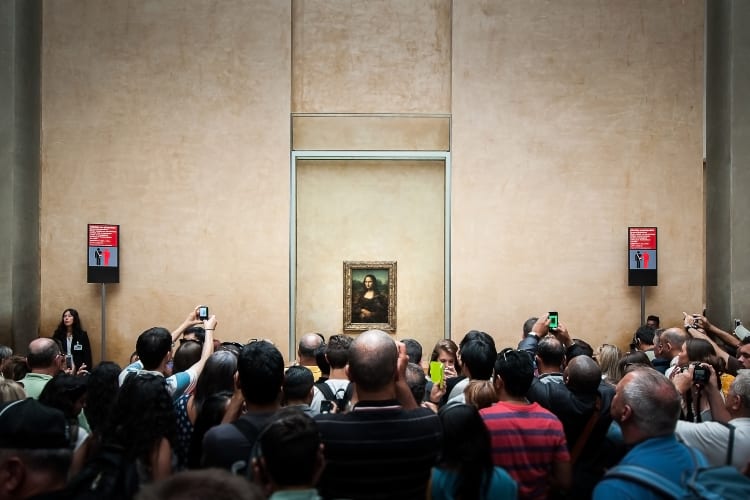 While almost everyone agrees that one should visit the Louvre, where the Mona Lisa is located, many advocate skipping the museum's most iconic painting. Not only is there often a long line to see the picture, but it is also displayed behind multiple layers of thick glass. Furthermore, the Mona Lisa is simply not as good as some of the other paintings in the museum!
"Sure, Da Vinci did a nice job, but it's hard to enjoy with 300+ other people cramming to see it. If they had some sort of conveyor belt to carry people past it with enough time to do a quick picture, that'd be great, but knowing people that idea wouldn't work," wrote one reviewer. So, it might just be better to pick up a postcard version on your way our of the Louvre!
Plymouth Rock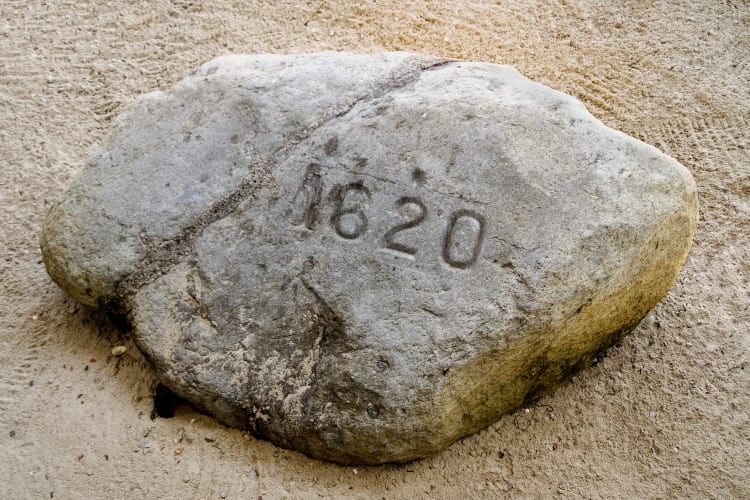 On Reddit, many users plainly stated that Plymouth Rock should be avoided when another user asked: "What tourist destinations should I avoid?" However, everyone agreed that Icameforsloth best explained why everyone should stay away from this Massachusetts attractions. "This is a horrible site," they began. "At some point, the rock was cut in half to either tour the country or have part of it in the town hall, so now it's crudely cemented back together. Also, they didn't decide to have a Plymouth rock until the 1800's so it has no historical significance other than it might be a rock some pilgrims saw."
Unfortunately, the letdowns do not stop there. "What makes it even more disappointing is the monument plaque for the rock explains it's insignificance, so I felt stupid for going to see it. I've lived in New England all of my life, and I never considered going to see it until I had to go to a wedding in Plymouth recently."
Manneken Pis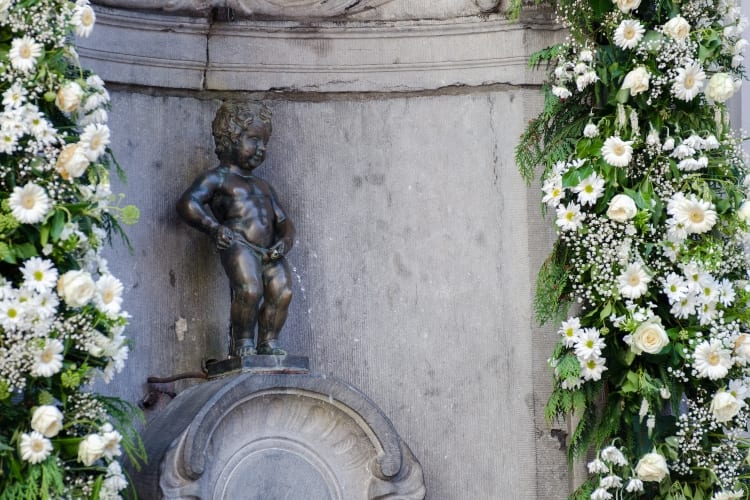 Heading to Brussels? Well, be careful while searching for Manneken Pis, a famous statue in the city. Not only is the statue small and easy to miss, its hidden amidst busy streets that are dangerous to unaware tourists. "The [statue] is one of the most iconic and famous statues in the world. So here's me thinking it was a few meters high or on a massive plinth in the main town square. Nope. It's about 50cms high, and it's set in a wall in a back street somewhere. It's so small, and out the way, I almost missed it entirely," the user greenwood90 sadly wrote.
So, let these overhyped tourist destinations be a reminder to you: always check the reviews before you head out while on vacations, regardless of your friends and family's recommendations.