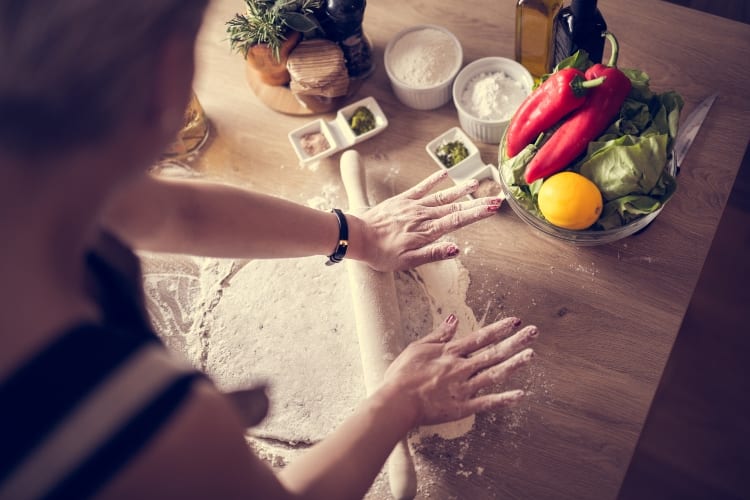 Don't know how to spend your time inside due to coronavirus and quarantines? Why not try making some of your favorite fast-food recipes. While these are certainly not meals you should eat all the time, every once in awhile is fine. Especially since places like McDonald's, IKEA, and even Disneyland have started sharing how to make their most popular items!
IKEA Meatballs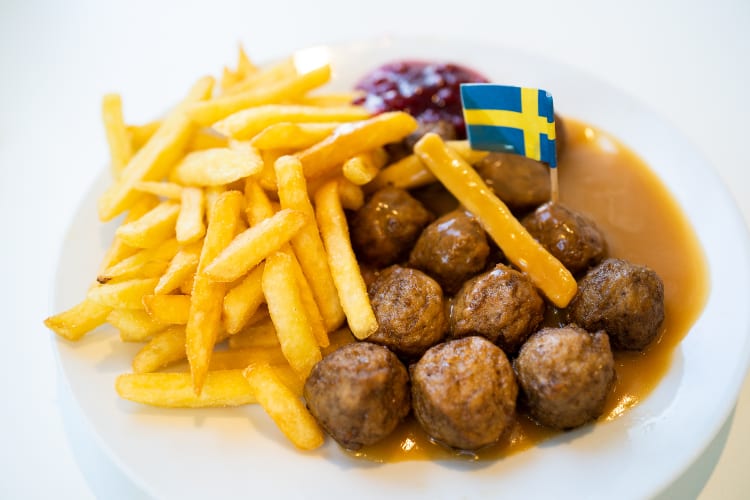 While most head to IKEA to buy a new bookshelf or a table, others simply browse for fun and then gorge themselves on the iconic dishes in the cafeteria. Of course, most famous, without a doubt, are IKEA's Swedish Meatballs with Lingonberry Sauce. While IKEA purchases its Lingonberry Sauce, it makes the meatballs in house and recently released the recipe! For four servings of meatballs, you'll need quite the hefty list of ingredients: 500g of beef mince, 250g of pork mince, 1 well-chopped onion, 1 minced clove of garlic, 100g of breadcrumbs, 1 egg, 5 tablespoons of milk, 40g of butter, 40g of plain flour, vegetable and beef stock, 150ml each, 150 ml of double cream, 2 teaspoons of soy sauce, 1 teaspoon of Dijon mustard, and salt and pepper to taste.
First, mix the beef and pork mince, then add onion, garlic, breadcrumbs, egg, and mix again. After that, add milk and seasoning. Shape it into balls, transfer onto the plate. Cover and let them sit in a fridge for about two hours. Afterward, heat some olive oil in a pan and cook until the meatballs are just lightly brown on each side. Then, move them onto the ovenproof dish and cover to cook in the hot oven for about 30 minutes. For a simple cream sauce, melt the butter in the pan, whisk in the flour and mix well. Add the stock while mixing, then double cream, soy sauce, and mustard. Let it simmer and thicken. Serve alongside potatoes, with the sauce covering everything!
Disneyland Dole Whip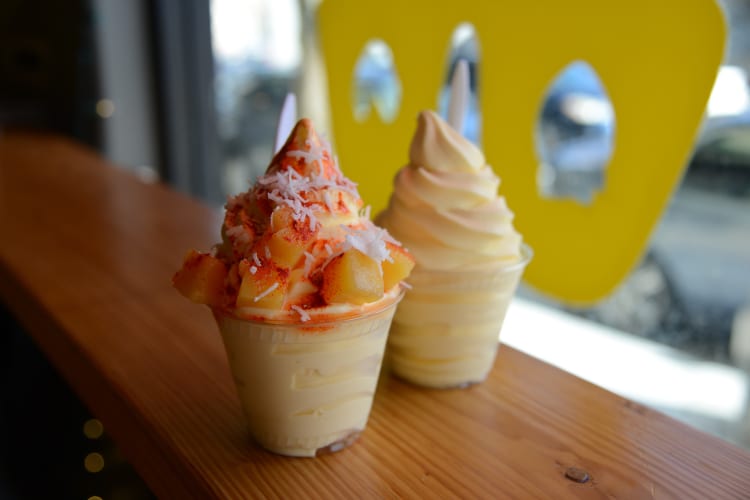 Disneyland and Walt Disney World also came to the rescue of those hungry and bored with the recipe of their incredible pineapple Dole Whip. For years, people have found it nearly impossible to replicate the treat, but now Disney has released the recipe from the vault on their My Disney Experience app.
For four servings, grab 1 big scoop of dairy-free vanilla ice cream, 4 ounces of pineapple juice, and 2 cups of frozen pineapple. The recipe is very easy and quick to make! Take your blender, throw everything in. Start from the low speed and increase to the maximum, wait until the mixture is smooth and feathery. To recreate the visuals of the item, put it into the piping bag, and make a cute swirl. If not, just transfer to bowls and it's ready for feasting!
McDonald's McMuffin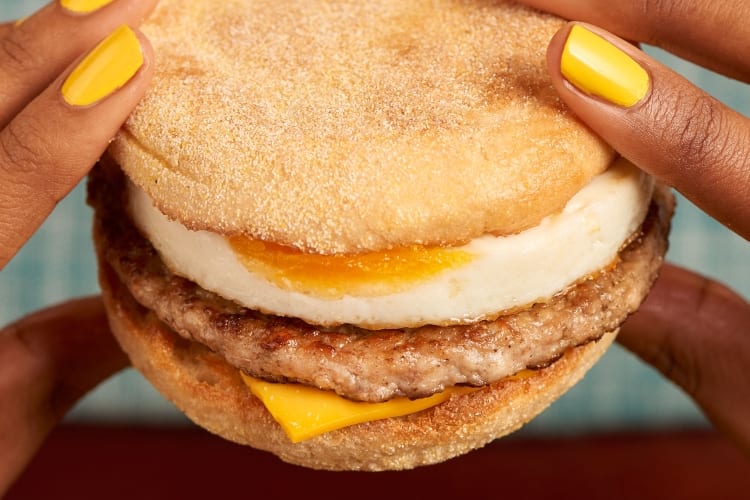 In the mood for something to start your day off right? How about a McDonald's McMuffin? That's right! The Golden Arches unveiled how to make their famous sausage and egg McMuffin for a delicious, and not terribly unhealthy, breakfast. To start, you'll need the English muffin, 75g of sausage meat, a few eggs, and slices of cheese. Toast the muffin until it's a soft brown color. Then take the sausage, season with a bit of salt and pepper, and shape into balls. Push them down into patties and cook under the grill following the packaging instructions.
Next, take a metal ring, any type of kitchen ring will do, as long as its a circle roughly the shape of the McMuffin. Brush it with some oil and place it into a small pan. Pour in some water and bring it to the boil. It should be covering the base fully. Crack the eggs into the ring and cook until satisfied. Layer the ingredients of the muffin together (put the cheese on the bottom, preferably). Done!
The most fun part of cooking it home is that the recipes are easy to customize. Want to throw in some vegan meat? Of course! Prefer bacon and want to add sauce to the McMuffin? For sure! Moreover, Pinterest and cooking blogs are always full of dupes for popular dishes. Meanwhile, if you want to see all the fast-food recipes compiled into a video, head over to YouTube!
Sources: USA Today, IKEA, McDonald's.