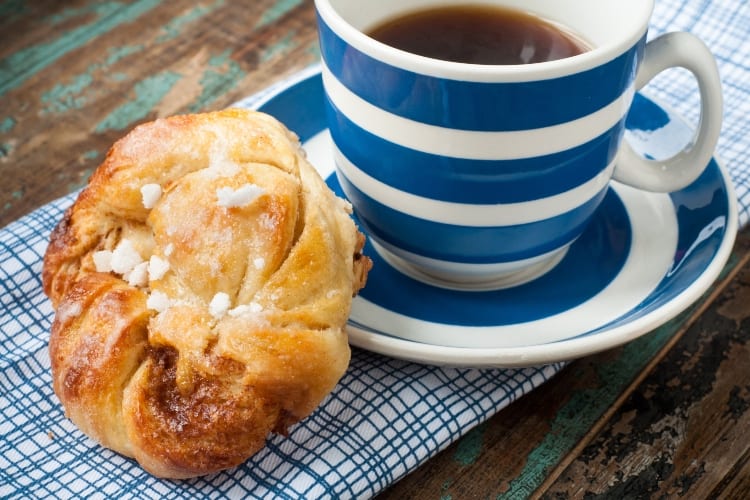 In case you did not know, Scandinavian culture has plenty of fantastic trends and traditions. One, the Swedish coffee drinking tradition of fika, seems perfect for this chaotic and worrying times. No wonder its taking over social media right now!
Fika – Not What You're Used To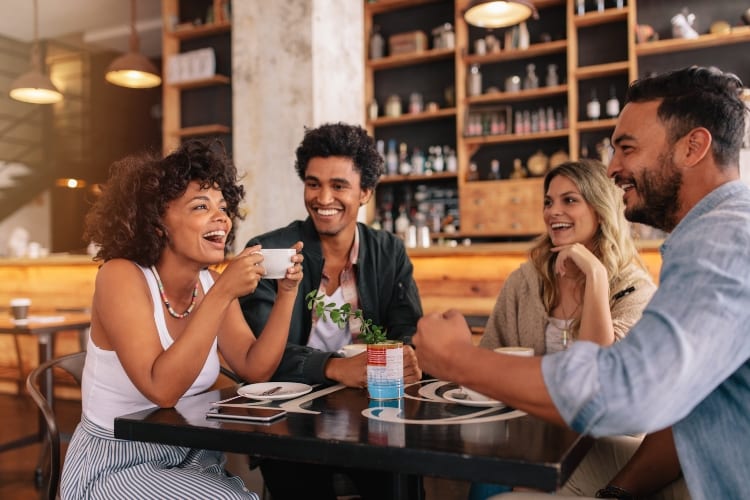 Here in America, many simply grab a cup of coffee on the way to work or while at their desk working. Meanwhile, fika is something different. An art form of sorts, the tradition has become a part of everyday life in Sweden. As odd as it sounds, it's about taking the "break" part of a coffee break seriously. While fika directly translates to "a coffee and cake break," the Swedish think of it more like a state of mind. It's about not only enjoying the beverage and a tasty pastry, but also enjoying the time you have and who you spend it with. As such, socializing is the most essential part of the coffee culture.
Likewise, it means anyone and everyone can take part in fika! And it doesn't have to be scheduled. In fact, while fika is technically a noun, many Swedes use it as a verb. It's not uncommon to hear someone ask, "Do you want to fika?" to one another while heading to the break room. It's even turned into an official rule, with some Swedish companies establishing official, longer fika breaks. Now, the coffee tradition has become a solace to thousands outside of Sweden…
A Swedish Coffee Tradition for 2020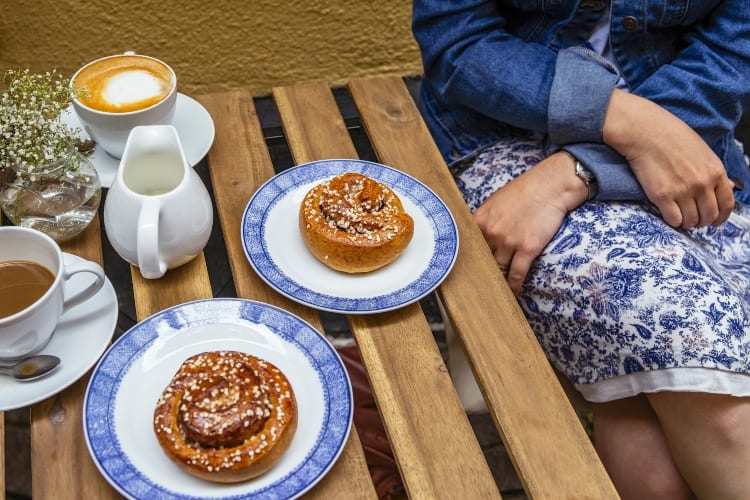 As fika sessions are both complicated and very simple, the coffee culture has become quite popular in the era of lockdowns and quarantines. Since the entire tradition is centered around socializing, it's relatively easy to make a plan with friends, grab a coffee, and start a fantastic Zoom fika session. To make the experience authentic, make sure to pick up (or bake) some pastries beforehand! To many Americans, who usually rush to grab a cup of joe in the morning, the entire experience can revolutionize your connection with not only your friends, but also coffee!
Fika has undoubtedly enjoyed a strange journey from cult Swedish tradition to a worldwide phenomenon. Coffee originally came to Sweden in the early 18th century, but did not become an everyday drink until over 100 years later. With time, the popularity of coffee grew rapidly alongside the Swedish population, with pastries called fikabröd often served alongside the drink. From there, the combination of friends, coffee, and fikabröd continued until the tradition became colloquially known as fika in the late 19th century. Now, it's spread across the world!
If you have been missing friends or looking for a way to reconnect with family, fika might be the perfect solution for you! Just turn on the coffee maker and fire up the Zoom call!
Sources: MSN, SwedishFood