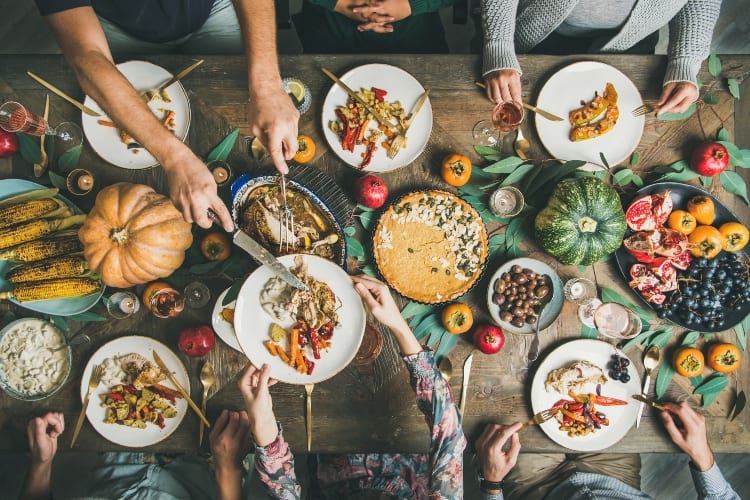 Coronavirus will undoubtedly present lots of challenges this holiday season. However, it's nothing you can't beat! Here's everything you need to know to host a successful Zoom Thanksgiving…
Find A Host – Or Become One!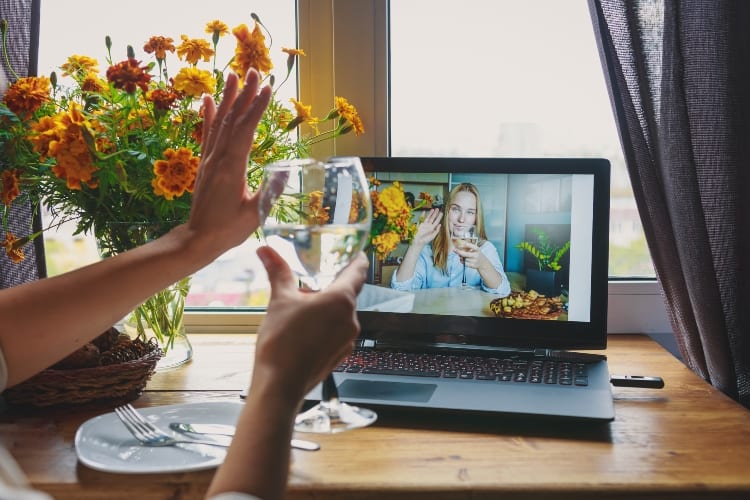 Without a doubt, Zoom Thanksgiving will feel a little strange at first. But, just like regular Thanksgiving, that can all change with the right host. "You need one person who's going to take charge, not only to welcome everybody but also to steer the conversation throughout the Zoom," says Jared Reichert, the co-founder of the digital-events start-up Kiki Kit. "Otherwise, it's just going to be a messy experience."
Still, this is Zoom Thanksgiving, so feel free to think outside of the box. For instance, the same person who plans the call does not need to host. That role can go to a more extroverted, talkative person.
Meanwhile, also make sure older relatives know how to use Zoom before the call! "I think it's smart to send a reminder 30 minutes before you're going to start with the link to join and the password, and let people know that, if they have any issues, they can call or text the tech captain," said Jessica Carrillo of Art & Soul Events.
Keep Zoom Thanksgiving Short
When families come together for Thanksgiving dinner, it can often last for a couple of hours. However, make sure to keep Zoom Thanksgiving short – no wants to stare at a screen that long! To help ensure a brief call, also keep the guest list short – 20 people, max. "The more guests you have, the more complicated it gets," said Carrillo. "At a dinner party with a lot of people, it can be really hard to connect. That's not going to be any different at a virtual dinner party — it's going to be even more challenging."
Don't Forget The Holiday Spirit!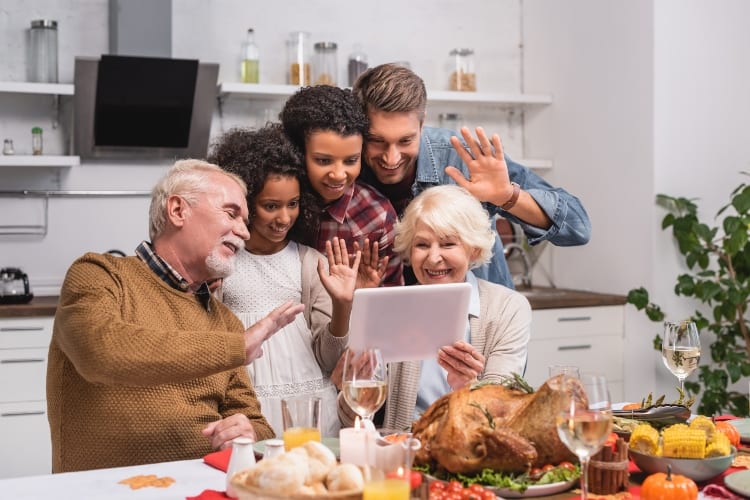 Something that can feel missing during Zoom calls is a sense of holiday cheer. To help, make sure your background is not empty! Fill the frame with wonderful decorations that everyone will notice. "Setting up your table, and adding some flowers or balloons or even a homemade backdrop can definitely get you in the spirit of the holidays," said Desireé Moore Dent of Dejanae Events. Want to go an extra step and pack in more fun? Send decorations ahead of time, so everyone can match, or have a decorating competition!
To make a Zoom Thanksgiving feel more like the real thing, family members can also share their favorite recipes or swap them, each bringing something fun. If it's a more adult-oriented party, each member can make their own cocktail! "It's really fun to send out a signature drink recipe, so everyone can feel connected from afar," said Carrillo. Then, have a heartwarming holiday toast with those homemade drinks!
Of course, last but not least: make sure to snap a few screen grabs of your family's Zoom Thanksgiving! It will certainly make a funny, historical entry into the family scrapbook!