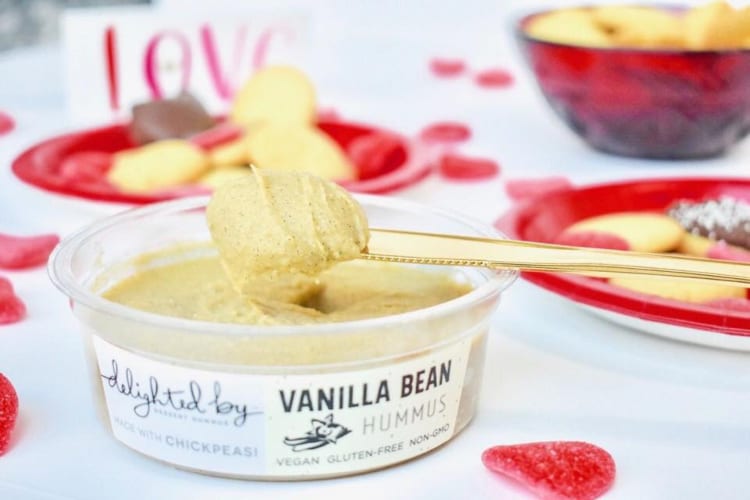 As you likely already know, traditional hummus is not only delicious on its own, but alongside bread, crackers, vegetables, and well…nearly anything! Now, it's even possible to spread a little hummus onto those sweet, after dinner items, thanks to dessert hummus!
Investing Into The Idea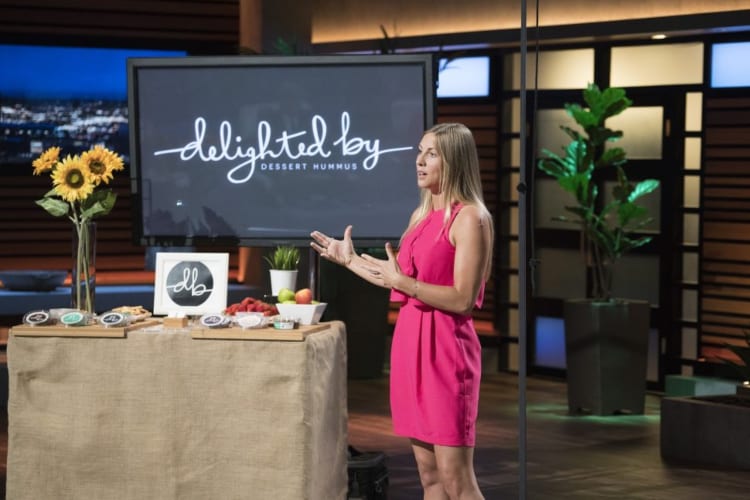 For those entirely out of the loop, traditional hummus is a "dip, spread, or savory dish made from cooked, mashed chickpeas blended with tahini, lemon juice, and garlic." It's a fantastic food that's not only delicious and nutritious, but also vegan! Now, one company has decided to put a sweet spin on this classic dish by creating dessert hummus.
The idea for dessert hummus initially popped up on the hit show Shark Tank, where entrepreneurs pitch their ideas to rich and famous investors like Mark Cuban. The company Delighted dy Desserts went on the show to prove that the concept could really sell on the market. While all the sharks liked the taste, it was Mark Cuban himself who made a deal with owners. At the end of discussions, the owner of the Dallas Mavericks bought 12% for a whopping $600,000! Now, Delighted by Desserts' dessert hummus is popping up in supermarkets across the United States! Let's see how it's made…
Production Secrets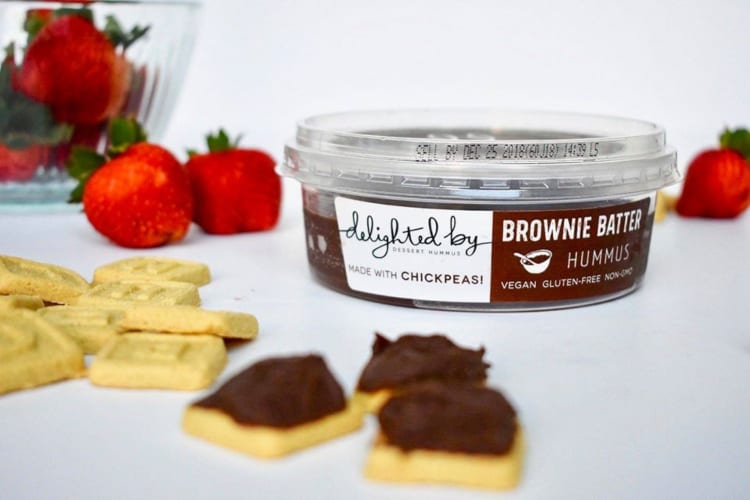 Believe it or not, Delighted by Desserts does not deviate from the average recipe for hummus found online. Just like the spread, you would make at home, dessert hummus primarily comes from chickpea puree. However, instead of adding garlic, olive oil, and salt, the chefs add in things like coconut oil, cocoa, organic turbinado sugar, vanilla, and mint. In order to make a healthy desert, Delighted by Desserts only adds a bit of extra sugar, coming out at about 5 grams of sugar per two tablespoons of the spread.
Since their launch, Delighted by Desserts has not only expanded nationwide, they've also expanded their flavors – and so have their competitors. Now, one can purchase dessert hummus online or in the grocery in a variety of flavors, including snickerdoodle, brownie batter, vanilla, "choc-o-mint," red velvet, pumpkin pie, and many more. And there are plenty of great ways to enjoy it – other than eating it by the spoonful!
How To Enjoy It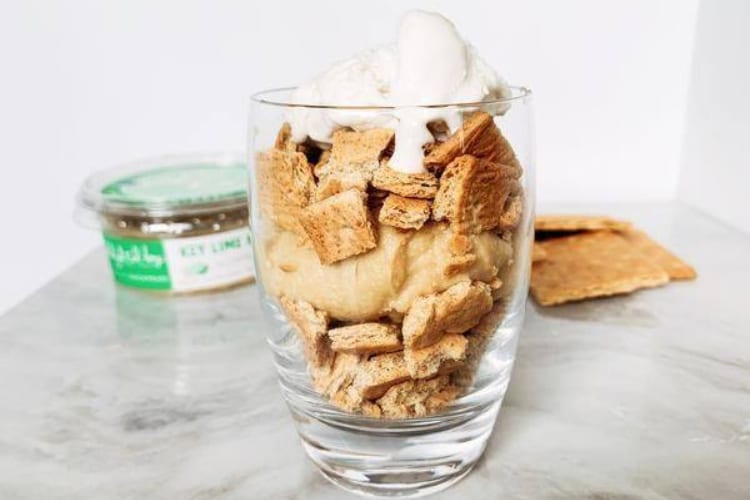 Of course, there are some obvious ways to enjoy dessert hummus: on cookies, pretzels, fruit slices, and the like. However, there are actually many ways to use the spread that you might not think of right away. If you decide to purchase dessert hummus, or perhaps make your own, think of it more as a nut butter or similar spread, rather than hummus. Here are some easy ways to use dessert hummus:
Dip chips, pretzels, fruits in it.
Spread it on morning toast, like Nutella or peanut butter.
Make sweet sandwiches with bananas and nuts.
Add it, as a topping, to vanilla ice-cream.
If you're looking for the original, all of Delighted by Desserts dessert hummus flavors can be picked up on their personal website as well as Vegan Essentials. But hurry up because it's blowing up in popularity!