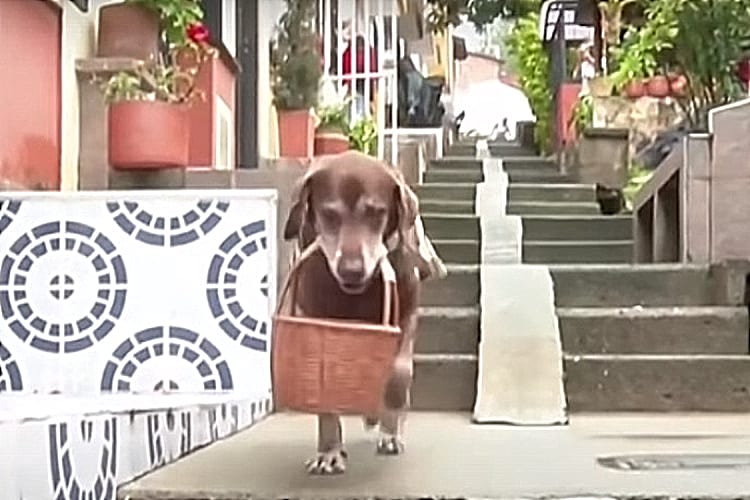 Without a doubt, coronavirus has changed nearly every part of our daily lives – especially buying groceries! Thankfully, this dog has started helping its neighbors amid COVID-19…
A Dog Delivering Groceries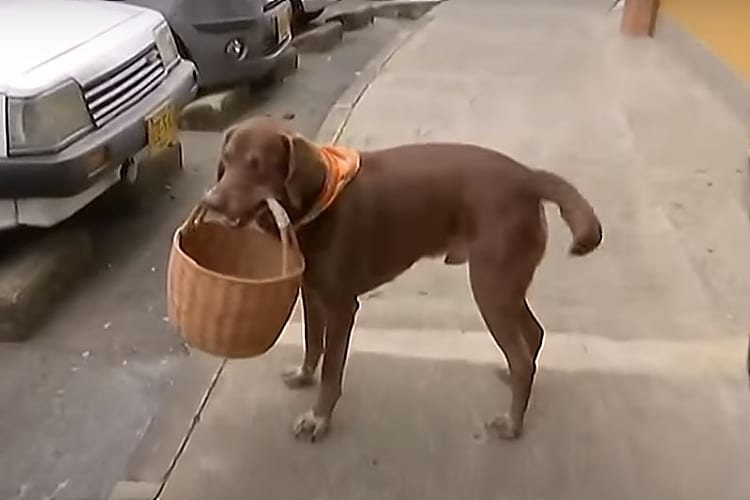 Some have helped during the coronavirus crisis by making face masks or donating money. Mariva Natividad Botero from Medellín, Colombia, on the other hand, taught her dog to deliver grocery orders! An owner of her local mini-market called El Porvenir, Botero had to develop a plan to keep her customers safe. That's when Eros came in. This adorable eight-year-old chocolate Labrador has lived with her for a few years now. Now Eros is spreading his love to her customers as well!
Of course, this process was not an easy one. Day after day, the pupper learned their customers' names slowly, and then Botero would teach Eros where their houses were. Soon enough, he started to deliver orders successfully, all by himself! This has become indispensable for locals during the recent lockdown. The Columbian government put businesses on hold and didn't let citizens go out for groceries like before. Now, Eros is working full-time! With a basket in his teeth, the cutest neighborhood dog runs around the blocks and delivers groceries to his neighbors every day. In fact, Botero says that Eros saved her business!
Man's Best Friend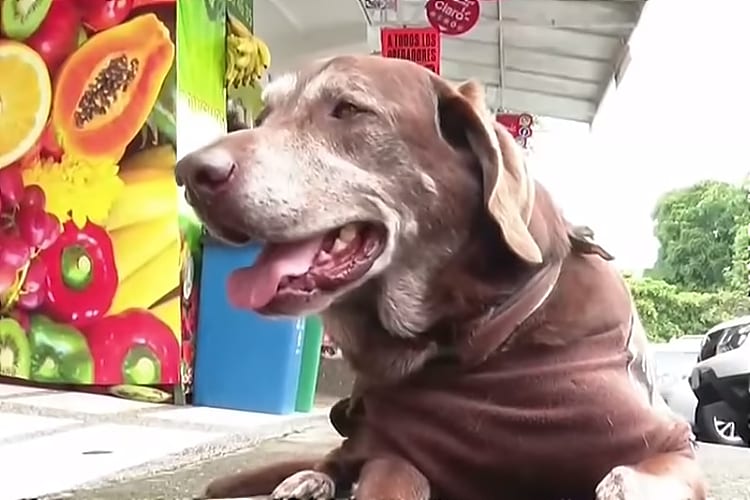 So, how does it work? Well, Eros comes directly to the door, where the customer waits. Meanwhile, instead of tips, the pupper takes yummy treats! He certainly deserves them! After grabbing their groceries inside the basket, they get the receipt. Usually, customers pay through money transfer. While the customers can count on Eros, they don't want anyone to steal the money on the way or have it lost.
While delivery jobs have become increasingly common in Columbia due to the lockdowns, Eros remains one of Medellin's most prominent workers! Thanks to him, more elderly customers get to stay safe at home instead of going out for food. "He helps us to maintain social distancing. And people love it when we send the dog. Sometimes if he sees puppies he gets distracted and must always make the necessary bathroom stops but he always reaches his destination," commented Botero. "Many people ask if he eats the groceries but he doesn't, he is very respectful and everything is delivered safely and intact."
Of course, one day, the coronavirus will come to an end. However, even then, we hope that Eros will continue to work and bring smiles to people's faces!
Sources: The Animal Club, IcePop.