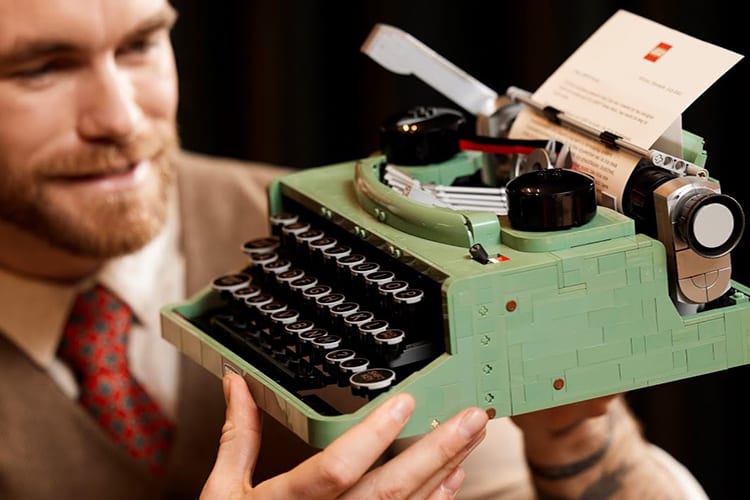 Do you love LEGOs and retro toys? Well, then you will love one of the newest LEGO sets: a build-your-own typewriter set with keys that actually move. That's right! And the idea came from a LEGO fan, who has now seen his dream set become a reality!
The Origins of the LEGO Typewriter Set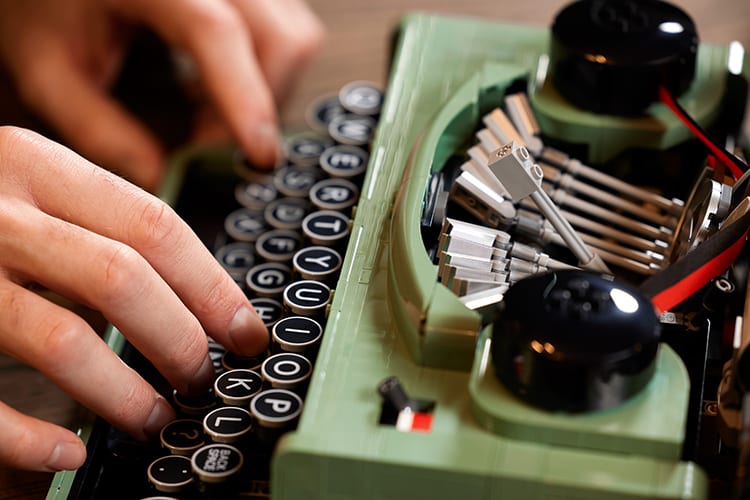 These days, kids probably don't even know what a typewriter is. Of course, once upon a time, one could find a typewriter in every office and library across the United States. Now, children of today can learn all about the typewriter – by building one themselves! Recently, the LEGO Group unveiled a brand-new typewriter set with the beloved toy construction bits. The best part of all? The concept came from a fan!
"The original concept for the typewriter came through LEGO fan Steve Guinness' submission to the LEGO Ideas platform, a LEGO initiative that takes new ideas that have been imagined and voted for by fans and turns them into reality," LEGO said in a statement.
Guinness hopes that the fun new set will help bridge the gap between young and old. "I wanted to create something totally different from anything that LEGO has ever done before and showcase that you really can make anything out of LEGO," he explained. "I bought a vintage typewriter for my research and then played around with bricks and the mechanism until I was happy with the design. I hope it will bring nostalgia to adult fans like me, and wonder and curiosity to younger fans who might not have ever seen a real typewriter."
And just wait until you see what the set includes…
A Retro Toy Lover's Dream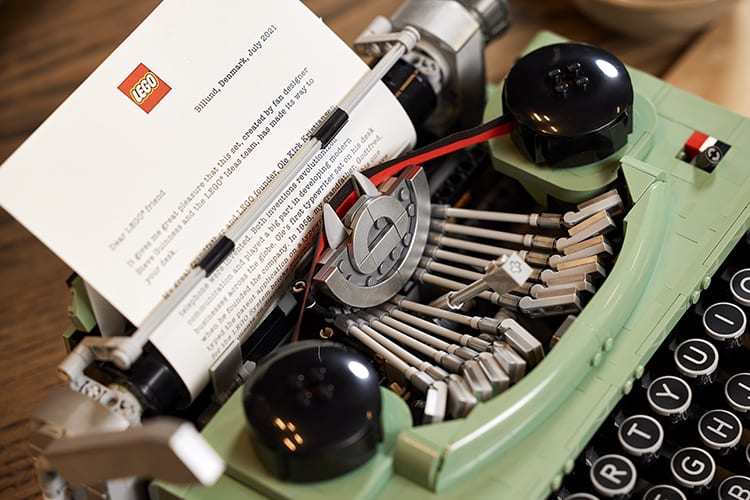 The minute LEGO saw Guinness' design, they knew they should release it. "It's not hard to see why the vintage typewriter has such enduring appeal, and Steve's incredible replica is a thoroughly worthy LEGO Ideas success story," Federico Begher, VP of Global Marketing for LEGO, said. "For many, the escape from the connected world to the simplicity of the typewriter is a similar experience to the mindful process of building with LEGO bricks. Here, we have a LEGO set that combines these two worlds seamlessly and, like its real-life counterparts, is something LEGO fans will be proud to display in their homes."
If you're new to LEGOs, you might want to brush up before taking on the typewriter set. After all, it has 2,079 pieces! Thanks to Guinness' extensive research, LEGO says the toy set will "mirror the function and tactility of a classic typewriter." Although it's made from LEGOs, the set will feature a typebar that rises each time a letter key is pressed, and you can even feed real paper into the platen roller. Finally, to remind kids and adults of "the lost art of letter writing," the set also includes a printed letter from Thomas Kirk Kristiansen, chairman of the LEGO Group.
Want to pick up this incredible set? Well, it's on sale now for $199.99. Make sure to pick it up soon, as LEGO sets can often sell for double their original worth (or more) on sites like eBay once they sell out.
Sources: Good News Network, Penn Live.