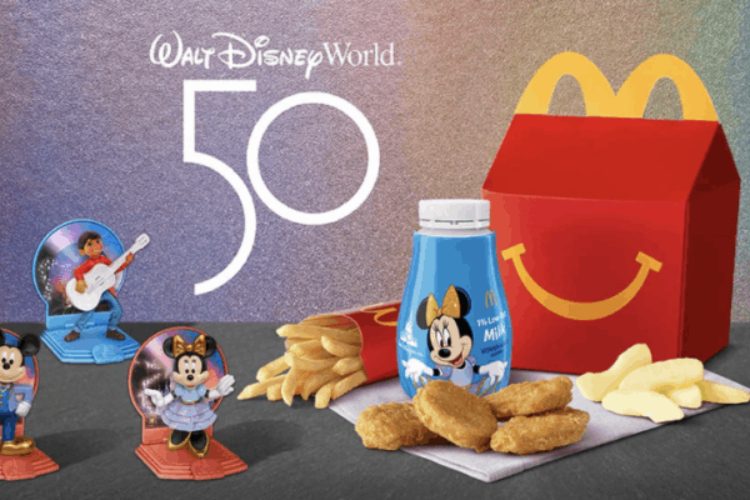 Do you remember Disney toys in your McDonald's Happy Meals? Well, they are returning! The fast-food giant will debut new, nostalgic toys to help celebrate the 50th Anniversary of Disney World. Read on to see if you'll want to grab them for your kids…or yourself!
McDonald's New Collection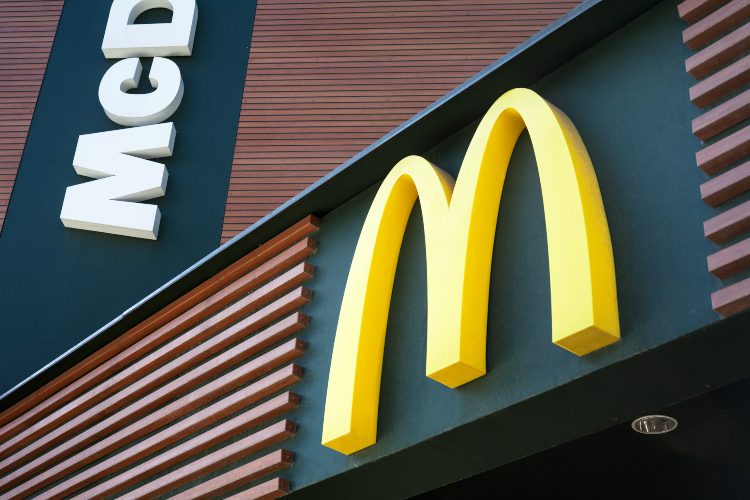 All those '90s kids have now grown into adults, and there's no question about it: they have nostalgia for the '90s – hard. Meanwhile, McDonald's has been cashing in on the current nostalgia craze via their kids' meals, called Happy Meals. Just earlier this year, the fast-food company celebrated Pokémon's 25th anniversary with collectable cards in Happy Meals. As a result, plenty of Pokémon-crazed adults, former '90s kids, went and purchased the Happy Meals en mass. That's right! Now, McDonald's hopes to recreate this success with a similarly nostalgic promotion that celebrates the 50th anniversary of Disney World, Disney's theme park in Florida.
How will they celebrate? By releasing a new line of 50 "never-before-seen" Disney Happy Meal toys. "From cheery Olaf to the unforgettable Mickey Mouse, each Happy Meal will feature one of 50 different figurines of fan favorite Disney characters from over the years," McDonald's stated in a press release, adding that it looks forward to "continuing its longstanding partnership with Disney."
What toys will be in the line? Read on to find out…
New Disney-Themed Toys For Happy Meals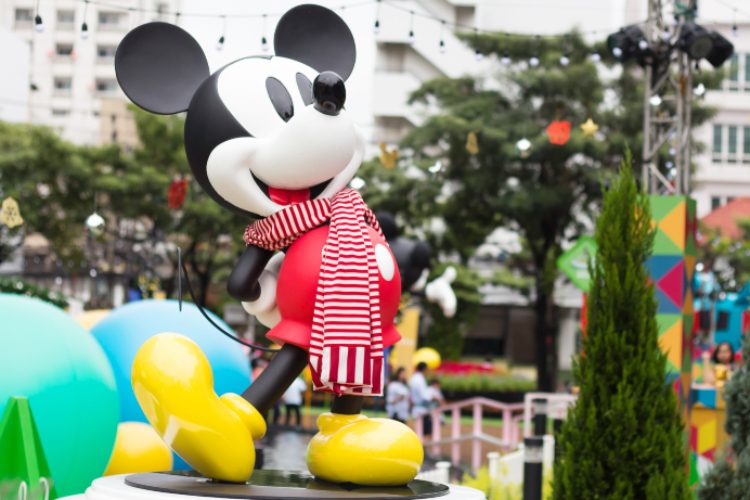 The new Happy Meals toys will include the likes of Tinker Bell, Flounder, Nemo, Mickey Mouse, Lady and her Tramp, Nemo, Woody, Simba, Winnie the Pooh, Lumiere, and Pinocchio, among many, many others. For younger fans, McDonald's will also produce toys from more recent hits like Stitch and Olaf, everyone's favorite singing snowman from Frozen. While not every single toy has been announced, you can bet that plenty of Disney fans will be heading out to pick up as many of these "never-before-seen" Happy Meals' toys!
Are you a Disney fan that wants to get their hands on these toys? Well, the promotion begins on September 14 and runs for a limited time at McDonald's restaurants nationwide. However, make sure to approach the promotion like caring adults. After all, when the fast-food giant released the previously mentioned Pokémon's 25th anniversary collectable cards, some obsessed adults bought up all the cards, leaving none for children. So just make sure you leave most of these collectible toys for the kids who will actually play with them!