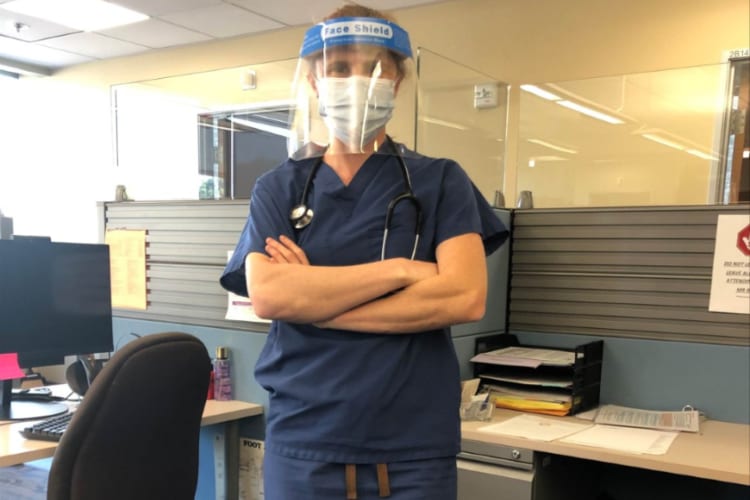 Frontline medical workers are battling the pandemic every day, but few are also a soccer Olympian! Read on to discover the incredible story of Rachel Buehler Van Hollebeke…
Playing One Day, Taking Tests The Other Day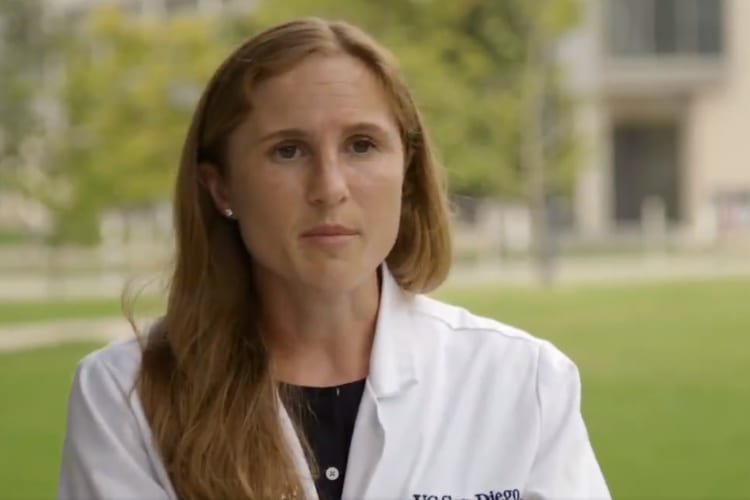 You'd think that competing in the World Cup and earning two Olympic gold medals would be enough for one person. But not Rachel Buehler Van Hollebeke! Now, the soccer Olympian works on the front lines, battling the deadly coronavirus pandemic. How, you ask? Well, the soccer player-turned-doctor had her steps mapped out years before becoming a player or even a college student. After graduating with a degree in Biology from Stanford, she moved on to medical school. However, while studying for the admission test into med school, the sporting world called. When the doctor-to-be needed to choose between school and the 2008 Summer Olympics in Beijing, she chose soccer.
Still, Van Hollebeke always knew she'd return to medicine. "I grew up with medicine," she said. "My father retired after 40 years as a cardiothoracic surgeon. My grandfather and great-grandfather were general practitioners. I always knew that one day I would pursue medicine. It just makes me feel proud that I've had a family that has really given a lot back to society, to humanity and caring for people."
Dying to be a doctor, Van Hollebeke continued prepping for the exams and nudging team nurses to help her. In the end, she took the test and passed! "My last game was in Portland with the Thorns Football Club, then I flew to San Diego where I literally attended medical school orientation the next morning," she said. Now, Van Hollebeke  is fighting the coronavirus!
Right Into The Hot Spot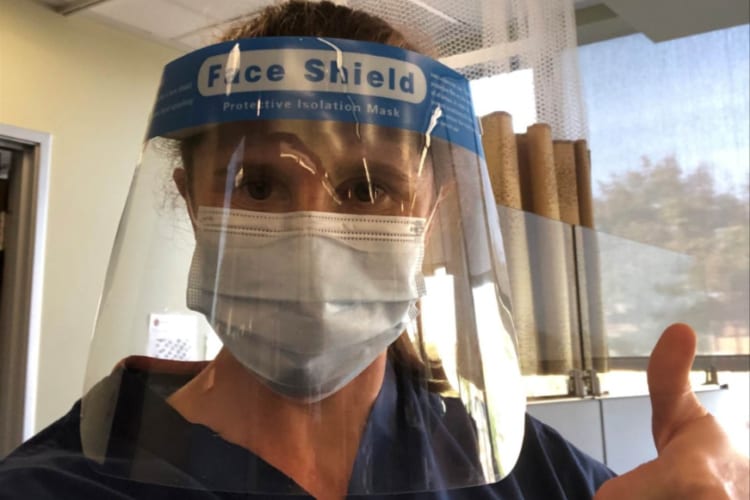 Now, Van Hollebeke works at the Scripps Mercy Hospital and the San Ysidro Health Centers in San Diego County. The former soccer player doesn't hide the fact that she sees the outcome of COVID-19 every day, and the sight is scary. As a medical worker, she's still highly aware of the number of deaths it brought along. "I don't want to be like a fearful person, but it is a very real disease and it is very dangerous," Van Hollebeke said. "Every patient encountered, you're prepared in case somebody is COVID positive."
Meanwhile, the sports star brought along some essential skills from soccer into her hospital work. "Teamwork. Understanding your role on a team. That work ethic, that determination really translates," she said when talking about the most important one. Although she's no longer playing soccer professionally, Van Hollebeke is still thinking about her past career on the field. Back in July 2020, she was a part of the Angel City project. The payer helped launch this Los Angeles-based women's soccer league with other former USWNT players, like Abby Wambach, a player from the National Soccer Hall of Fame.
"It's fun to honor that again and get involved and be part of something that's really cool and pushing the women's sport forward," said Van Hollebeke. "Both careers are incredibly fulfilling."