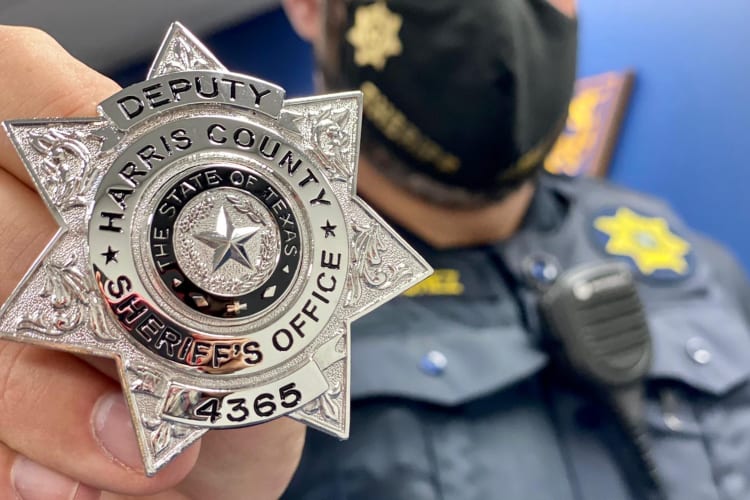 During the recent winter storms that hit the southern United States, many Texans found themselves scared and without electricity, food, or even running water. Local deputies helped out one of those families by paying for their hotel room when they could not afford it!
Stuck In A Texas-Sized Storm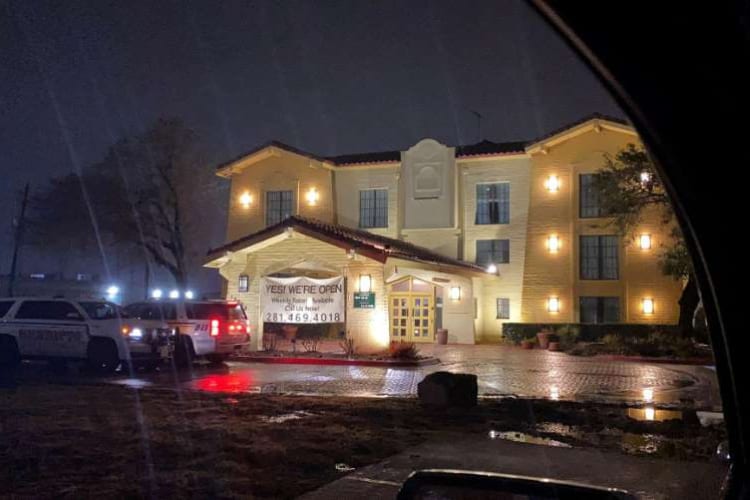 In the middle of the winter storms that recently battered Texas, Captain Marcus Kinnard-Bing and the Harris County Sheriff's Office received quite a distressing call. It came from a La Quinta Inn from across town. The hotel stated that they had a family there that could not afford a room for the night, but they could also not return home safely due to the storm. While Kinnard-Bing could have easily sent one of his deputies to take the family home, he didn't even think twice about doing the right thing. Knowing they couldn't leave the family in an unsafe place, the deputies paid for the room together!
"Being that he has a family with small children and the inclement weather, deputies paid out of their pocket for the family to have a room for the night," Kinnard-Bing wrote in a Facebook post later. Of course, many around the country quickly applauded the officers' efforts. As of this writing, the post has garnered over 5,000 reactions and 300 comments – all praising the people in the police uniform. "Great job by those deputies. @HCSO_D5Patrol Capt. Kinnard-Bing, if you can have someone cruise by there and see if those folks need a room tomorrow night, please contact me if they do. I'd like to pay for it for them," reads one of the comments. "I'd like to cover Saturday if they still need it. Or a meal? Please update us if possible," another user said. While many had praise, some had a few choice words for the hotel…
Police Thanked For Covering Hotel Room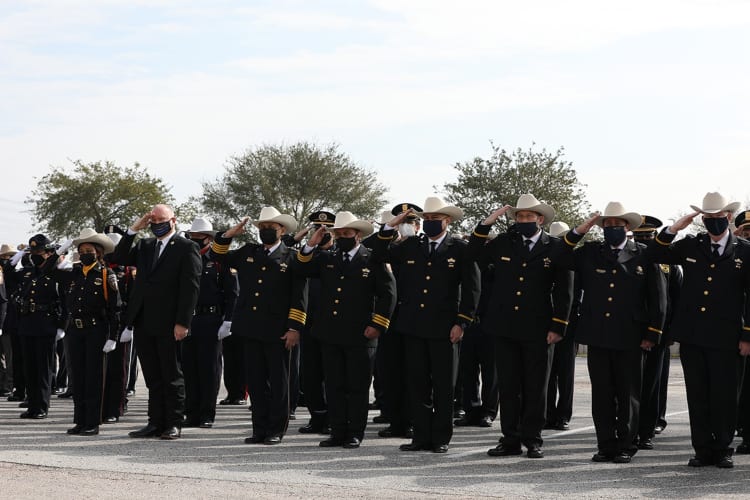 "I understand businesses need to make money, but this is a life or death situation. So sad that the hotel (possibly) turned them away because they couldn't afford it," one commenter wrote. But still, most remained positive. Another user wrote, "Job well done! Uniform men helping those families in need. The man you all helped will never forget this. I hope you get the credit you all deserve. I thank you for mentioning this. Good deeds often goes unnoticed."
Of course, while the deputies managed to help this one family, many more need help. Many Texas residents are still suffering from the brutal storm's after-effects that recently hit the southern United States. 37 people died during the storm, many more lost their homes, and, even now, two weeks onward, almost 400,000 people are still under boil water advisories. If you can donate anything, please head to the Red Cross websites of North Texas and Central & South Texas.
Thankfully, it seems the state will be more prepared against similar types of disasters in the future. Recently, Houston Mayor Sylvester Turner, for example, announced a massive plan to invest $50 billion in different projects to "increase resilience" by 2040. Hopefully, this helps!