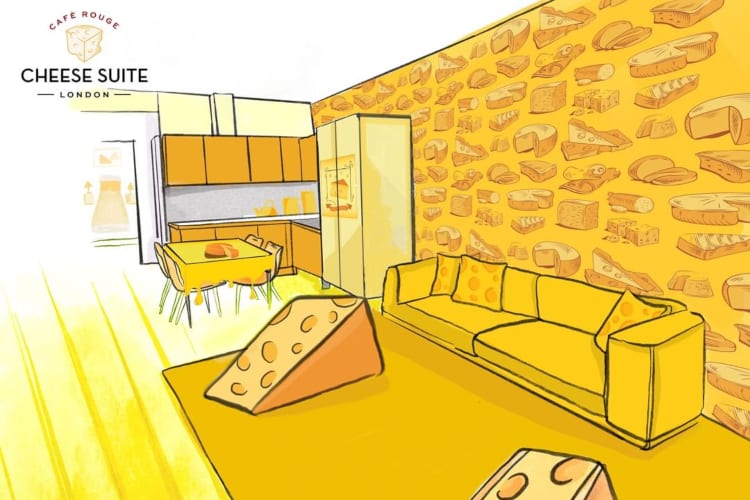 Listen up all you cheese lovers out there: you'll have to travel quite a way, but the Café Rouge in London has finally created a cheese themed hotel room! Visitors can enjoy time in the "Cheese Suite," which comes with tons of cheesy perks…
The Cheese Hotel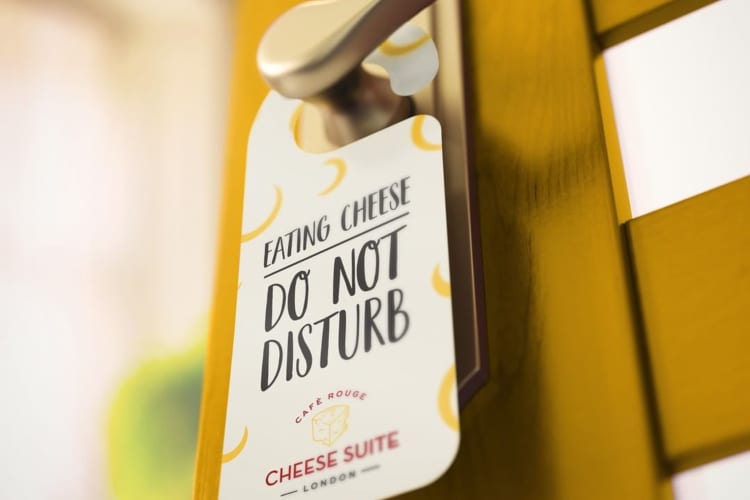 This year, Café Rouge in London partnered with Cuckooz, an apartment service, to design the perfect cheese-themed hotel room. And boy, did Café Rouge create the ideal haven for cheese lovers! "Draped from head-to-toe in cheese-themed decor, the Cheese Suite came complete with a cheese hotline delivery service, cheese boardgames, cheese soap, and giant cheese installations – not forgetting cheese boards and crackers galore for our guests to enjoy during their stay," the London-based bistro explained in a social media post. Plus, the apartment is located in London's coolest and hottest neighborhood, Camden Town.
It's not just a simple hotel room! It's more or less a good way to promote and advertise both Café Rouge and Cuckooz. And it's been a great experience for both visitors and hosts! Jacqueline Fletcher, Café Rouge's head of marketing, said, "We wanted to give the nation somewhere new and exciting to be totally immersed in one of their favorite foods in none other than a cheese-themed hotel suite, while also trying some of our winter dishes from the comfort of the sofa." Now, Cafe Rogue wants to give people the chance to stay in the Cheese Suite for free…
Staying In The Cheese Suite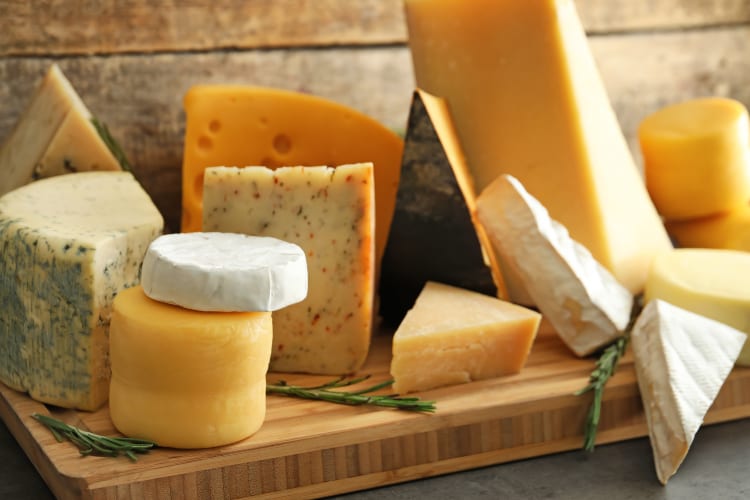 Along with their social media post revealing the Cheese Suite, Cafe Rogue also launched a contest for a winner to spend a free night in the room! "The prize consists of a 1-night stay at the Café Rouge Cheese Suite, for two people. This includes one call to the cheese hotline delivery service; mini-bar stacked with cheese and wine; and all amenities. Also included is a £50 Café Rouge Gift Card for a meal for 2, for the winner to spend at a time and location of their choice. The Cheese Suite is located in Camden, London (NW1). Full address details will be shared with the winner once names have been drawn. Travel expenses and spending money is not included," the Cafe stated on their social media channels and website.
While this contest has come to an end, who knows what deals Cafe Rogue will run in the future. As of now, if you're a cheese lover, still make sure to stop by the shop the next time you're in London. Cafe Rouge has some of the best cheese product in the city!
Sources: Café Rouge, Livestly.