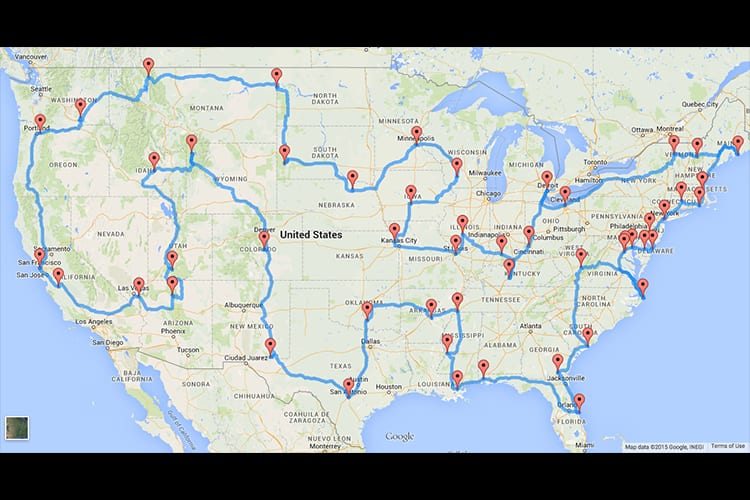 America is a nation built upon road trip vacations. However, as anyone who has tried to plan a road trip can tell you, its a bit of a hit-and-miss art. After all, there's no way you can enjoy everything on a road trip right? Well, a team at Michigan State University attempted to find the most perfect road trip in all of the United States…
Perfect Itinerary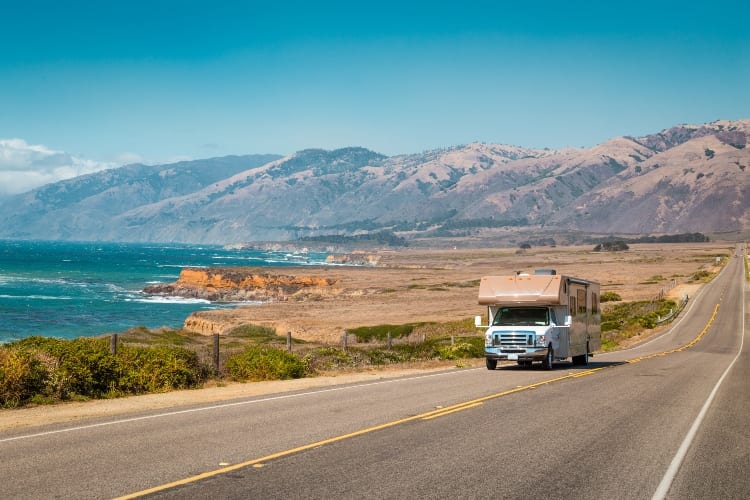 Discovery News, the current events arm of the Discovery Channel, teamed up with a team at Michigan State University to develop an algorithm to make the perfect United States road trip. However, before they could even build the perfect road vacation, the team needed to choose the most essential stops in America!
So, the team started by adding every single national landmark, historic site, and national park and monument in the continental United States to a massive list. Then, they worked on eliminating places from the list until each of the lower 48 states each had only one attraction left, except for California, which nabbed two due to its size and geographical location. Of course, some states have a multitude of amazing places, while others have less so. This explains why some sites, like a governor's mansion or small park, made the cut in one state, but other, more iconic places, like Niagra Falls, did not.
Still, in the end, the team had a pretty fantastic list…
A List of 50 Locations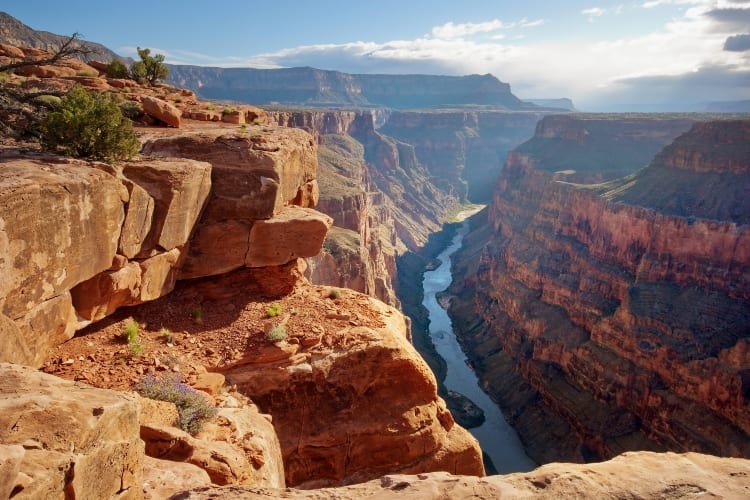 In the end, as you might expect, the Discovery and Michigan State team had some fantastic entries for the road trip algorithm. From the beauty of national parks like Grand Canyon and Yellowstone to awe-inspiring locations like Carlsbad Caverns National Park and Craters of the Moon National Monument in Idaho, this road trip has quite a bit for nature lovers.
However, if you're not the biggest cave explorer or hiker, don't worry! There are plenty of excellent educational and city stops on this ideal United States road trip as well. Down in San Antonio, one will stop at the historic Alamo Fort, while in Virginia, the team landed on Mount Vernon, the private home of the first president, George Washington. Of course, you're free to explore the rest of New York City when you stop by to see the Statue of Liberty, the pick for New York.
If the 48 states each got a pick, except for California, which got two, how did the list end up at 50? Well, to round everything out, the team decided they simply had to include the White House in Washington D.C. Now, let's take a look at the final, impressive road trip!
The Final Road Trip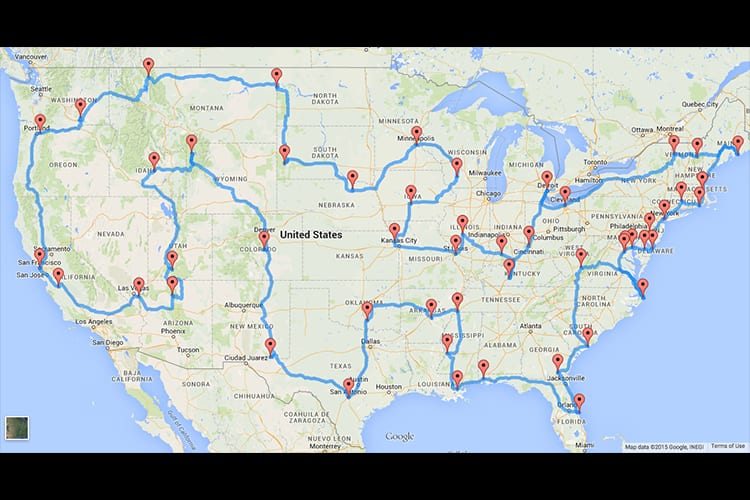 As you can see in the photo above, the final product is a strange sort of loop around the United States that will deliver one to many of the most magnificent landmarks in the shortest time.
Now, taking on this entire road trip would be a traveler's dream – and also an incredibly long vacation. However, you don't need to do the entire road trip to find this odd science experiment useful! While the map is far from "perfect," small legs of this road trip can certainly inspire ideas for shorter vacations! If you want to take a look at the full map and see the entire list of locations, check out the entire list.
Sources: Vacation101.