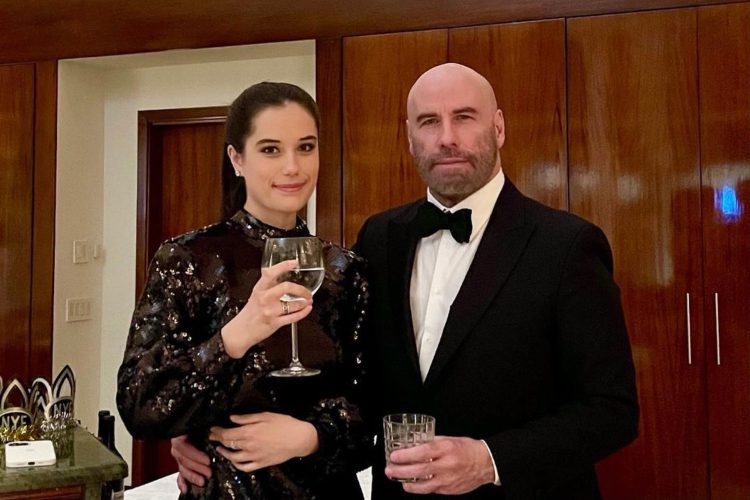 Actor John Travolta loves his kids. Like any other parent, he's incredibly proud of his daughter Ella Travolta, who recently earned a role in the movie Get Lost. He wrote a congratulations post on Instagram, dedicating it to his beloved child.
John Travolta's Love For Ella Travolta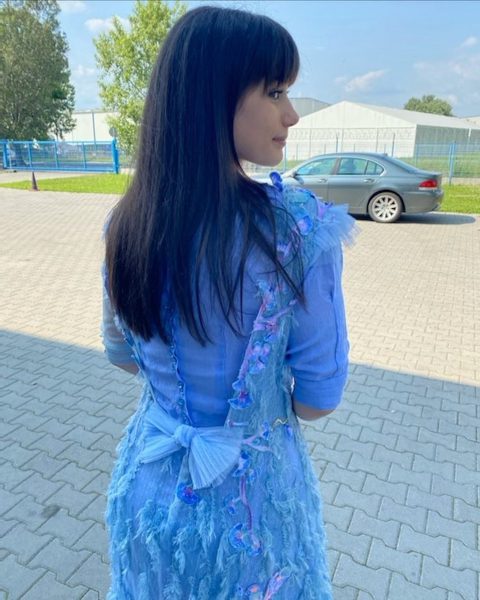 Get ready for a whole new take on Alice in Wonderland! John Travolta's daughter, Ella Travolta, will take on the role of "Alicia' in Get Lost, an exciting rendition of the classic tale. Elle's character backpacks through modern Europe with her significant other – then things take a strange turn…" Alicia/Alice encounters mysterious William/Mad Hatter, an ex-pat from London aristocracy, and goes on a mind-bending overnight adventure in Budapest which magically turns into Wonderland."
As you might imagine, John cannot wait for his daughter's first significant role. To celebrate, he posted a picture of Ella in an Alice in Wonderland dress, complete with the classic blue tones and ruffles. "Here's my daughter Ella starring in a live action re-imagining of Alice in Wonderland! Called, 'Get Lost,'" 67-year-old captioned the photos of his 21-year-old daughter. "I'm a very proud dad!"
Of course, within just a few hours, plenty of other celebrities also commented on John's congratulation post. Singer Sammy Hagar was one of the first to comment on the post. "Ella was the sweetest, at the Cabo Wabo a few months back. Naturally beautiful, relaxed, elegant and I know she's a superstar like [her] dad," the 73-year-old rock star commented, adding that he can't wait for the project's release date.
Asking For Advice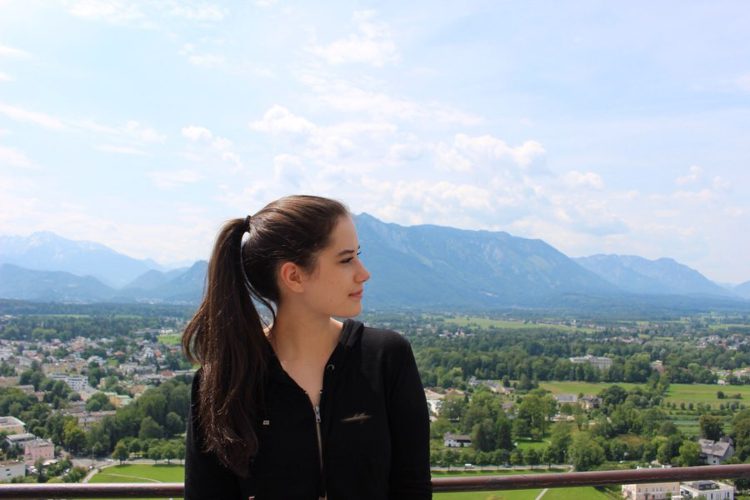 Meanwhile, Ella Travolta teased the film on her Instagram. She's shared plenty of shots from the production. "Here in beautiful Budapest, Hungary, filming the modern-day re-imagining of Alice in Wonderland called Get Lost," she captioned one of the most beautiful projects. Ella also used another post to share the fact that she feels she'll be in Hollywood for some time. "I'm so excited to be here — amazing cast, amazing crew. I can't wait to share it with you guys, and I'll keep you posted," she wrote.
Through it all, Ella has loved having her father around. "It helped so much having my dad there," she told People Magazine in 2019. "It was so comforting and he's the best mentor ever." Of course, the young actress would also turn to her mother, Kelly Preston, before she passed away in 2019. "When I have any questions, my mom and dad have the best advice, and that's amazing … I love that it's sort of the family business!"
While it's nice having John around, the actor also knows he can be a bit overbearing sometimes. "I am ridiculous. I'm behind the camera mouthing every word she says, doing her moves," John said. Hopefully, we'll get to see these two side-by-side one day!
Sources: Entertainment Tonight via MSN, People Magazine via MSN