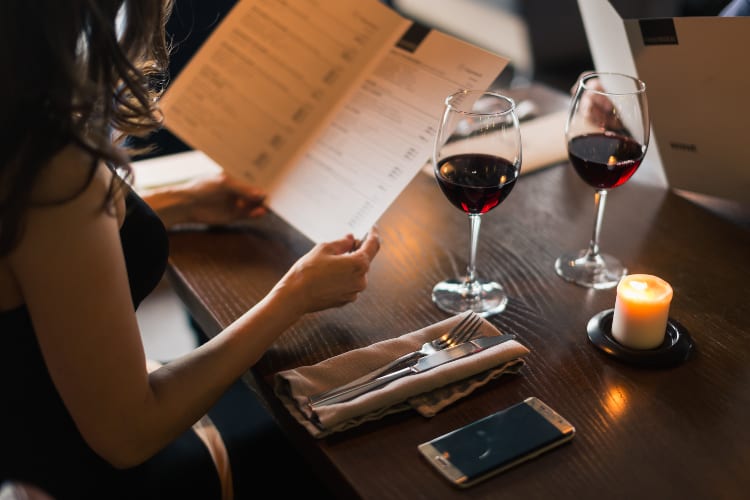 While the coronavirus pandemic has halted in-person dining in most locations, many restaurants are still offering takeout. But, before you log onto DoorDash, know that there are some foods to always avoid at restaurants. Even when ordering takeout!
Best-Sellers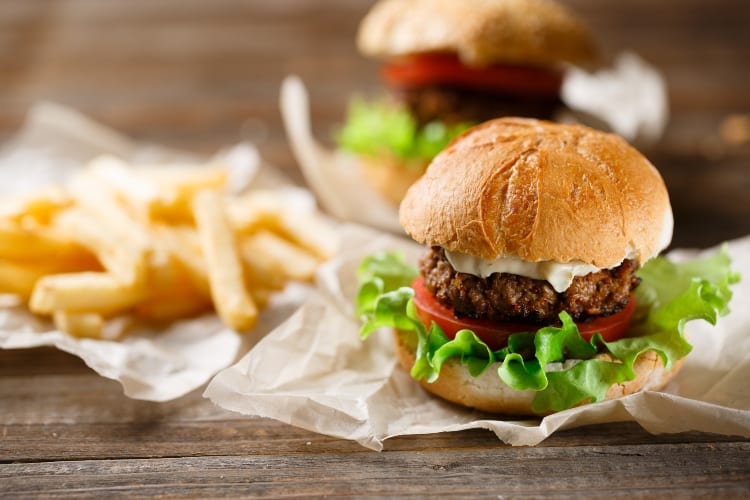 Many eaters might think it's a great idea to choose a best-seller. After all, it wouldn't sell if it wasn't good, right? However, what they might not know is that foods with high order frequency are often pre-cooked to meet demand! So, make sure to order less popular foods from the menu. Then, the chefs will make them to order. "Anything sitting in holding, covered with mayonnaise, is probably not that great," says Howard Cannon, CEO of Restaurant Expert Witness and author of The Complete Idiot's Guide to Starting A Restaurant.
Iceberg Lettuce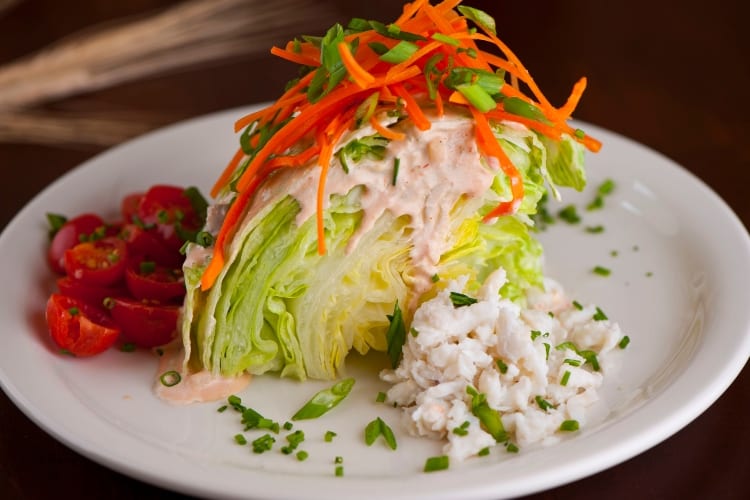 Without a doubt, an iceberg wedge salad might be one of the most refreshing dishes ever. However, have you ever stopped to think about how over-priced it is? First off, iceberg lettuce literally consists of 98% water. Even worse, the lettuce often sits around for a long time, attracting all sorts of bacteria. "You think lemons in water are dirty? The salads are filthy," said Cannon. Even if the restaurant owners opt to wash the lettuce thoroughly, it still often sits in water for some period of time. No thanks – that's a germ bomb waiting to explode!
Meat On The Bone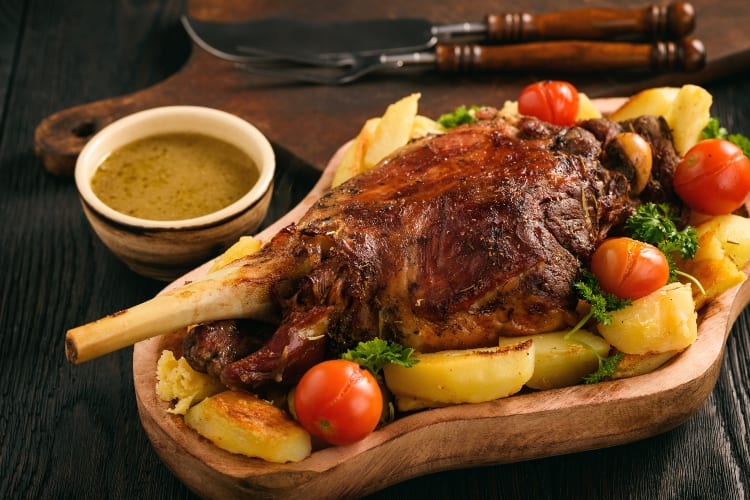 In case you didn't know, cooking a bone-in steak or pork presents far more challenges than meat without a bone. While the outside might appear crunchy and crispy, it's easy to undercook bone-in products. And while raw steak might not present the foodborne illness risks once thought, raw pork or chicken can quite literally be deadly. So, it's really no wonder that even the Center for Disease Control and Prevention has recommended that most stay away from bone-in meat products at their favorite restaurant.
If that's not enough for you, bone-in meat is also a bit of a ripoff. That's right. A recent consumer servery showed that, dollar for dollar, consumers who order meat on the bone often receive smaller portions than those eating boneless products.
Korean BBQ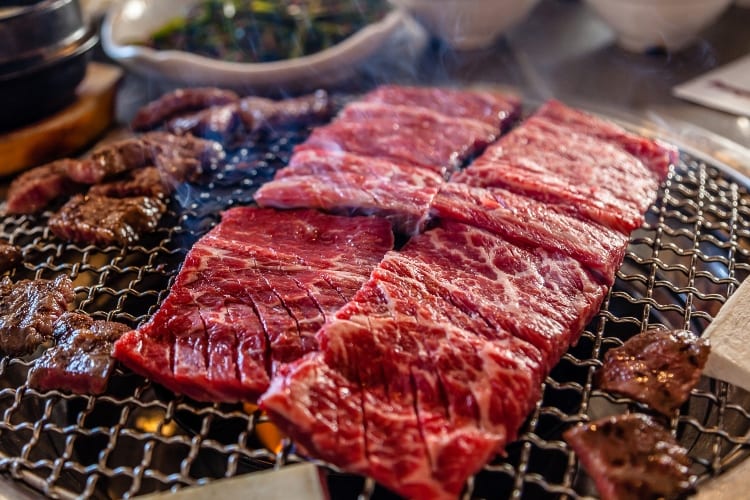 Going out to Korean BBQ joins has become a popular activity these days. Of course, it is great to not only gather around the first with friends and family, but also control how your meat is cooked. There's a big downside, though: Korean BBQs are filthy, and cooking meat in the open is unsafe. "Braised food from a steam table is fraught with peril—sneezing customers, improper cooking," said Peter Chastain, executive chef, and owner of California's Prima Ristorante. Sadly, Korean BBQ joints have a long history of receiving health demerits, given the nature of their facilities.
All in all, just remain vigilant while ordering foods from restaurants, even while doing so via takeout amid the pandemic. Sometimes it is better to cook it at home – and more fun, too!
Source: Greek Restaurants Toronto, The Healthy