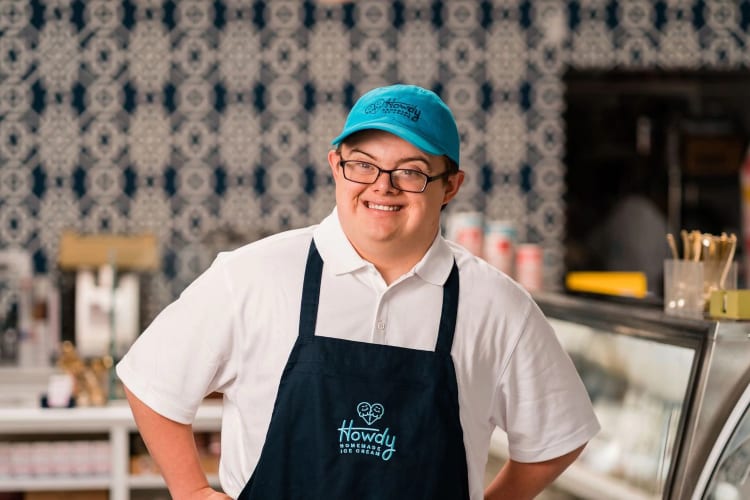 Before the coronavirus, this Dallas ice cream shop had plenty of local fans. Unfortunately, the pandemic ruined everything. Now, however, The Today Show has stepped in to save the day – with $50,000!
An Inspiring Ice Cream Shop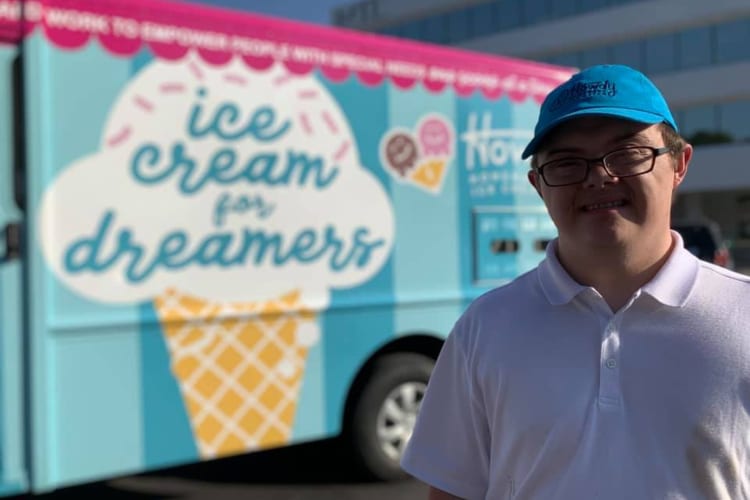 Howdy Homemade in Dallas, Texas, carries plenty of amazingly unique ice cream flavors, like Cinnamon Roll and Dr. Pepper Chocolate Chip. However, they are known for more than their sweet snacks. Tom Landis, the founder of the Howdy Homemade, chooses to mainly employ people with special needs. It all started with his first worker, Coleman Jones. "It was a real busy night at one of my other restaurants when I met Coleman, and he just immediately jumped in and helped serve food and was super friendly," Landis recalled. "I called his mom up the next day and said, 'Hey, you know, I want to hire this guy.' He has so much potential, written all over him, and leadership."
After working in the ice cream shop for some time, Jones became the company's official face. "I was blessed that I ultimately get the opportunity to not only be employed for Tom, but to also be an asset where you're going to blossom," Jones said. Now, everyone wants to see Jones when they come into the shop. "They want to see Coleman, they want to see my crew. They're doing what they do, and frankly, they do it better than me," the Howdy Homemade boss said. And it's led Landis to not only hire more people with special needs.
Time to Give Up?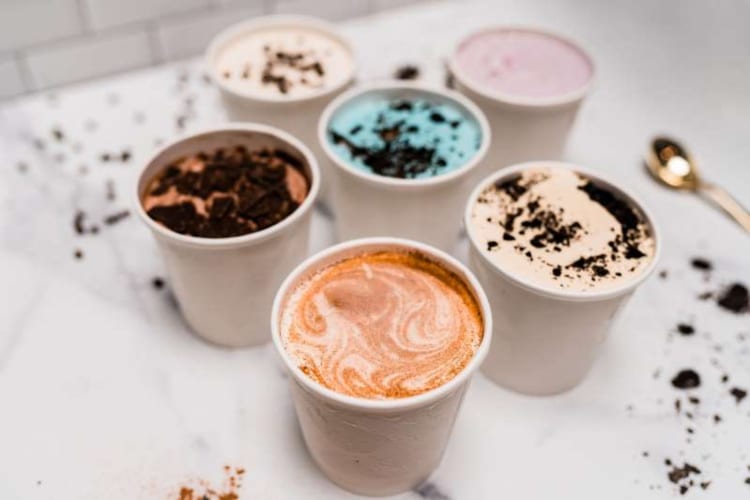 In early 2020, everything seemed perfect for the Howdy Homemade crew. Then COVID-19 hit. Just like many other small businesses, Howdy's suffered and needed to close. While some nearby grocery stores sold their ice cream to dedicated customers, it was barely enough to scrape by. Even after reopening, it's been a hard road back to the store's previous success.
Thankfully, when Landis wanted to give up, the town around him was willing to wait and support the crew. His friends took up the challenge of raising money to keep them open and workers employed via GoFundMe. In the end, the campaign ended up winning the shop over $100,000, and it became more famous than before! "I think it got to the point honestly where it took absolutely a very clear message of me realizing 'You know what? I can't do it. I can't do it, and it's time to throw in the towel,'" Landis said. "And I honestly think that's when God said 'You can't do it? Yep, no, you can't. But you know what? I'm going to surround you with a village of people, people from all over Dallas.'"
However, believe it or not, Landis, Jones, and the Howdy Homemade crew's luck was just beginning…
The Today Show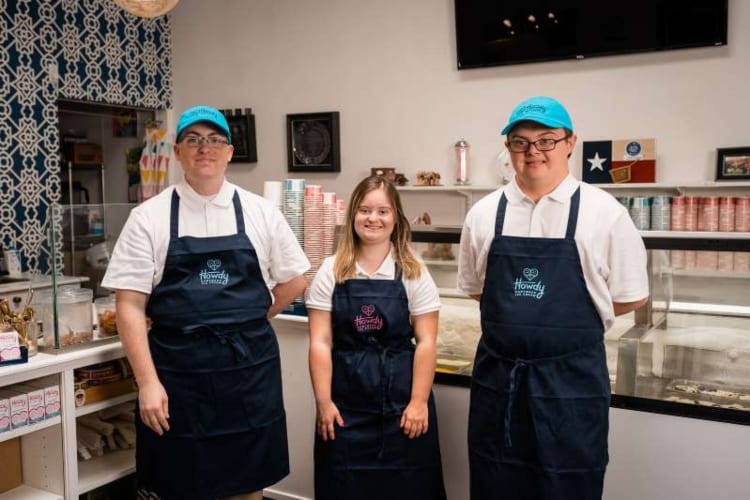 About a month after the GoFundMe ended, Jones and Landis were invited to be guests on the The Today Show. Initially, they thought they would simply answer a few questions about the GoFundMe and location and then say goodbye. However, when Marcus Lemonis, the host of CNBC's The Profit, popped up, Jones and Landis knew something was up. That's when Lemonis awarded them with an additional $50,000 grant! "I spend my whole career, my whole life, really helping businesses get to the next level and it's clear to me that you guys are prepared to get to that next level," Lemonis said. "People are not supporting Howdy Homemade because of Tom Landis. They're supporting it because of Coleman and the others, and I think as more businesses start to realize that, the world will change."
As you might imagine, Landis and Jones felt stunned by the incredible gift! "It's humbling," Landis said. "We've had multiple times where you just stop and tear up because it's no longer our restaurant. It's truly the City of Dallas' restaurant." Now, Landis and Jones can continue their incredible work. As well as keep creating ice cream, of course!
Sources: The Dallas Morning News, MSN