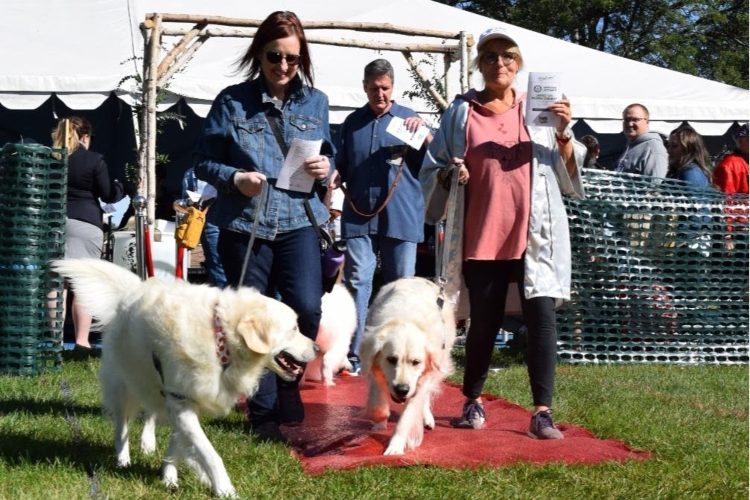 There are plenty of odd Guinness World Records from all around the world. But "largest dog wedding of all time?" That's undoubtedly one of the strangest! Recently, Chicago attempted to claim the record for the biggest canine wedding in the world!
Take A Look At The Largest Dog Wedding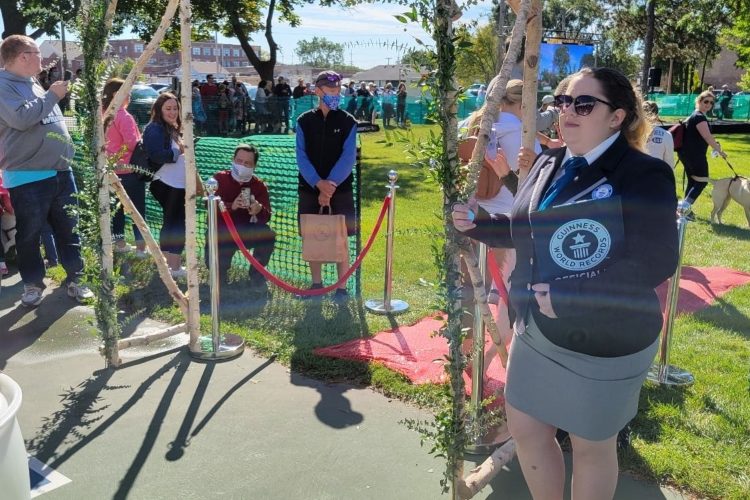 The new record for the largest dog wedding had almost been set! Chicago dog owners brought their furry friends over to participate in the largest attempt so far – and nearly took home the Guinness World Record notice. Previously, 178 canine couples enjoyed a wonderful wedding in 2007 in Littleton, Colorado, marking the largest dog wedding of all time. How did the dogs share their vows? Barking to the wedding march, of course!
Now, Chicago wants to best the record set by Littleton. Leslie Allison-Seei, chair of the Villa Park Community Focus on Unifying Neighbors Commission, or F.U.N., took charge of the Chicago attempt. Believe it or not, this is not the first time Allison-Seei has tried to set up a massive dog wedding. That's right! Back in 2008, she tried to break the world record, but only 87 dog couples arrived at the wedding. However, this time she felt confident enough dogs would come. Did they? Read on to find out…
Spreading Canine Excitement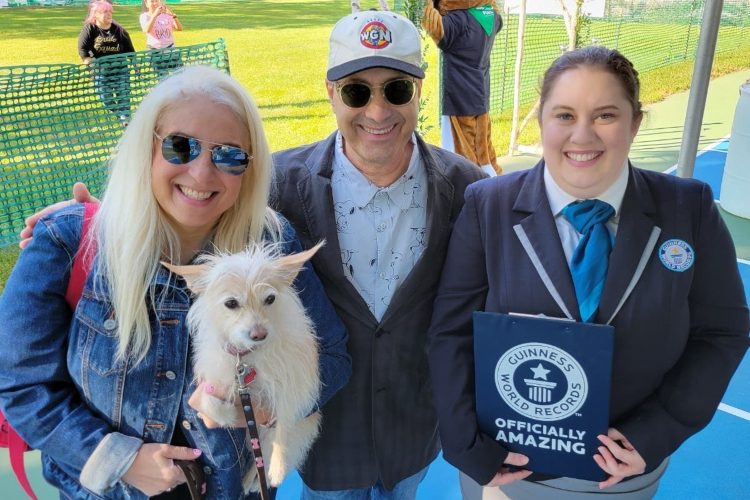 The event, Paws and Claws in the Park 2021, took place on September 25, with Villa Park Village President Nick Cuzzone officiating the ceremony, while the host of WGN Radio's "Pet World," Steve Dale, emceed. While only 160 dog couples arrived, not enough to break the world record, Allison-Seei and the other Villa Park community members still had a fantastic day! "We are thrilled to draw so much attention to our animal adoption groups, while also bringing our community together," said Allison-Seei. "Love was in the air. It's a win all around, especially after the turbulent times we have all had."
At the end of the ceremony, every dog got a wedding gift. It included a bag full of presents from Ruff Life, a customized wedding certificate, and a post-ceremony Goat's Milk Champagne toast provided by Pet Supplies Plus.
Moreover, since each wedding registry cost $25, the ceremony raised $4,000 in total for a great cause: 10 animal rescue groups in Chicago. And, as you might have guessed, Allison-Seei and her husband, Greg, plan on returning in 2022 with another attempt to break the world record! And she hopes that some of the dogs might return for Paws & Claws in the Park 2022. "I've been married a couple of times," she explained, "so dogs can be married a couple of times."