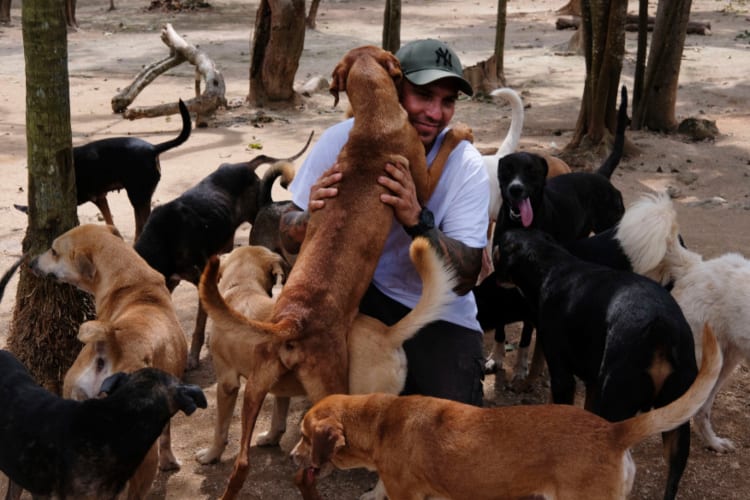 When a hurricane approaches, all heroes all needed. Just take Ricardo Pimentel, for instance! As Hurricane Delta came closer and closer, he sheltered animals of all species, be it a dog, a cat, or even a hedgehog!
One Man, 300 Dogs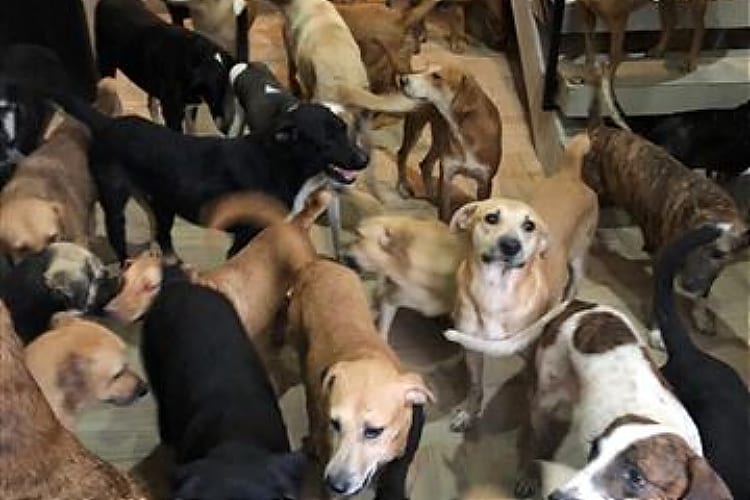 Ricardo Pimentel didn't hesitate when he had the opportunity to save hundreds of animals. Earlier this month, as the destructive Hurricane Delta approached Mexico's Yucatan Peninsula, Pimentel knew that he needed to open up the doors of his shelter to anyone that needed it. Even if that meant taking more animals, or different species, than he felt accustomed to! As the hurricane approached, Pimentel took in over 500 animals, including 300 dogs, cats, and even bunnies! Meanwhile, homeless chickens stayed in his daughter's room, and a hedgehog stayed in the hallway. Sheep were on a patio as well. Pimentel told it all honestly afterward: the house smelled quite bad! However, "it doesn't matter if the house is dirty, it can be cleaned," he said. "The things they broke can be fixed or bought again, but what's beautiful is to see them happy, healthy and safe, without wounds and with the possibility of being adopted."
When the hurricane finally made landfall on October 6th, Pimentel and his family had one of the most intense nights of their life. Beforehand, they needed to cut down branches and board up all the windows. Then he managed to get all the animals inside, as opposed to the 10 acres of land outside!
Sheltered From The Hurricane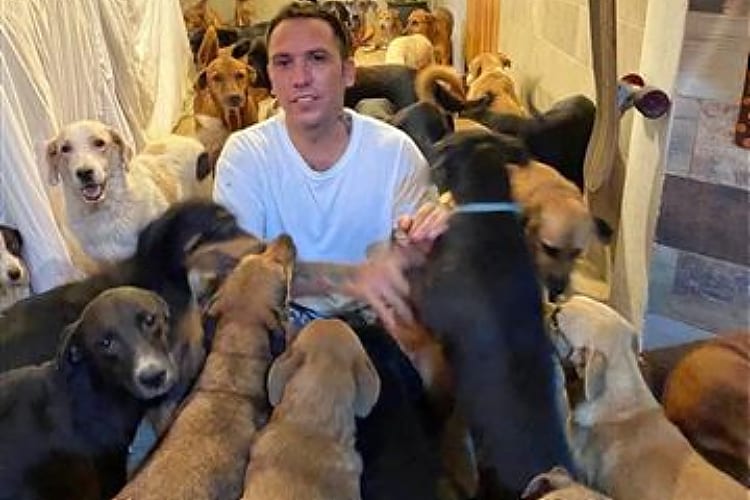 Realizing that some stores will be closed after the terrible storm, Pimentel asked others for donations to purchase food for hundreds of animals. "If I lived with just 10 or 20 dogs, I wouldn't worry much, but here we have hundreds of animals and we can't afford the luxury of not having enough food," he said. The photos attached to the post are what got people talking. Thanks to the pictures of hundreds of dogs, the shelter owner's post quickly went viral.
Just a few hours after he had posted, Pimentel could not believe that thousands and thousands of dollars had flooded in from all parts of the world! In fact, it became his biggest fundraiser of all time! Thankfully, the money helped pay for food and find homes for almost all of the animals. Now, only Clarita the cow, goats Pepito and Elvis, and a bull named Morfeo remain. The latter three became friends and have been living together. Meanwhile, the dogs traveled to Mexico, Canada, and the U.S. to meet their new owners.
"We would like to think that thanks to all this attention, somebody would like to be part of the story and say: 'I adopted a dog saved from that famous Hurricane Delta.'" Pimentel said.
Sources: KTLA5, The Today Show