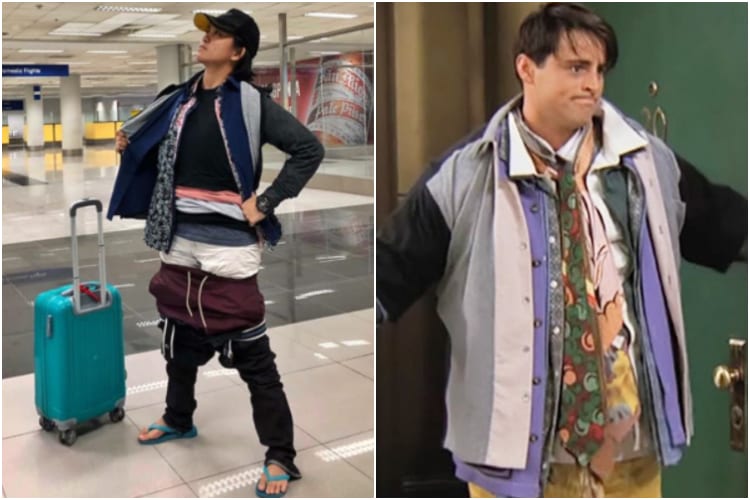 Without a doubt, baggage fees are one of the most infuriating parts of traveling. So, more and more people are trying to find ways to avoid these annoying charges while traveling. Like this young woman, who decided to take a little inspiration from Joey Tribbiani from the hit sitcom Friends…
Joey Tribbiani, Is That You?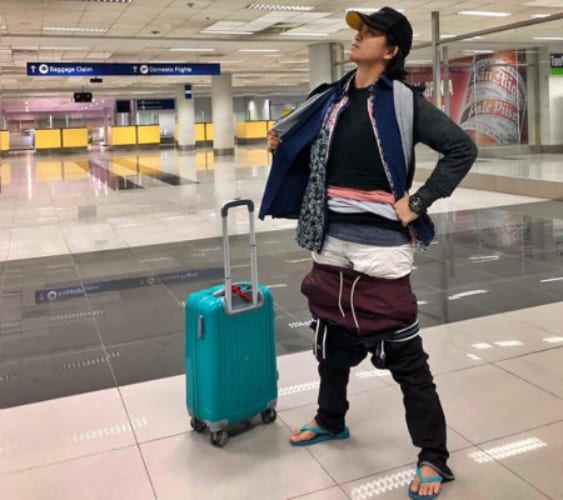 Gel Rodriguez planned her trip home from Davao City in the Philippines almost perfectly. Unfortunately, when she arrived at the airport, the handler told her that her baggage exceeded the weight limit. Like so many of us before, she faced a challenging decision: leave something behind or face an extreme baggage fee. So, Rodriguez decided to try and figure out what she could do. As she pulled the clothes from her bag, she did not lose hope and remained calm. In fact, a brilliant, albeit a bit strange, an idea came to the young woman: she would put her clothes on top of what she was already wearing!
As Rodriquez soon discovered, a pair of wet pants were the heaviest thing in her bag. "I wore my wet pants (the main reason for my excess)," she said. "They had my bag weighed again, and it was already below the maximum required [for] hand carry…I [was] a little bit worried about my flight schedule because it took me time to put the clothes on. I felt the fun afterward when we successfully landed in our area, and that was also the time that we took the funny photo," Rodriguez recalled. Thankfully, her pants dried just in time, due to the flight being delayed, and the young woman boarded with no problems. However, she had no idea she'd be viral when she landed!
Going Viral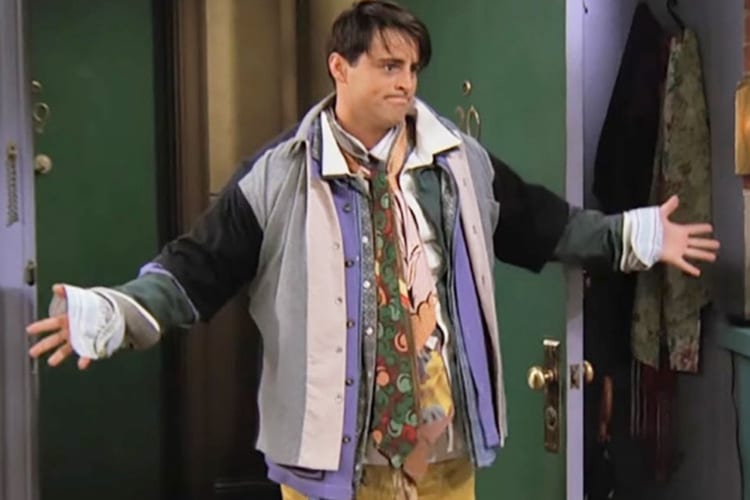 Of course, as Gel Rodriguez looked more than a little ridiculous, her fellow travelers just needed to snap a picture and share it online. When they did, none of them thought much of it. But, by the time they landed, the funny photos had already been shared thousands of times. As of this writing, the images have been shared over 20,000 times!
It did not take long for people to notice the similarity between Rodriguez and '90s icon Joey Tribbiani, played by Matt LeBlanc, in a legendary Thanksgiving episode of Friends. In the episode, the character attempts to make his friend Chandler (Matthew Perry) mad by wearing all of his clothes. Friends fans from around the world shared the image, spreading it like wildfire across the internet. "For once in my life, I have experienced the feeling to be published in the news, worldwide," Rodriquez tweeted after landing. "Thank you for featuring me!
Avoiding Baggage Fees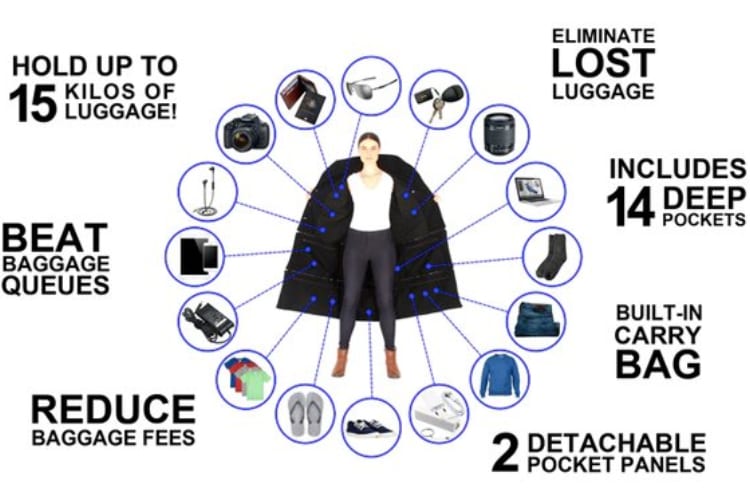 Believe it or not, Rodriguez is far from the only person to channel Tribbiani while attempting to get through without baggage fees. In fact, airports around the world say more and more people are fed up with baggage fees, leading to travelers attempting some strange packing tricks, like Rodriguez's. It has also led to a massive industry! There are thousands of ad-sponsored YouTube videos on "the best way to pack" as well as dozens of Kickstarters for suitcases that maximize space, while retaining the size of a carry-on.
The strangest invention to avoid baggage fees must be the jacket seen above, which works as a second suitcase that you can wear. All in all, you could fit 30 pounds of extra baggage there! Unfortunately, people weren't as interested in this product in the past, and it didn't get enough funding to become a reality. Hey, while Rodriguez and Tribbiani's method might not be the most practical, or safe (so don't try it at home!), but at least it worked!